Top 10 LED Linear Lights Manufacturers in Sweden
Now:
When shopping for LED linear lights, a lot of considerations have to be made.
Obviously, since it's a ceiling light, the fixture should be bright, stylish, and durable. Fortunately, these are just a few of the many perks you get to enjoy from LED lights.
That said:
Are you shopping for LED Linear lights in Sweden? If so, do you know what to look for in a quality manufacturer or supplier?
Well, here's a quick guide on the best-LED companies to buy Linear Lights from.
Let's dive in, shall we?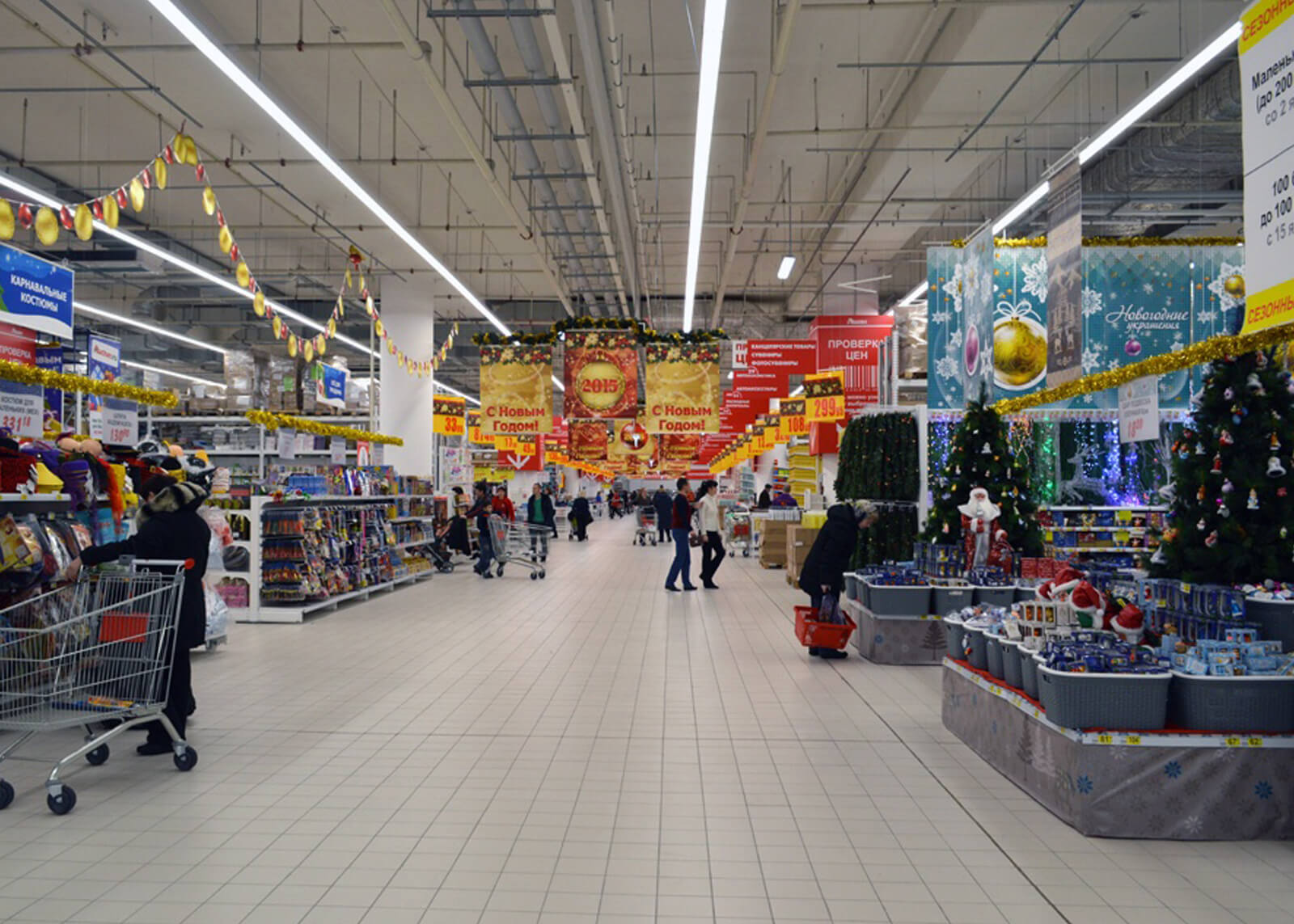 Source: https://gustafs.com/
Location: Sweden
Year Founded: 1913
Company Type: Manufacturer
Key Products:  LED Linear Lights
Gustafs Scandinavia AB started in 1913 as a supplier of wooden interior fixtures. Over time, it transitioned to manufacturing and supplying LED lighting solutions. The company's mission is to make lighting experiences in large rooms greater. The primary goal is to be competitive and successful. How? By providing lighting solutions that exceed expectations.
Gustafs' measure of quality is in customer satisfaction. Therefore, this company strives to ensure its solutions meet the needs of its customers. The company's linear LEDs are made from pure and natural materials. This means that they are eco-friendly and safe for the environment. Also, their fixtures are innovative and meet current demands.
Gustafs' designs are exciting and appealing to the eye. It gives attention to detail which makes its products almost perfect. With Gustafs, you get reliable, efficient, and sustainable lighting solutions.

Source: http://www.luxlight.se/
Location: Sweden
Year Founded: 2005
Company Type: Manufacturer
Key Products:  LED linear lights
Luxlight Skandinavien AB was founded in 2005 by Thom Elvinson. It's located in Hisingen, Gothenburg. The company's main products include LED technology and customized lighting controls. Interestingly, this brand often works closely with architects and lighting designers. And each of its products is of high quality and manufactured at its workshop.
What's more, Luxlight resells LED linear lighting fixtures from Japan and Germany; built to meet the best quality. The company's motto is "complete customer satisfaction." It achieves this through the company's innovative business concept. Luxlight develops, manufactures, sells, and commissions lighting systems that meet the customer's requirements.
Generally, it makes linear light solutions to fit small and big projects. Luxlight products can fit both your exterior and interior needs. Plus, you can also get customized lighting solutions depending on your project's needs.
Location: China
Year Founded: 2010
Company Type: Manufacturer
Key Products: LED Linear Lights
ShineLong is a leading, Chinese-based company that manufactures and supplies a myriad of LED lighting solutions. It was founded in 2010. Since then, the company has been dealing with all kinds of commercial and industrial lighting. In fact, it has attracted over 4000 customers worldwide. 
This company also provides comprehensive consultation services; including quality control and analysis of products. ShineLong boasts a team of 200 employees, working in a 20000 square meter factory building. This team comprises hardworking, skilled, innovative, and experienced individuals with a single objective in mind – to produce the best products in the market.
If you have something more personalized in mind, ShineLong is your best option. ShineLong offers customization services and can produce up to 2000 pieces of LED lighting products per day. This is possible because of its 20 lines of production machinery. Also, this company deals with wholesale LED product sales. This makes it ideal for any purchase – big or small.

Source: https://lhc.no/
Location: Sweden
Year Founded: 1997
Company Type: Manufacturer
Key Products:  LED linear lights
Light House was established in 1997 by Run Moberg. The growth of the company has been steady for over 20 years. Although the original idea was selling to installers, things changed in 2005. And the company started delivering lights to retail chains and interior designers. 
The company's expertise is in economical and environment-friendly solutions. It has specific solutions for shops, office buildings, stores, warehouses, interior, and exterior environments. You can find these solutions across the 4 branches of the company. Moreover, it produces a range of 10000 different products. These LED products are available for wholesale purchase.
Light House works with its customers regardless of your project type and size. Through collaborating with Europe's top manufacturers, this company has acquired unique LED expertise. Therefore, it offers an ideal range of optimal lighting solutions.
Stockholm Lighting Company AB

Source: https://www.stockholmlighting.com/
Location: Sweden
Year Founded: 1998
Company Type: Manufacturer
Key Products:  LED linear lights
Stockholm Lighting has over 20 years of experience in developing problem-solving lighting solutions. It is based in Stockholm, Sweden and has 3 branches. This company uses environmentally friendly and innovative technology in its manufacturing process. Moreover, it always welcomes customers' ideas and thought to create long-lasting solutions.  
Now, Stockholm Lighting Company has a team of 31 employees. These employees have the expertise to support customers through their entire projects. It doesn't matter how complex your project may be, the team is always ready to help you think outside the box; optimize your ideas for the best results.
This company's goal is to create good lighting products for the future. Its range of products includes lighting control systems, interior, and exterior lighting. What's more, Stockholm lighting has gathered enough knowledge and to solve lighting problems now and in the future. 

https://www.malux.se/
Location: Sweden
Year Founded: 1972
Company Type: Manufacturer
Key Products:  LED linear lights
Malux Electro started as Elcantranel in 1961. Back then, the company's main focus was on electrical installations. It had contacts in North Germany; through which it was able to expand into other areas. Areas like speed measurement, explosion protection, underwater lighting, and pipe mail. In 1972 Malux Electro was formed to run import and export operations.
Generally, this company specializes in security-related solutions. This includes products for lighting, communication, and industries that may need security solutions. It has over 6 branches spread across Europe. However, Malux Electro serves customers from across the world.
This company ensures that it follows all European LED lighting standards. Moreover, the employees collaborate with the customers to provide reliable, up-to-date, and personalized solutions. Additionally, Malux has several relevant Swedish Environmental certifications. This ensures you get quality and environment-friendly products.
Source: https://www.ljusdesign.se/
Location: Sweden
Year Founded: 1989
Company Type: Manufacturer
Key Products:  LED linear lights
Ljus Design began in 1989 in Gavle, Sweden. This company produces practical lighting solutions for theaters, museums, and churches. It has an office, a warehouse, and a showroom in Stockholm. Also, it has 19 employees with artistic and creative knowledge of LEDs and interior lighting.
The good business model at Ljus Design ensures a mutual relationship between the company and its customers. Ljus also promotes an honest, open market to provide quality services to you. Additionally, it maintains high ethical and moral values. And that's not all. Ljus also follows the laws and regulations set by the local authorities.
Moreover, there is continuous competence training of all employees at Ljus design. This ensures that customer service and product quality improve constantly. There are also guidelines set to ensure that every product is environmentally-friendly.

Source: http://prolight.se/
Location: Sweden
Year Founded: 2005
Company Type: Manufacturer
Key Products:  LED linear lights
ITAB Prolight was founded in 2005. Its headquarters are in Boras, Sweden. Interestingly, ITAB is a member of the Nordic Light Group. This company has over 800 employees spread across its various factories. It specializes in supplying light sources and luminaries. Also, ITAB offers lighting solutions, mostly for retail chains. 
With over 15 years of experience in the market, the company has gathered enough knowledge to provide competent lighting concepts. It makes LED Linear light solutions that are sustainable, efficient, and reliable. This company also handles the maintenance and upgrading of lighting systems.
ITAB can develop a plan for you that includes light source monitoring, cleaning, and regular changing of lighting sources. Simply put, this company offers unique solutions that are guaranteed to make your project look unique.

Source: https://www.tego.se/
Location: Sweden
Year Founded: 1989
Company Type: Manufacturer
Key Products:  LED linear lights
Since 1989, Tego System AB has been manufacturing high-quality light fixtures for commercial and industrial spaces. Apart from manufacturing, it also deals in retail. This company's primary focus has always been on interior lighting solutions for ceilings. Its ceiling lights are unique and easy to blend into any kind of interior. 
Tego's mission is to ensure its customers are always satisfied. Its vision, on the other hand, is to create stores and solutions that give buyers more value for their money. This company has provided solutions for over 10,000 projects globally; mostly in the retail sector.
Unlike other manufacturers, Tego always strives to give its customers sufficient knowledge about its products. This way, buyers can make informed decisions when purchasing. Given its 30 years of experience, Tego will provide you with solutions that are a perfect fit for your lighting needs.

Source: https://piri.se/
Location: Sweden
Year Founded: 2005
Company Type: Manufacturer
Key Products:  LED linear lights
Piri is a company that has been in the lighting industry for over a decade. It is a member of the ITAB group. This company deals with media, sound, and lighting control solutions. It uses flexible wireless technology to come up with system control concepts. 
This company designs and manufactures lighting fixtures for displays and exhibitions. That's why its main customers are showroom owners and retail shops. Piri is the first of its kind because it gives customers full control over their lighting, sound, and media fixtures.
The company is confident that the experience gained over the 15 years is enough to solve everyday lighting challenges. Therefore, it strives to make products that are efficient and sustainable. Everything produced at Piri is of high quality and is environmentally friendly. Also, all its products are certified for safety and quality.
Now:
Lighting choices usually have an effect on the outlook of any space. The right lighting solutions can bring out the extraordinary highlights of any space. 
And:
With LED linear light technology, you get the freedom to express yourself. Luckily, the companies discussed above will provide unique lighting solutions for your unique ideas.  
But: 
If you want to avoid the hassle of having to vet each company, Contact Us Today. ShineLong is all about getting you the best lights for any type of project; regardless of its size or urgency.
We promise to walk with you through the journey and give you a unique lighting experience.
If you're looking for more LED linear lights manufacturers, check out the following articles:
Thinking about the environment and you!