Meat Processing Plants Lighting
The meat processing industry is undeniably one of the most important industries in the world. The US meat industry provides 50% of the meat consumed in America. Lighting is an essential part of any meat processing plant. It is needed to ensure that the plant is being sanitized and that the meat is being processed in a safe environment.
Lighting is necessary for Meat Processing Plants to keep the environment safe for the workers. It also helps to maintain quality standards and comply with regulations. The reason why meat processing plants need different types of lighting is that they are designed in a way that all the necessary equipment, tools, and instruments are within a worker's reach.
ShineLong's products like the Rancher IP69K LED Tri-Proof Light are guaranteed to work effectively in a Meat Processing Plant. They provide maximum brightness so that you can do everything you need to do in a meat processing plant.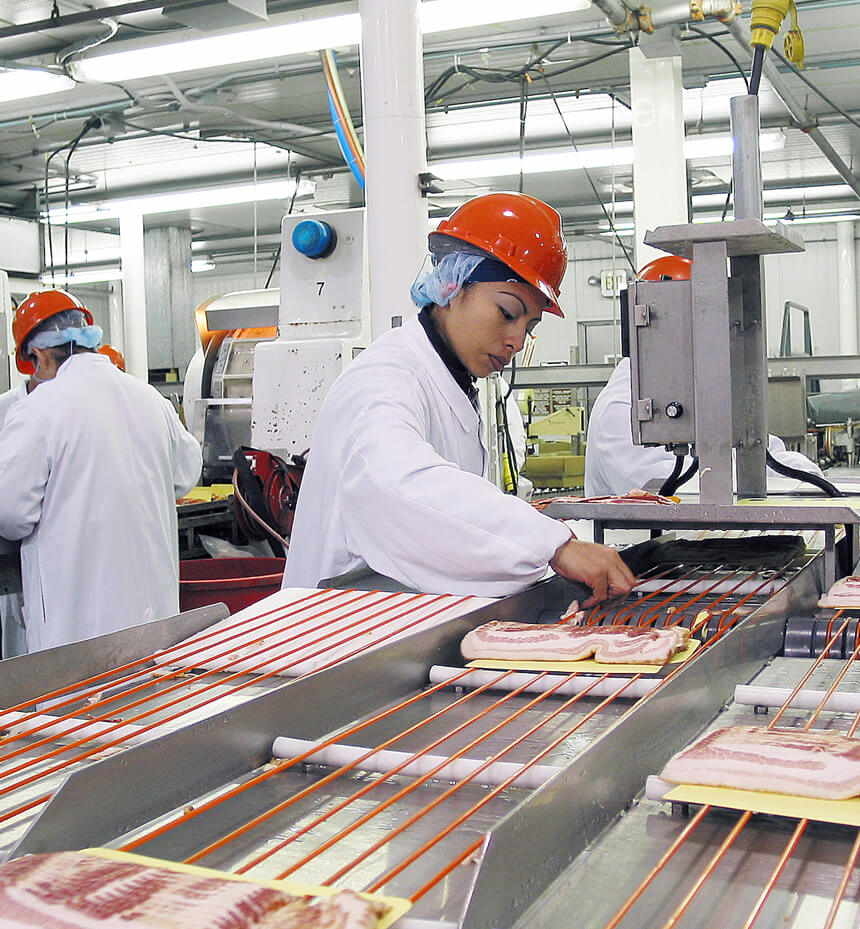 Features of Rancher IP69K LED Tri-Proof Light For Meat Processing Plants Lighting
Rancher IP69K LED Tri-Proof Light for Meat Processing Plants Lighting has the following features;
IP69K Waterproof, IK10 Protection, 94V0 materials
Paten cylinder design, PC/PMMA housing & Aluminum board & Stainless steel caps, and clips
Linkable, S316 components
UL Class P certified flicker-free driver
SMD2835 LED Light Source with Global Patent Protection
ENEC-Certified Flicker Free Driver, THD<15%
High Efficacy, 130~160 lumens per watt (+/-5%)
With Aluminum Rebreather
L80B10 life space of 50,000 Hours (@ Ta = 25°C)
PC material – UV Resistance
PMMA material – Corrosion Resistance
Fit for both indoor and outdoor applications
5 Years Warranty
Full Solutions From Custom Meat Processing Plants Lighting Manufacturers
Quality Rancher IP69K LED Tri-Proof Light For Meat Processing Plants Lighting
ShineLong is a manufacturer of high-quality LED lights for more than 10 years. Have a large collection: Tri-Proof Lights, Panel Lights, and Industrial Lightings. We are offering excellent Rancher IP69K LED Tri-Proof Lights for meat processing plants.
Our product is durable, tough, and can withstand harsh conditions. It has a water-, dust-, and shock-proof rating of IP69K, meaning that it can also work in extreme environments. The product also has PC & PMMA materials which are UV & corrosion resistant respectively. This product has a high efficacy of 130-160 Lumens per Watt, features you need for a reliable light has a 5-year warranty, and can sustain high-quality lighting.
Still not finding what you're looking for?
Contact our consultants for more available products.
Best In Meat Processing Plants Lighting Factory
ShineLong has been pioneering the LED lighting industry, providing high-quality LED lights that last even longer and cost less to maintain. It's been nearly 10 years since our company has been around, and we're confident that we know what to do best. We care about our customers and products, and they've helped us grow bigger than our competitors.
A fresh, new manufacturing process ensures that every product is a high-standard product. We always put quality first. We're proud of our products and are confident that you'll be satisfied with them. We have certifications like UL, DLC, TUV-GS SAA, and ERP CE. RoHS certification ensures company compliance with safety standards before releasing its product altogether.
We have created an individualized design for Rancher IP69K LED Tri-Proof Lighting to be used in your Meat Processing Plant. Order now or call us anytime to get more information.
Customer-based Meat Processing Plants Lighting Design
ShineLong is a leading company that specializes in designing LED lighting for Meat Processing Plants. We'll work closely with you to understand your needs, and then create custom LED lights that provide the best lighting for your business.
Our meat processing plants' lighting designs are specifically built with your needs in mind, to survive any harsh environment. With Rancher IP69K LED Tri-Proof lights, you can design a perfect system that will work for you.
We make sure that you're able to see better with the lights on. You can avoid glare, which makes it difficult to see and industrial lights can be expensive.
Why Choose ShineLong Rancher IP69K LED Tri-Proof Light For Meat Processing Plants Lighting?
ShineLong's products are certified by various regulatory bodies, are safe to use, and last longer than any other product on the market. ShineLong is one of the best names in the industry when it comes to service and price. They provide excellent LED lights that are durable, safe, and perfect for any meat processing plant.
The Rancher IP69K LED is a high-powered light for Meat Processing that delivers 130-160 lumens per watt. It's economical & has a long lifespan of 50,000 hours. You'll be able to give the look you want to your plants with these IP69K LEDs. You can save so much energy and they're easy to install too!
Meat Processing Plants Lighting Suppliers Since 2010
ShineLong Lighting is committed to customer satisfaction. With a huge variety of products, there is sure to be something you'll like. You won't need to worry about customer service issues as we always provide the kind of personalized service and support you can count on.
We occupy 20,000 square meters of space in a 2-building facility with 20 production lines. We have 10 SMT machines that allow us to produce the Rancher IP69K LED Tri-Proof Light in bulk.
Shopping is made easy with us. We've got the LED Lights and our prices are perfectly affordable. Come find what you're looking for in one simple click of a button.
Wholesale Meat Processing Plants Lighting
With a decade of professional experience, ShineLong is one of China's leading LED manufacturers and we have a wide selection of high-quality LED lights. All our products meet international standards, are approved by many authoritative organizations, and are available at wholesale rates.
If you're looking for an IP69K-rated LED tri-proof light, it pays off to read the glowing reviews from ShineLong. They make our #1 pick for what you need, the Rancher IP69K LED Tri-Proof Light!
We have the utmost dedication to giving our customers everything they need to succeed. We offer high-quality goods at competitive prices and make sure every client can get the full experience of one of our personalized services.
Our selection of affordable products is easy to browse and we offer wholesale rates for our customers. We make sure that your shopping experience will be a great one! Contact us at any time.
Buy Meat Processing Plants Lighting in Bulk
If you're in the market for high-quality LEDs, you'll want to check out our wide range of choices, including those that can light up large meat processing plants or other spaces where a lot of LEDs are needed. It seems like you're low on the light in your Meat Processing Plant, so we can help out with our Rancher IP69K LED Tri-Proof Lights.
Our Meat Processing Plants Lighting Solutions are at the forefront of LED technology. We offer bulk deals on our lighting systems to help you get started and keep your costs low. The Rancher IP69K LED Tri-Proof Light is the perfect light for industrial sites such as a Meat Processing Plant. Contact us today for a bulk purchase of this high-quality light.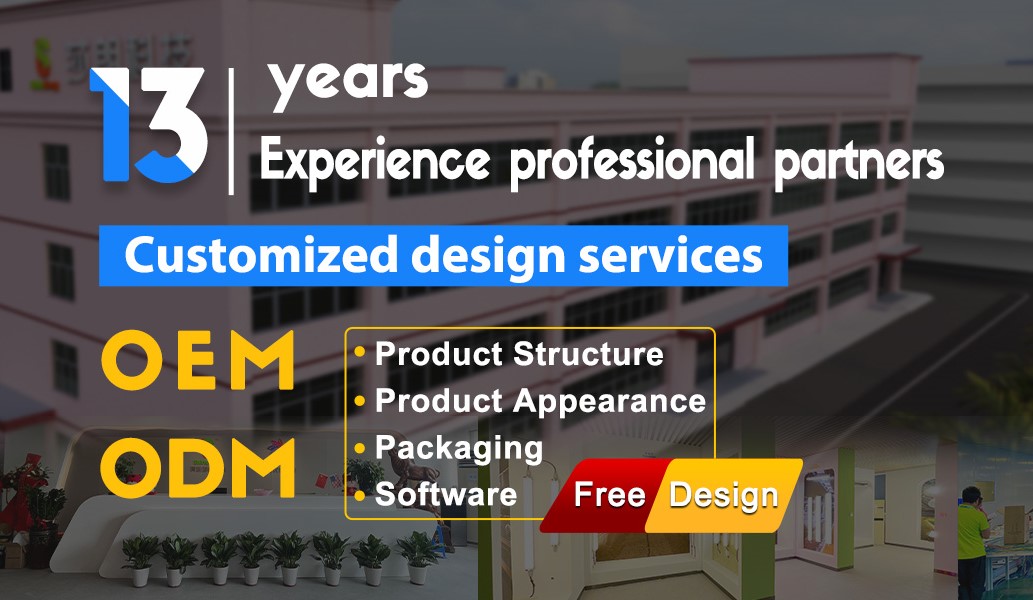 Need something helped in a short time? We've got a plan for you.
Thinking about the environment and you!