The food industry is a manufacturing industry that deals in the production of food from raw ingredients to finished products. The food industry is the most popular and profitable. It largely depends on the quality and appearance of the food products. In the food industry, it is important to have enough light as it affects the presentation and safety of food. The right type of food industry lighting can be an essential component when it comes to delivering quality products to the table. The right illumination can maintain the freshness of different types of foods, including meat, fish, and vegetables.
ShineLong is a leading manufacturer of industrial lighting solutions to the food industry. These solutions help to improve the efficiency, speed, and accuracy of food processing plants in numerous ways.
As a food manufacturer, it's important to have the right lighting in place to ensure the safety and quality of your products. Find the perfect lighting for your food production plant. ShineLong offers a wide range of LED solutions for use in the food industry.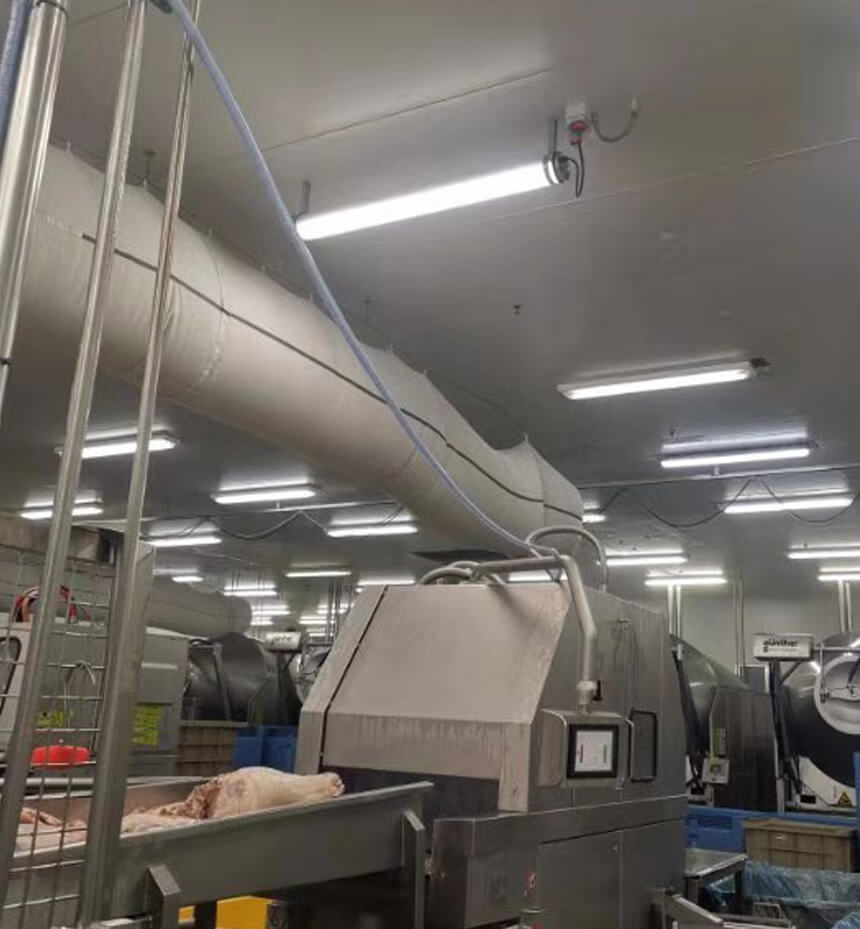 Features of Gauls IP68 LED Tri-proof Light for Food Industry Lighting
The Gauls IP68 LED Tri-proof Light is a perfect choice for food industry lighting. It is waterproof and has excellent heat resistance. The LEDs are long-lasting, energy-efficient, and provide uniform light output.
Features of Gauls IP68 LED Tri-proof Light are as follow;
100mm Diameter
IP68 Waterproof, IK10 Protection
Full PC Housing (Frosted &Transparent Cover Optional) with S304 Clips
SMD2835 LED Light Source with Global Patent Protection
120~150 lm/w (+/-5%)
L80B10 life space of 50,000 Hours (@ Ta = 25°C)
PC Hosing – UV Resistance
5 Years Warranty
Full Solutions from Custom Food Industry Lighting Manufacturers
There's never been a better time to invest in your parking garage lighting needs than now. Instead of spending on expensive fixtures, installation costs are minimal. And there's no need for battery replacements due to our highly efficient LED lights (which last 15 times longer than traditional incandescent lights). The entire garage is lit with a mix of modern LED fixtures and traditional incandescent LED lights. All custom-made to accommodate the schedule, range of light levels, and individual preferences that each customer will have!
Quality Gauls IP68 LED Tri-proof Light for Food Industry Lighting
The ShineLong Gauls IP68 LED Tri-proof Lighting is a perfect replacement for inefficient light bulbs in food processing plants, as well as being IP68 waterproof and IK10 Protection. After considering various factors such as design process, cost, market demand, and environmental impact, ShineLong produces Gauls IP68 LED Tri-proof Light for Food Industry Lighting.
Gauls IP68 LED Tri-proof Light has Full PC Housing (Frosted Cover) with S304 Clips and SMD2835 LED Light Source with Global Patent Protection and comes with 5 years warranty. So, in comparison to any other manufacturer, ShineLong is offering quality products that fulfill all your lighting needs in your food industry.
Still not finding what you're looking for?
Contact our consultants for more available products.
Best in Food Industry Lighting Factory
ShineLong is a professional LED light supplier for the food industry. We have the best quality and service that you can find in this industry. We provide LED lighting for all your food production needs, from cold storage to processing and packaging.
We provide high-quality LED lighting solutions for the food industry, which allow you to save on your electricity bills, have a long lifespan, and are very durable. We have a decade of experience in this field and we're ready to help you. Contact us now!
Customer-based Food Industry Lighting Design
ShineLong is a customer-centric company that designs, develops, and manufactures Gauls IP68 LED Tri-proof lights for the food industry. We are known for our innovative products and design in the food industry, and we are committed to meeting our customers' needs.
We offer a variety of lighting design solutions that are tailored to the needs of your situation. We are experts in this field and will help you find the best products for your specific needs. Contact us today, for the best quality product according to your requirements.
Why Choose ShineLong Gauls IP68 LED Tri-proof Light for Food Industry Lighting?
ShineLong's Gauls IP68 LED Tri-proof light for the food industry is a high-power, high-quality, and environmentally friendly product. It is the latest generation of the LED light. It has high efficacy, 120~140 lumens per watt (+/-5%). It has no dark area, no sulfur seal; also it is anti-yellow, non-cracking. And PC hosing is UV resistant. It has 5 years warranty.
The IP68 standard is not only waterproof but also resistant to corrosion and oxidation. This light is not only durable, but it also provides a bright and uniform light that is perfect for food processing. With an IP68 rating, this light is the ideal choice for the food processing and storage industry.
So, ShineLong LED lights are an eco-friendly, energy-efficient way to light your food processing, storage, or manufacturing facility. With a wide selection of food industry lights and other customer-specific products, ShineLong offers the best solution for your lighting needs.
Food Industry Lighting Suppliers Since 2010
ShineLong is one of the top LED Lights Supplier for food industry in China since 2010. We have been committed to providing customers with high-quality LED solutions as well as friendly service to make our customer's businesses more competitive and sustainable.
Our lights are designed for longevity and steadiness, and our prices are unbeatable. We are focused on providing solutions to food processors, manufacturers, distributors, and retailers that improve the quality of their products while keeping energy costs down. Welcome to buy the high-quality, efficient lighting products.
Wholesale Food Industry Lighting
ShineLong offers a wide variety of lighting options for food industry professionals that are designed to provide quality and reliable performance. We also offer high-quality, efficient shipping options and excellent customer service. Don't hesitate to contact us if you have any questions or would like to know more about our product in detail.
Buy Food Industry Lighting in Bulk
ShineLong is the leading supplier of food industry lighting. You can purchase quality, cost-effective LED Lights got food industry in bulk. We offer wholesale prices on a range of top-quality Lights for food industry.
We are the one-stop-shop for all your food industry needs. If you need to bulk buy, ShineLong is the best place to provide what you need. Get in touch with us today!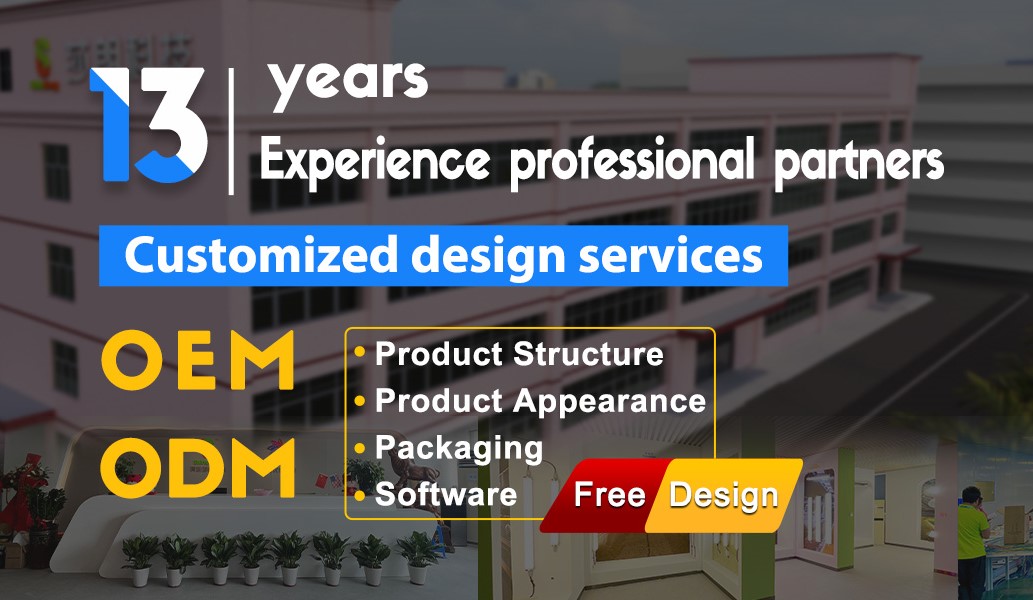 Need something helped in a short time? We've got a plan for you.
Thinking about the environment and you!