Warehouse Lighting: The Benefits of Sourcing Them from a Reputable Manufacturer
Well:
When it comes to warehouse lighting, a lot of considerations have to be made to ensure the smooth running of your commercial operations.
Some of the questions you have to ask yourself include:
Will the new lighting system provide ample illumination?
Are the new fixtures designed to function properlyin a warehouse like yours?
How much value for moneywill you get from the new fixtures; in terms of purchasing, installation, and maintenance savings?
And so on…
The thing is, the questions, puzzles, and doubts can be many and tiring. Especially, if it is your first time shopping for warehouse lighting.
But:
On the plus side, having a reputable, reliable, experienced, and trustworthy manufacturer like ShineLong LED Company helps to smoothen the process.  
So, why choose ShineLong?
Well, aside from being an industry leader in LED light innovation and manufacturing, our company offers you the Alpha Vapor Tight Warehouse Lighting fixture.
It's a unique, powerful, eco-friendly, and modern solution to today's warehouse lighting needs.
Want to learn more about it?
Well, below is an in-depth brief on why our Alpha Vapor Tight Warehouse Lighting fixture is the best option for you.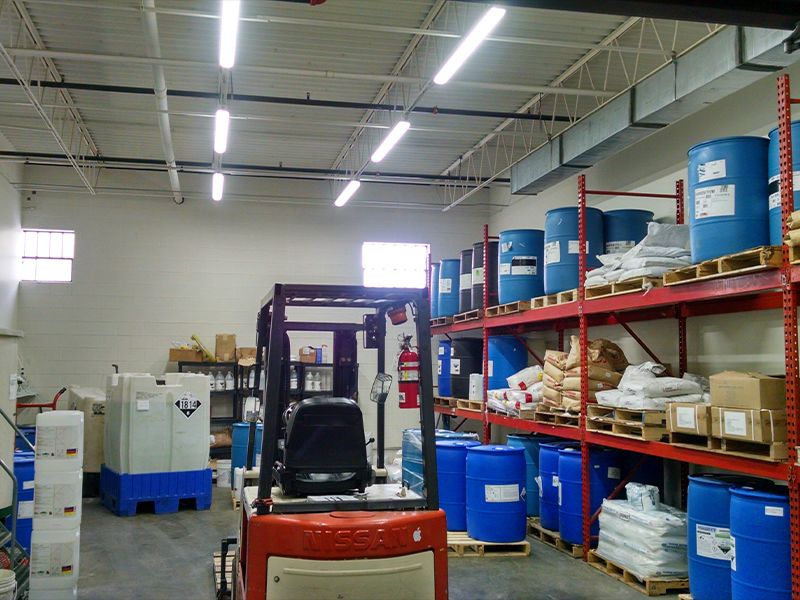 Features of Alpha Vapor Tight Fixture for Warehouse Lighting
So, what does this lighting fixture have to offer? Well, aside from coming with a ton of perks, the ShineLong Alpha Vapor Tight Fixture has the following features:
Luminous Efficacy: Up to 150lm/W
Luminous Output: 2,600 – 9,000 Lumens
Wattage: 20W – 60W
CRI: >80
CCT: 3,000K to 6,000K
Beam Angle: 120-Degrees
Working Current: 450mA to 1450mA
Power Factor: >0.95
Optimal Temperature Range: -20 to +40℃
Protection: IP65, IK09
Housing Material: High-Quality PC with S304 Clips
Mounting Options: Ceiling and Suspended
Certifications: UL, DLC, SAA, UKCA, RoHS, and CE
Lifespan: Over 50,000 Hours
Warranty: Limited 5-Year
Other Features: Dimming, Series Connection, Motion Sensing, and Available in Different Sizes and Wattages
Full Solutions from Custom Warehouse Lighting Manufacturers
Quality ShineLong Alpha Vapor Tight LED Light For Warehouse Lighting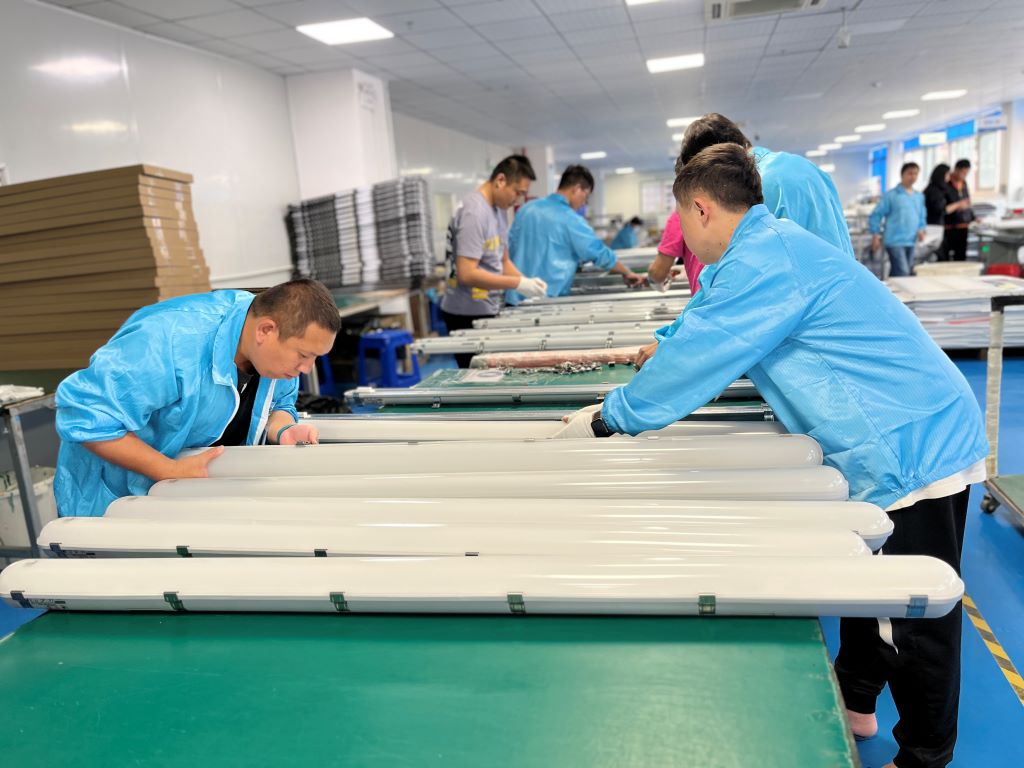 As mentioned above, ShineLong is passionate about quality.
And that's why our Alpha Vapor Tight Warehouse Lighting LEDs are designed to give value and superiority to the buyer.
Aside from being built to last, our fixtures also offer impressive service in terms of illumination, convenience, affordability, and aesthetics.
Plus:
To ensure we remain true to our word, each fixture is subjected to rigorous quality control and testing process; to ensure it's in line with ShineLong and industry standards.
Still not finding what you're looking for?
Contact our consultants for more available products.
Best in Warehouse Lighting Factory
You might be wondering…
What makes the ShineLong Alpha Vapor Tight LED the best in warehouse lighting?
Well, aside from being built for a commercial warehouse factory environment, our fixtures also feature some of the best materials.
Generally:
With full PC housing complemented by S304 Clips, the ShineLong Alpha is not only sturdy, corrosion-proof, and lightweight but also very durable and easy to customize.
And, even better…
ShineLong Alphas comes with certifications from global regulatory and quality control authorities like UL, DLC, RoHS, and CE.
This guarantees that you're getting an LED light fixture that's approved internationally.
Customer-Based Warehouse Lighting Design
ShineLong takes pride in offering customer-based service packages. This means that most of our designs come from direct and indirect client input (feedback).
So, whether you are shopping for customized LED warehousing lights or want to buy what we already have, you can rest assured that the fixtures were designed with your needs in mind.
Why Choose ShineLong Vapor Tight for Warehouse Lighting?
Warehouse Lighting Suppliers Since 2010
It's only natural to ask: Why ShineLong?
Well, aside from having more than a decade of experience, ShineLong is also an industry leader in LED light production.  
We serve thousands of customers from all over the world with tens of thousands of successfully fulfilled orders.
One of our main objectives has always been to manufacture high-quality and competitively priced LED lighting solutions.
And that's why we've devoted a lot of time and resources to our R&D department; to ensure that each of our products is efficient, durable, reliable, and in line with modern innovations.
Wholesale Warehouse Lighting
Looking for a wholesale supplier to help grow your business? Try ShineLong. We offer some of the best deals and prices to wholesalers.
And:
With our customization services, you can add a little bit of your brand into every fixture to improve your brand awareness and popularity.
Contact us today to get a quote.
Buy Warehouse Lighting in Bulk
If you are a real estate developer, project manager, or supplier looking to buy warehouse lighting in bulk, ShineLong is your best bet. Our factory is well-equipped and fully staffed to handle bulk, customized orders quickly and efficiently.
So, regardless of the size of your order, you can count on us. We always deliver high-quality warehouse lighting on time. That way you'll be able to complete your project or supply to your clients without unnecessary and expensive delays.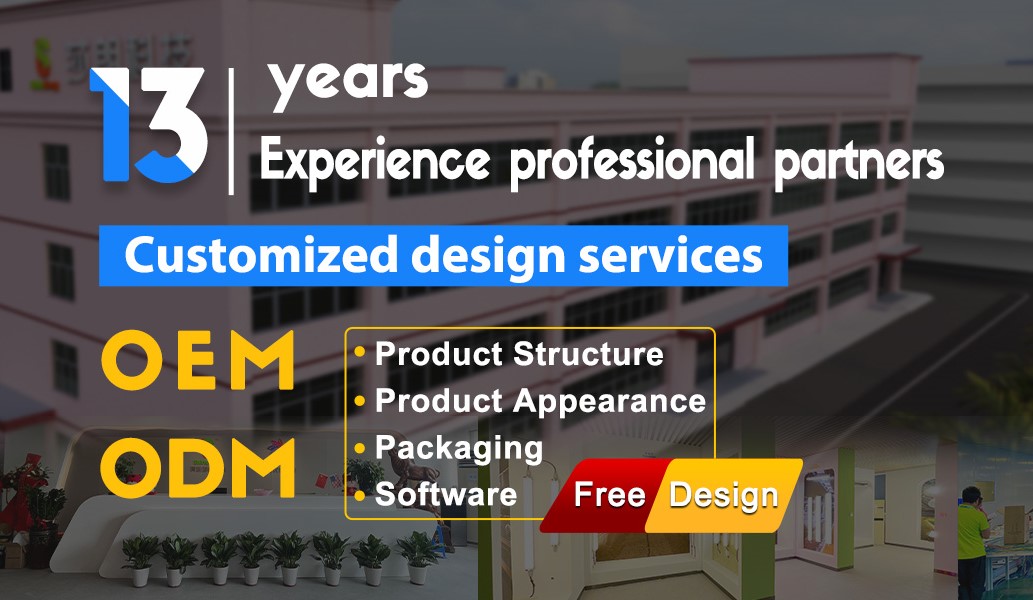 Need something helped in a short time? We've got a plan for you.
Thinking about the environment and you!