Customized Your LED Lights At ShineLong
Flip UVC Disinfection Box
Kill 99.9% of bacteria and germs in 10 mins
Can product ultraviolet rays in the 260nm~280nm band
Directly cut off bacterial DNA/RNA to completely bacterial
ABS + PMMA material.
Touch button and indicator light up.
Flip UVC box is working and it will automatically turn off after 10 mins.
Everything You Need To Know About Customized LED Lights in 2023
Have you ever wondered:
Where and how can I get customized LED lights designed to meet my lighting needs?
If so, you are in the right place.
Now:
People shop for customized light fixtures for several reasons.
For example:
You may be looking for a way to increase brand awareness(marketing).
Or it could be because you want lights that blend in seamlessly with your space's décor.
Sometimes, it could be that your intended purpose requires a special type of lighting to be successful.
Whichever the reason, customized fixtures offer you numerous advantages and make you stand out from the crowd.  
So, yes. You have a ton of reasons to pursue this great endeavor.
Here:
I want to walk you through different phases; detailing all you need to know about customized LED fixtures including:
How to initiate such a project.
A few existing customized LEDs.
The things you'll have to consider during the whole process and so on.
Therefore, sit back, relax, and enjoy your reading.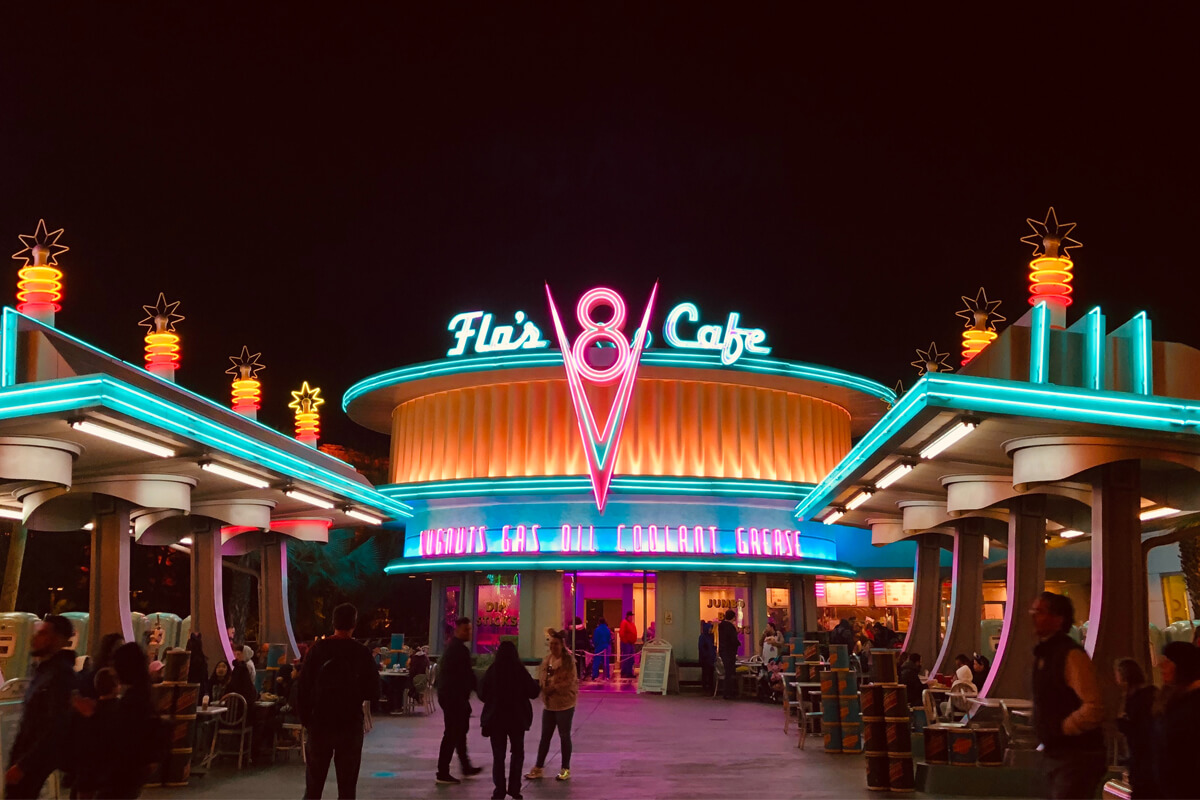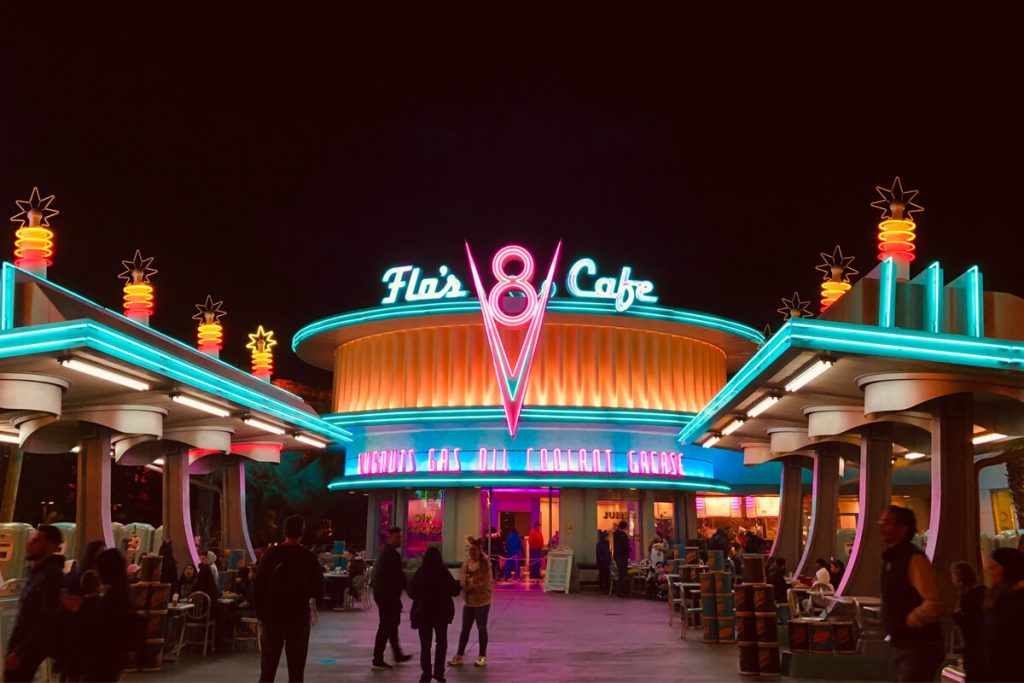 Phase 1: Learn How to Initiate Your Customized LED Lights Project: Step-by-Step
Where do you start?
See:
Unlike in the past when this process was long, tough, tiresome, and nightmarish in many ways, nowadays things are much easier.
You can start your project while seated in the comfort of your home or office.
How?
Well, by following the following three steps.
Step 1: Contacting Us, at ShineLong LED Company
Obviously, the first step when dealing with a manufacturer is to establish communication with us. Here, you are supposed to express your interest in getting custom LED lights made for you/your brand. At ShineLong, we are always ready to listen and share our ideas regarding your project.
Step 2: Share More Details With Our Designers about What You Want
The main goal behind the customization of LED fixtures is to come up with lights that are designed as per your specifications. Right? That's why this step is all about you telling us what you want; i.e. the light's exterior design, functionality, wattage, housing materials, CRI, color, luminosity, and so on. Basically, the information we expect you to provide here will come from phases 3, 4, 5, and 6 of this post below.
Step 3: Wait For Samples and Mass Production
This step is all about us turning your vision into reality. Here, we'll take all the information you've provided us; come up with a sample/prototype; send it to you for verification; then if everything is per your liking, we proceed with mass production. Normally, this process may take up to two weeks.
And Viola!
You'll be one step closer to owning your first customized, high-quality LED light fixtures.
Now:
Initiating such a project is easy, right?
However, there are a ton of factors you also have to bear in mind.
Get this:
To get the exact fixture you are looking for, you'll have to provide us with as much information as possible.
But:
What information do we want from you exactly and how can you be sure that you are explaining it right?
Well, I'll walk you through that later on in this post.
For now:
Here are a few good examples of Customized LED light fixtures manufactured by us…
Phase 2: Check the Existing Customized LED Lights Designed by ShineLong
1. Customized Security LED Lights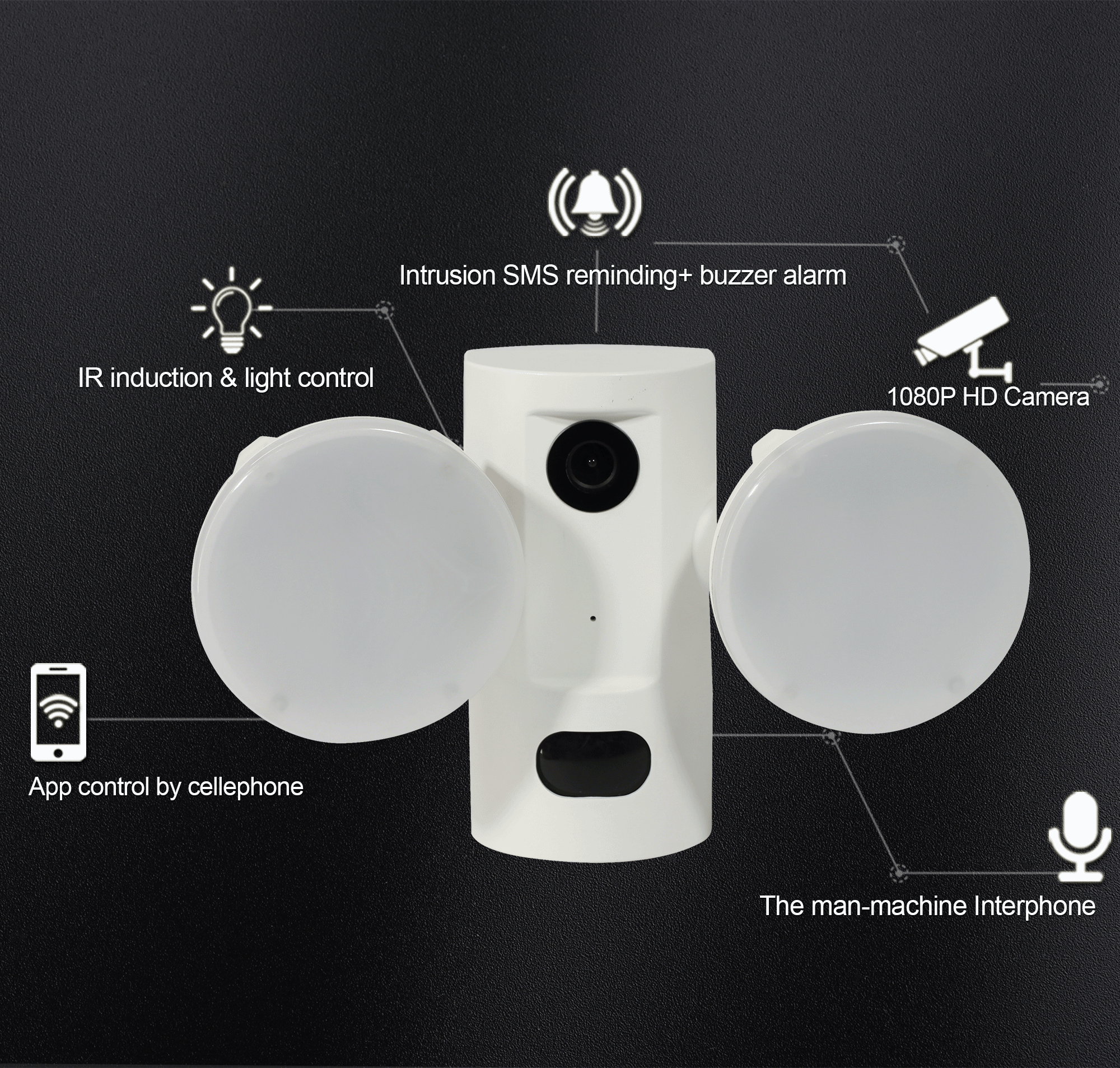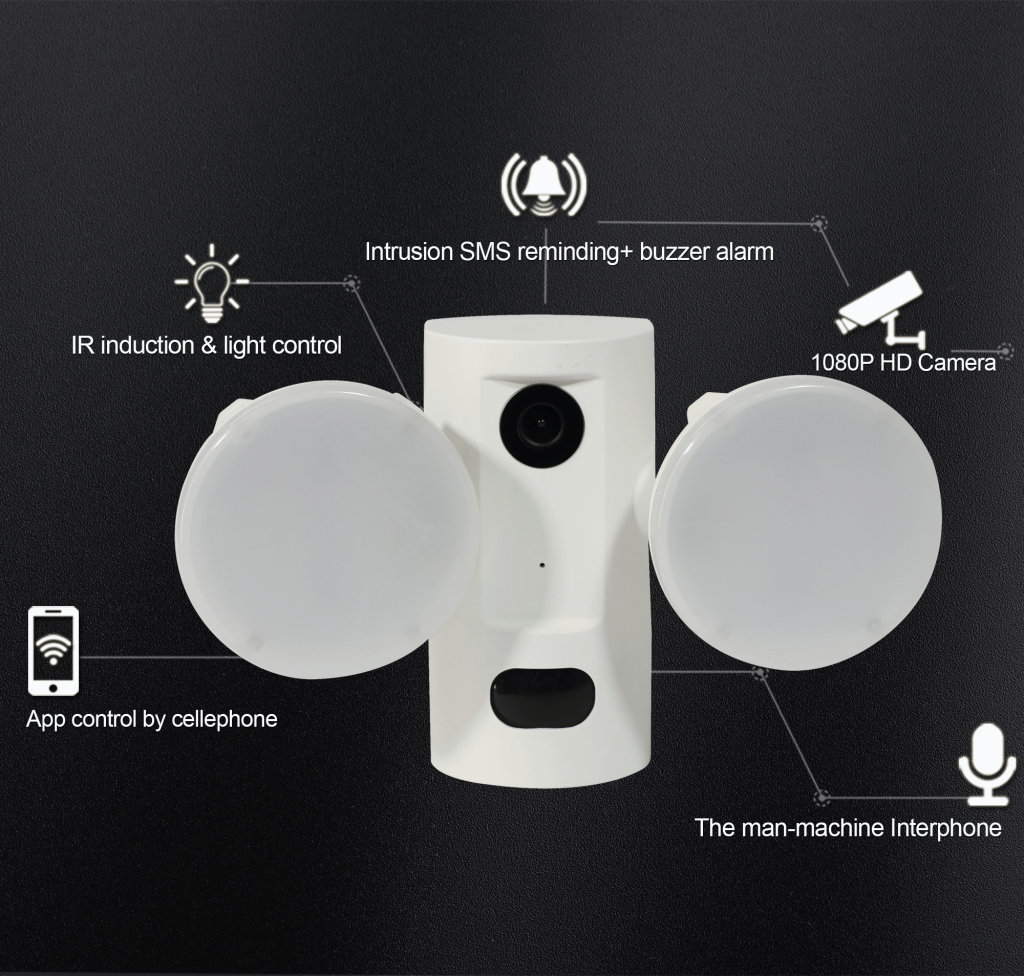 By far:
Our Eye Security LED Lights are the best customized fixtures we've worked on.
Why?
Well, these lights come packed with numerous features and functions all tailored to improve safety/security; while offering users convenience beyond lighting.
What do I mean?
These customized LEDs by ShineLong come with many useful capabilities including:
Network/Wi-Fi connectivity.
Motion detection.
Mobile app/remote control.
Video recording.
Voice recording.
Siren/alarm system.
Wide view and lighting angles.
 
Night vision among other cool features.
Impressive, right?
There's more…
Our customized security LED lights are also designed to be waterproof, durable, efficient, brighter, smarter, reliable, and convenient.
Simply put:
It is a fixture that's designed to give you and your property the security and safety you deserve without any stress or effort.
2. Customized Flip UVC Box Lights
Get this:
With viruses like COVID-19 and other forms of menacing pathogens wreaking havoc, there is a need for clean, efficient, and convenient disinfection techniques.
And:
At ShineLong, we've got just the remedy for that.
Our Customized Flip UVC Box Lights can kill up to 99.9% of germs and bacteria in under 10 minutes.
Impressive, right?
Whether it's your phone, watch, sunglasses, keys, rings, jewelry, and cutlery, our UVC sterilizer helps you to make sure that deadly bacteria don't get into your home.
Well:
These are just some of the customized LED lights. However, the question still remains; what should you do to get your own customized fixtures.
You already know the process, right?
But:
For you to get the right fixtures per your needs, you have to be detailed when you contact us, your manufacturer.
How?
Read on to find out…
Phase 3: Come Up with Custom Light Housing Design and Material Specifications
Note:
This is usually the first consideration we have to make.
Why?
For starters, most customizations are usually more geared towards exterior design.
Also, having a suitable housing design allows us to come up with components (PCB, Wiring, and other parts) that are tailored to fit.
Now:
What does this step entail? Or better yet, how do we come up with a customized housing?
Well:
It's a step-by-step process involving the following: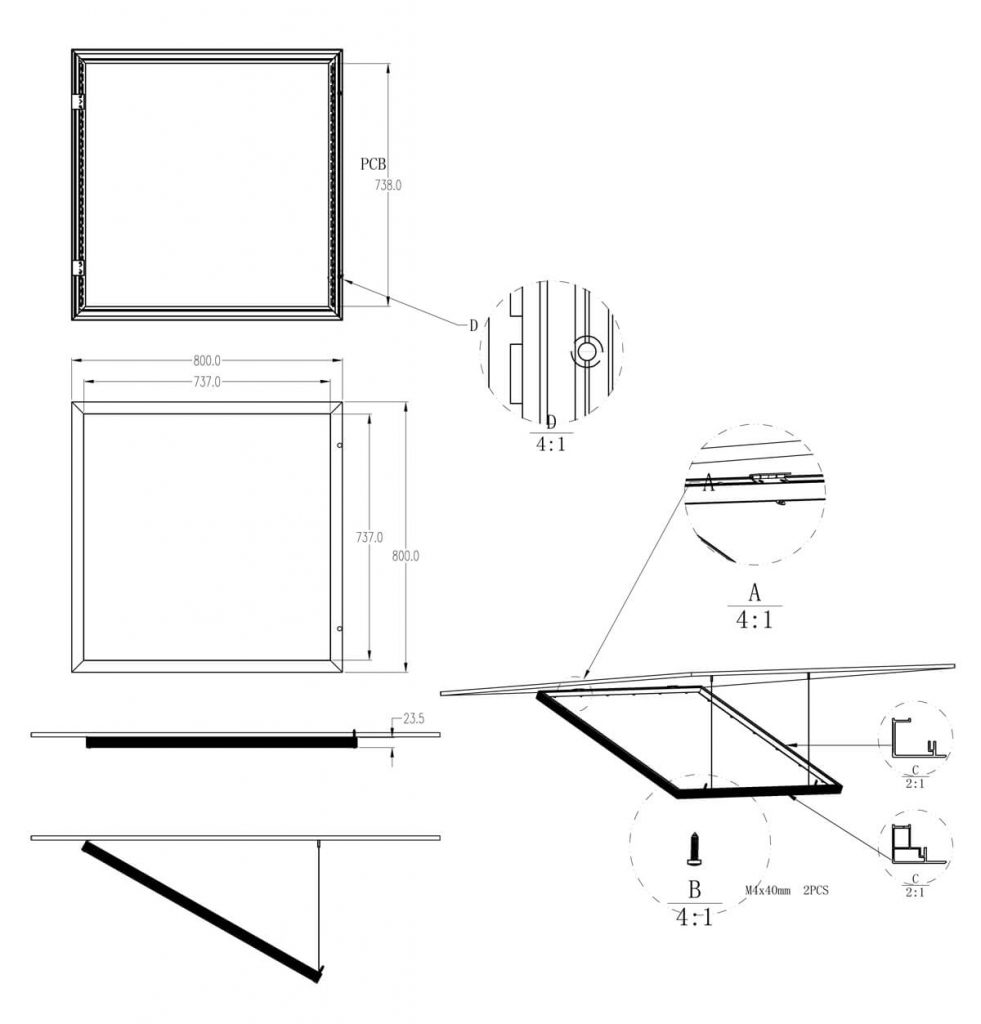 Here:
Our design team consults with you to come up with a suitable housing design. The main goal is to come up with a sketch of how the final product should look like.
If it's something that you already have in mind or you've already made sketches, then this becomes even easier.
Note:
If you provide us with a pre-drawn sketch of the housing, our design time will audit it to make sure that it's feasible.
If there are any changes to be made, we'll make sure we run it by you immediately.
And once you approve the drawing, we can proceed to the next step…
Step 2: Choose a Suitable Lens or Cover
Now:
With a suitable drawing in mind, we'll then proceed to choose the most ideal lens or cover for your fixture.
Get this:
LED lenses differ in many ways; i.e. size, shape, and material; hence, the need for specificity.
Anyway:
Choosing the right lens is important because they determine…
Beam angles.
Light quality.
Light color.
Plus, they help to create an aesthetic appeal by hiding the LED components inside the fixture.
What's more?
When deciding on a suitable lens for your fixture, you have two options; clear or diffused.
So, what's the difference?
Well, Clear lenses are, as the name suggests, transparent. They are ideal for spaces that need a lot of light because these lenses don't absorb or redistribute illumination. However, most of them come with a narrower beam angle compared to diffused lenses.
But:
On the other hand, you can opt for Diffused Lenses (White or Colored). These types are opaque; plus, they usually absorb and disperse light to offer wide-angle and evenly distributed illumination.
Note:
Diffused light is much softer than what you get from a clear lens LED.
Step 3: Decide On the Material to Be Used On Your Customized Fixtures
The materials used on your fixtures' housing often play an important role in the lifespan and robustness of your customized lights.
Obviously:
If you want something that will last long, you have to go for the best, high-quality material available.
So, which are these materials?
Well, you can choose from any of these options:
For starters:
Aluminum is a great housing material thanks to its impressive qualities like being lightweight, good for heat dissipation, easy to mold, corrosion-resistant, and strong.
More so, it can also be used to come up with an Aluminum-Coated reflector due to its shiny, silver finish.
PC is one of the best materials for lenses. And that's because it's strong, tough, and is easy to mold.  
Note:
PC covers can either be partially clear (semi-transparent) or diffused; depending on what you are looking for.
The reasons why we, at ShineLong, use this plastic in some of our fixtures include:
The fact that PC has a high tolerance for extreme temperature.
It's 200 times better than glass in terms of impact resistance.
It is very easy to thermoform and mold.
It also has awesome optical characteristics.
Generally, Polycarbonate simplifies the whole design process and is a great cover material.
3. PMMA (Polymethyl Methacrylate)
Aside from being fully transparent (clear plastic), PMMA is also a very cost-effective option. It's for anyone looking for a fixture that offers maximum illumination as per its potential.
Anyway:
This is a common lens material thanks to its clear, lightweight, tough, and durable nature. It's also referred to as acrylic.
It's the best option for anyone who doesn't want to use PC plastic on their fixtures.
Now:
If you are looking for something pliable or flexible, then PE is the way to go.
Unlike PMMA and PC, Polyethylene is lighter and allows you to come up with light covers that bend instead of breaking on impact.
Also, with PE, you can decide on whether you want your lenses to be transparent or translucent.
With that in mind:
Remember that the quality of materials you choose to use will directly affect your fixtures' durability, performance, strength, and general appearance.
So make sure you get it right with this.
Moving on…
Note:
If the customized fixture has to be waterproof and impact-resistant, then mold testing is a critical part of the process.
Here:
The fixture (mold) is put through a number of tests to ensure that it meets your IP (Ingress Protection) and IK (Impact Protection) requirements.
That way:
The final product will be designed to work in its intended environment; optimally and efficiently. Once the fixture passes these tests, the next phase is to create a suitable PCB.
Learn more about that next…
Phase 4: Get PCB Design Support from ShineLong
Get this:
For customized LED lights, it's impossible to use a standard PCB (Printed Circuit Board).
Therefore, this is also something you'll have to take into consideration.
Generally:
PCB design can be affected by several factors including…
The exterior housing design.
Features and functions of the new fixture.
Lighting modes.
Control methods and so on.
And if you don't know what to do here, don't fret.
Our team of expert designers will give you the support and guidance needed to ensure that your fixtures are fitted with quality PCBs.
Our goal, here, is to make sure that the final PCB design is energy-efficient, functional, reliable, durable, and as per your needs.
After all, that's what customization is all about; right?
Phase 5: Propose Custom Lighting Specifications
Now:
Aside from housing and PCB designs, you also have to think up a few specifications regarding the type and quality of light you want.
These specifications matter because they determine how your fixtures will function.
Here are some of them:
It's a fact:
The amount of brightness needed is determined by the fixtures' intended environment; i.e. different spaces have different lighting needs.
Therefore, you need to indicate how much light (lumens) you want each fixture to produce.
And that includes details like how many you intend to use per space or how high you intend to place them.
With this info:
Our team will be able to make estimations and determine how they are going to help you achieve your brightness/lumen output goals.  
And:
Using the fixtures' luminous efficacy, we'll be able to tell you how much power (wattages) will be needed to support your new lighting system.
Do you know that…?
You can control the general mood and feel of a space by altering the color temperature.
Well, that's a fact.
Color temperature range from 2000K to 9000K; with warmer colors being on the lower end of that range and cooler colors on the higher end.
Simply put:
Warmer colors usher in a relaxed, laid-back mood; while cooler colors improve productivity and alertness.
So:
Depending on the kind of mood you want to achieve, we'll recommend the most ideal color temperature for your project.
For special-effect lights, color is important.
It's not only engaging but also helps you to achieve the intended effect.
Now:
The best part about LED lights is that you can effortlessly customize the type of color they give out.
And:
This can be achieved by either using a colored diffuser or by engineering the LED chips' semiconductor to emit the preferred shade.
4. CRI (Color Rendering Index)
Now:
When it comes to creating a customized lighting fixture, the CRI or Color Rendering Index is an important aspect of the process.
Generally, CRI is a light fixture's ability to represent colors accurately; i.e. lights with a higher CRI tend to represent items in your space in their true colors.
Anyway:
Depending on how you intend to use these fixtures, your CRI requirements will differ.
For example:
Most office and home lighting systems work well with CRI ranging from 80 to 90.
However, for a food processing factory or a manufacturing line, you need fixtures that offer a CRI of 90+; to make your workspace as clear and defined as possible.
Obviously:
You need to consider how big or small the fixtures should be. The best thing about customized LEDs is that they give you a lot of flexibility; to come up with a lighting system that will fit your space perfectly.
Basically, your ideal shapes and sizes will be influenced by:
The amount of installation space available.
Intended effect the fixture is supposed to create.
Number of fixtures to be fitted.
Your mounting/installation preferences.
And the overall design/curb appeal you want to achieve.
Lastly:
You need to indicate your most preferred IP and IK ratings. 
These two are very important because they'll directly affect the durability and functioning of your customized LEDs.
At the end of the day, you want fixtures that are designed to survive in whatever environment you intend on using them in.
Right?
And so:
Once you've provided us with these details it will be much easier for us, at ShineLong LEDs, to come up with a suitable sample; a fixture tailored to meet all your lighting needs and preferences.
But:
Is that all?
Well, there are a few more things you can customize…
Phase 6: Other Customizable (Adapted) Accessories
Note:
The best part about designing your customized LED lights with us is the fact that you get the opportunity to work on every aspect of your light.
So, what else can you adapt?
Well…
Yes. We'll help you come up with unique end caps; that not only add to your style and aesthetic taste but also work well with your overall plan.
That way you'll have an easy time installing and positioning your new fixtures seamlessly.
Lastly, you also get the chance to determine where and how your customized lights' wires and plugins will be placed.
That way, you'll have an easy time installing, maintaining, extending, or troubleshooting your fixtures if the need arises. 
Remember:
Customizing an LED light fixture isn't such a hard task; and it gets even easier when you do it with us, at ShineLong.
We are always committed to offering exemplary customer service; while helping you to come up with the best fixtures for your home, business, industry.
Contact us today to get the best deals on customized LED lights.
Thinking about the environment and you!