Mushroom rooms are a type of room that is designed to be used for the cultivation of mushrooms. These are typically created by covering a room with compost and then adding mushroom spawn or spores to the compost. The spawn or spores will grow into the compost and create new mushrooms. Mushroom rooms can also be created by adding spawn or spores directly to other types of substrates, such as wood chips, straw, cocoa husks, coffee grounds, etc.
Lighting is the most important factor for mushroom cultivation. Mushrooms are very sensitive organisms and need a certain amount of light to grow. The first step is to select the right LED light for your mushroom's rooms. For example, fluorescent lights are not ideal because they don't have enough light needed by mushrooms to produce nutrients that are essential for growth. It requires LED lights for proper growth.
Shine Long specializes in producing high-quality LED lights. For a decade, we've been committed to designing and providing you with the best Rancher IP69K LED Tri-Proof Lights for any Mushroom Room. Our products have long life spans and are the brightest LED available in the market.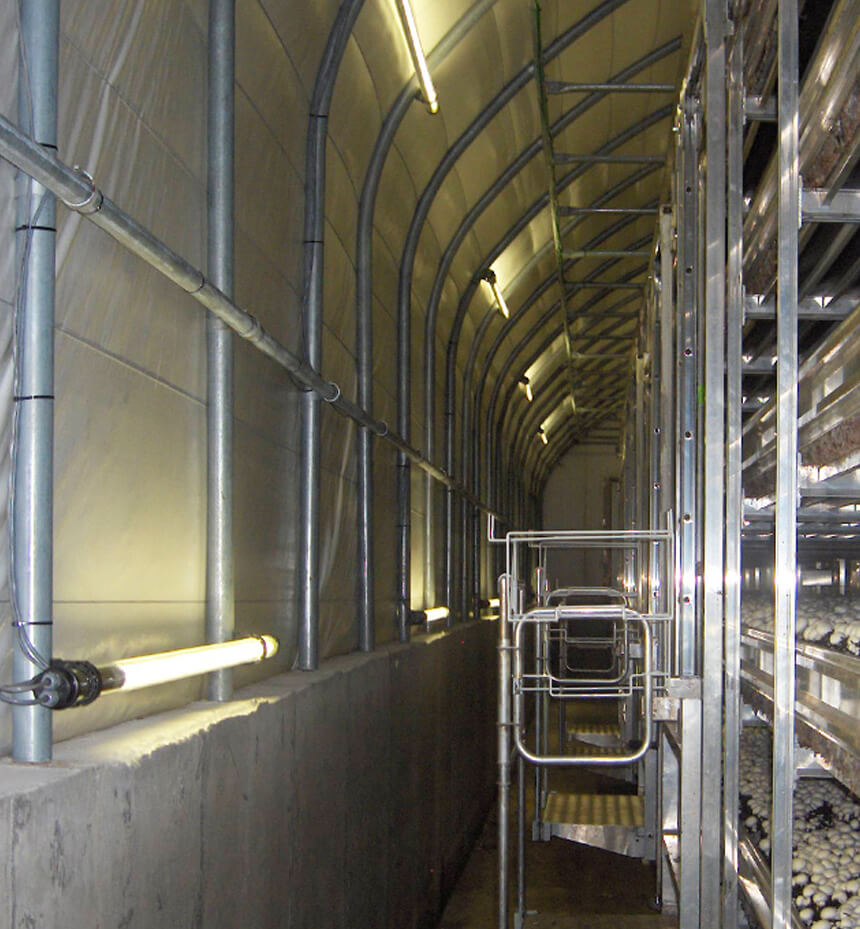 Features of Rancher IP69K LED Tri-Proof Light For Mushroom Room Lighting
Rancher IP69K LED Tri-Proof Light for Boiler Room Lighting has the following features;
IP69K Waterproof, IK10 Protection, 94V0 materials
Paten cylinder design, PC/PMMA housing & Aluminum board & Stainless steel caps, and clips
Linkable, S316 components
UL Class P certified flicker-free driver
SMD2835 LED Light Source with Global Patent Protection
ENEC-Certified Flicker Free Driver, THD<15%
High Efficacy, 130~160 lumens per watt (+/-5%)
With Aluminum Rebreather
L80B10 life space of 50,000 Hours (@ Ta = 25°C)
PC material – UV Resistance
PMMA material – Corrosion Resistance
Fit for both indoor and outdoor applications
5 Years Warranty
Full Solutions From Custom Mushroom Room Lighting Manufacturers
Quality Rancher IP69K LED Tri-Proof Light For Mushroom Room Lighting
ShineLong is a LED supplier that has been in the industry for more than 10 years. We produce various styles of LED products, such as Tri-proof LED lights, Panel Lights, Tubes, Linear Lights, and more. Our Rancher IP69K TRI Proof light is perfect for Mushroom Room lighting.
This product is extremely durable. It comes with a high level of protection and will be able to withstand tough environments. It's water-, dust-, and shock-proof rating also mean that it's able to withstand extreme conditions. This LED has PC/PMMA housing & Aluminum board & Stainless steel caps and clips. It also has High Efficacy, 130~160 lumens per watt (+/-5%).
This LED light has features that meet all your needs, with a 5-year warranty to show you it is a high-quality product. Contact us today!
Still not finding what you're looking for?
Contact our consultants for more available products.
Best In Mushroom Room Lighting Factory
ShineLong is the place for quality LED lights. We've been around for 10 years and pride ourselves on quality products and customer service. We invested the resources to build a more precise manufacturing process, which ensures that every product is made with the same level of quality.
We aim to please you, our customer, and we take quality very seriously in that respect. That's why we make sure every product goes through a rigorous, control-seeking process so they're as high-quality and perfect as possible.
The level of quality we all strive for is represented by our certifications, including UL, DLC, ENEC, UKCA and SAA. CE, RoHS certification also guarantees your safety and this assurance is just one more reason to choose a qualified company.
ShineLong has the high-quality IP69K LED light you need for your mushroom room. If you're looking for a reliable supplier, contact us today.
Customer-based Mushroom Room Lighting Design
ShineLong is a leading supplier of Mushroom Room Lighting. We know the kind of lighting requirements you require and will be able to create a space that perfectly suits your needs. Rancher IP69K LEDs are perfect for any budget since they don't cost much and offer several great features.
We can help you by offering the best possible lighting solution for your mushroom rooms. Our customer-centric designed Mushroom Room Lighting is the perfect option and it's affordable. We'll make sure you can see in dark environments and reduce irritating glare. This light has the following features; 100% on/off, 3-step dimming & 2-step brightness dimming function.
If you're looking for quality and customer-centric service at an affordable price, you're in luck. Give us a call today!
Why Choose ShineLong Rancher IP69K LED Tri-Proof Light For Mushroom Room Lighting?
At ShineLong, we have a focus on quality that is unrivaled by other brands. Our products are designed to last up to 3x the time of the competition. ShineLong's Rancher IP69K LED Tri-Proof Lights provide unmatched value for Mushroom Room Lighting.
This LED light is perfect for mushroom lighting. It's efficient, with 130-160 lumens per watt, and has a 50,000-hour lifespan. Let the Rancher IP69K LED Tri-Proof Light help to create a fantastic and professional atmosphere in your Mushroom Room! Not only will it help save energy, but it's also perfect for this. Consider placing an order as soon as possible!
Mushroom Room Lighting Suppliers Since 2010
ShineLong Lighting: China's top lighting supplier for more than a decade. We offer a wide range of products with reliable customer service always meeting your needs. We have 2 buildings, with each being 10,000 sq meters. Within them are 20 assembly lines and 10 SMT machines. This is the space where we manufacture Rancher IP69K LED Tri-Proof lights.
We stock an extensive range of LEDs to meet your every need. If you are looking for the best lighting solution for your mushroom rooms then choose our high-quality Rancher IP69K LED Tri-Proof lights. Contact us today for more help!
Wholesale Mushroom Room Lighting
ShineLong is one of the leading LED manufacturers in the industry, providing high-quality LED Lights to Mushroom Room owners. The competitive rate and amazing quality mean you can't go wrong with this company. We want to help you grow. That's why we provide high-quality Mushroom Room LED Tri-proof Lights for your success at wholesale rates.
When you work with us, you are in good hands. We offer a wide variety of products and our expertise means that we can always create something tailored to your specifications. Our quality is the best and we always deliver what you need. Contact us for the wholesale rates of Rancher IP69K LED Tri-Proof lights!
Buy Mushroom Room Lighting in Bulk
Shine long clothing is here to ensure you have your LED solutions tailored to your individual needs! And since your Mushroom Room may not be getting enough light, we offer Rancher IP69K LEDs which are both high-quality and long-lasting. This means that you'll have a much better view in low-light conditions with them.
ShineLong provides high-quality Mushroom Room lights. They are both easy to buy and very affordable. You can purchase a perfect LED light for your new Mushroom Room here at ShineLong in bulk amounts.
Parkade's IP66 LED Light is a perfect option for Mushroom Rooms. Our product has been rigorously tested in the lab and is available in bulk amounts. Give us a call today!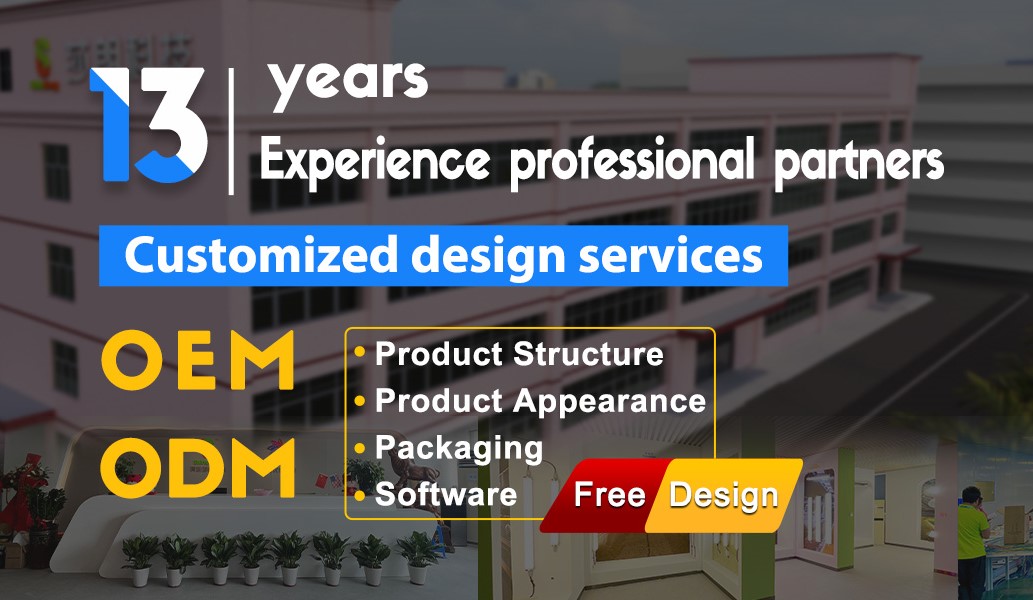 Need something helped in a short time? We've got a plan for you.
Thinking about the environment and you!