A boiler room is a room that has been engineered and outfitted with an excessive amount of heat-producing features to provide an optimal environment for heating. Boiler Room Lighting is one of the most important factors in designing a boiler room. 
Lighting has to be suitable for the space and provide adequate visibility for the people in the boiler room. Boiler room lighting is important. The purpose of boiler room lighting is to provide illumination where it's needed, as well as safety features that cannot be ignored.
At ShineLong, we produce the highest quality Rancher IP69K LED Tri-Proof Light for any Boiler Room. This product has a long lifespan, and it generates maximum brightness to meet all your endeavors in a Boiler Room.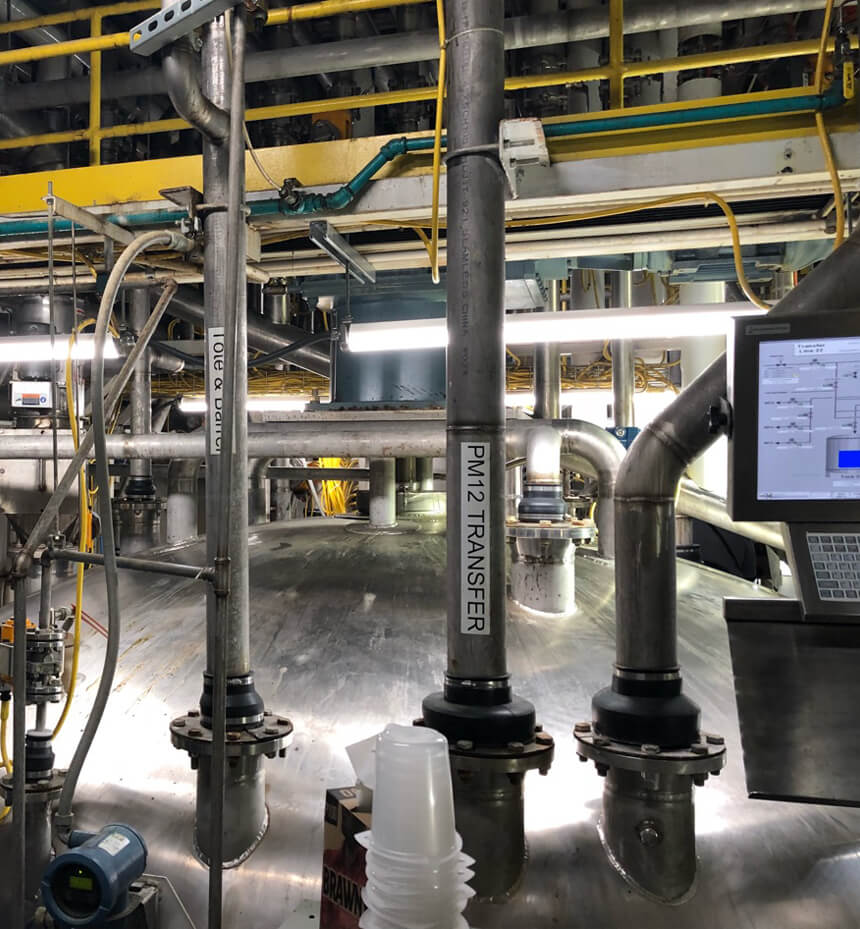 Features of Rancher IP69K LED Tri-Proof Light For Boiler Room Lighting
Rancher IP69K LED Tri-Proof Light for Boiler Room Lighting has the following features;
IP69K Waterproof, IK10 Protection, 94V0 materials
Paten cylinder design, PC/PMMA housing & Aluminum board & Stainless steel caps, and clips
Linkable, S316 components
UL Class P certified flicker-free driver
SMD2835 LED Light Source with Global Patent Protection
ENEC-Certified Flicker Free Driver, THD<15%
High Efficacy, 120~160 lumens per watt (+/-5%)
With Aluminum Rebreather
L80B10 life space of 50,000 Hours (@ Ta = 25°C)
PC material – UV Resistance
PMMA material – Corrosion Resistance
Fit for both indoor and outdoor applications
Full Solutions From Custom Boiler Room Lighting Manufacturers
Quality Rancher IP69K LED Tri-Proof Light For Boiler Room Lighting
ShineLong has been in the wholesale LED business since 2010. We mainly sell LED Tri-proof Lights, LED Panel Lights, LED Tubes, LED Linear lights, and Industrial Lights. We also provide a perfect Light, IP69K LED Tri-Proof Light for Boiler Room Lighting.
This product is designed to be versatile and durable. It has a water-, dust-, and shock-proof rating of IP69K, making it able to withstand extreme conditions. It also features PC material with UV Resistance and PMMA material with Corrosion. The efficacy of this LED light is 120~160 lumens per watt (+/-5%). This LED light has all the required features & has a 5-year warranty. You can depend on this light to provide the quality and reliability that you require for your lighting needs.
Still not finding what you're looking for?
Contact our consultants for more available products.
Best In Boiler Room Lighting Factory
ShineLong is an industry leader when it comes to the production of high-quality, long-lasting LED lights. We have been leading the way for nearly 10 years now, and are always striving to maintain our position as the best in our field because we believe that quality and customer service sets us apart. This is why we have created a high-quality manufacturing process that ensures every product is made with the same level of precision.
Our mission here is to offer the best quality possible and that means we have to manage our production process carefully. That's why we inspect it at every stage. We're proud of our products and we don't cut corners. Quality assurance is an important part of the process for us. Our certifications include UL, DLC, TUV-GS, SAA & ERP CE just to name a few. RoHS certification also ensures that they'll meet the highest possible standards before we release them to the public.
We at ShineLong have a customized design of Rancher IP69K LED Tri-Proof Lighting for your Boiler Room. Contact us today!
Customer-based Boiler Room Lighting Design
ShineLong is the expert in Boiler Room Lighting design. We know what your lighting requirements are and will design your space so that it's perfect for work. We offer the best customer-based boiler room lighting design of Rancher IP69K LED Tri-Proof lights according to your need.
Our team is here to help you design the best possible lighting solutions that will allow you to see while also reducing glare and even enhancing your vision in low light conditions. We can do all of this and still cater to your budget. Just give us a call!
Why Choose ShineLong Rancher IP69K LED Tri-Proof Light For Boiler Room Lighting?
ShineLong is the safest, most trusted choice. We are certified by various regulatory bodies and provide high-quality items that are built to last longer than most products in the market. For service and price, ShineLong can't be beaten because of its outstanding Rancher IP69K LED Lights for boiler room lighting.
As a boiler room light, this Rancher IP69K LED has every quality you want. With 120 to 160 lumens per watt, you're getting an optimized performance from a sleek and low-maintenance product. You also get 50K hours of lifespan with 5 years warranty.
Rancher IP69K LED Tri-Proof Light will help you create a pleasant and professional atmosphere in your boiler room! This product is excellent for that and will easily save you energy. You should come to buy it today!
Boiler Room Lighting Suppliers Since 2010
ShineLong Lighting has been one of the top lighting suppliers in China for over 10 years and offers a range of products, so you can rely on our quality and customer service.
We have a 20,000 sq meter area that consists of 2 buildings and 20 assembly lines. We have 10 SMT machines, which allow us to produce Rancher IP69K LED Tri-Proof Light in bulk.
With our huge selection of high-quality LEDs, you'll find it easy to get what you need for any type of setting. Just browse through the multitude of designs we have available and see which one suits your needs best with just one click!
Wholesale Boiler Room Lighting
ShineLong is one of China's leading LED manufacturers and provides LED solutions for your boiler rooms like Rancher IP69K LED Tri-Proof Lights. With competitive prices, these products are sure to be of the highest quality.
ShineLong is committed to your future. We deliver high-quality products and services at affordable prices to help you grow.
To offer our customers the best experience, we offer a whole bunch of awesome products at wholesale prices. And here at ShineLong, it is all about giving our customers the easiest possible shopping experience.
Buy Boiler Room Lighting in Bulk
ShineLong is a reliable and trustworthy LED light supplier. We offer a variety of LEDs that are tailored to your individual needs. Furthermore, we understand that you may not have enough lighting in the Boiler Room, so we can provide Rancher IP69K LED Tri-Proof Lights for this space too.
ShineLong provides high-quality Boiler Room lights that are both easy to buy and very affordable. You can purchase a perfect LED light for your new boiler room here in bulk amount. Rancher IP69K LED Tri-Proof Light is a great option, especially if you're thinking of installing them in your Boiler Room. Buy this high-quality product today!
Thinking about the environment and you!