The word "chicken" refers to a domestic fowl, which is a bird that was originally domesticated for its meat and eggs. A chicken farm is where chickens are raised for their meat and eggs. It is also known as a poultry farm. It is important to have proper chicken farm lighting because it helps maintain a healthy environment for the chickens. It also helps the chickens grow more efficiently and produce more eggs.
ShineLong's Rancher IP69K LED Tri-Proof Lights are perfect for a chicken farm. These are high-quality & durable products. They provide maximum brightness so that you can do everything you need to do in your Chicken Farm.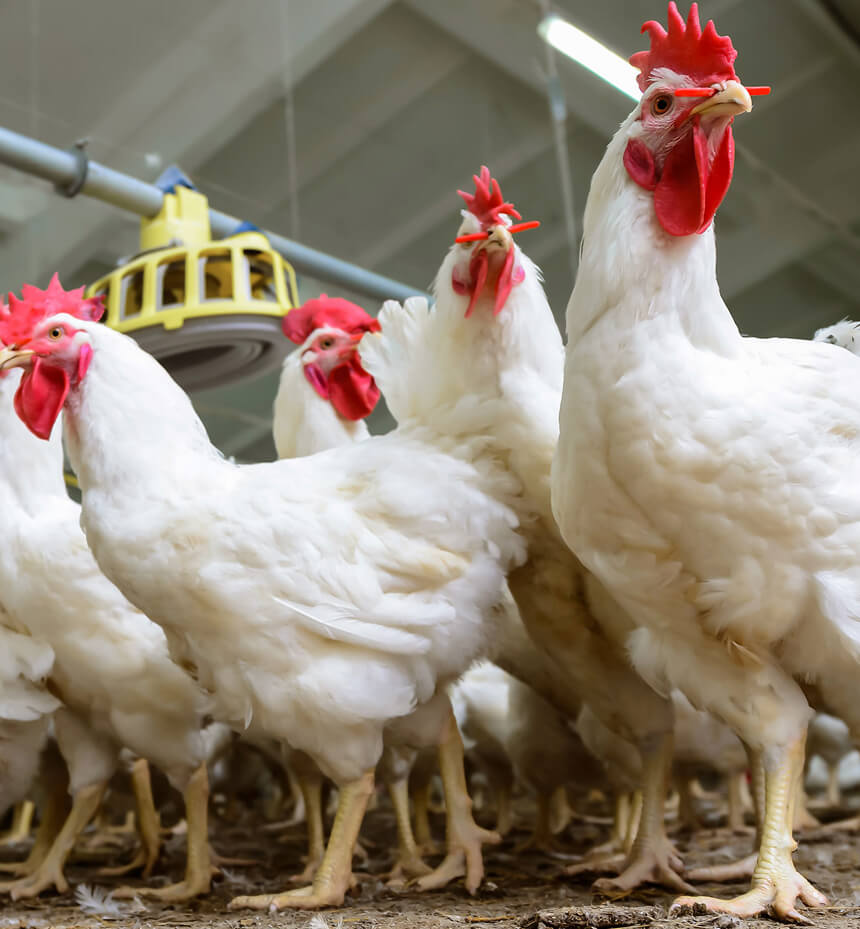 Features of Rancher IP69K LED Tri-Proof Light For Chicken Farm Lighting
Rancher IP69K LED Tri-Proof Light for Chicken Farm Lighting has the following features;
IP69K Waterproof, IK10 Protection, 94V0 materials
Paten cylinder design, PC/PMMA housing & Aluminum board & Stainless steel caps, and clips
Linkable, S316 components
UL Class P certified flicker-free driver
SMD2835 LED Light Source with Global Patent Protection
ENEC-Certified Flicker Free Driver, THD<15%
High Efficacy, 130~160 lumens per watt (+/-5%)
With Aluminum Rebreather
L80B10 life space of 50,000 Hours (@ Ta = 25°C)
PC material – UV Resistance
PMMA material – Corrosion Resistance
Fit for both indoor and outdoor applications
5 Years Warranty
Full Solutions From Custom Chicken Farm Lighting Manufacturers
Quality Rancher IP69K LED Tri-Proof Light For Chicken Farm Lighting
ShineLong has a long history in the wholesale LED business. We offer Tri-Proof Lights, Panel Lights, and everything else to do with industrial lighting. If you're looking for good chicken farm lighting, take a look at our Rancher IP69K LED Tri-Proof Lights.
This product is tough & durable. It has an IP69K rating, which means you can use it practically anywhere without worrying about any damage. It also has PC material durability with UV resistance and PMMA material with corrosion resistance, so it'll last for a good long time. The product has a high efficacy of 130-160 lumens per watt, comes with all the features and guarantees for reliability, and has a 5-year warranty. It can provide a sustainable light.
Still not finding what you're looking for?
Contact our consultants for more available products.
Best In Chicken Farm Lighting Factory
ShineLong has been a leading innovator in the LED industry for the past decade. We pride ourselves in producing high-quality lighting products as well as superior customer service that goes well beyond what our competitors offer. We have a team of qualified quality assurance experts who will check each order so that you have peace of mind.
When it comes to high-quality products and a 100% customer satisfaction guarantee, we have you covered! We inspect each product before it's shipped out and go through rigorous quality checks along the way. With UL, DLC, ENEC, SAA, UKCA, and ERP CE certifications just to name a few, you can be assured of our diligent safety concerns. The RoHS certification guarantees that we meet high safety standards before release.
We've created a custom design for Rancher IP69K LED Tri-Proof Lighting. Call us today to order this high-quality product!
Customer-based Chicken Farm Lighting Design
ShineLong is a leading company designing LED lighting systems for Chicken Farms. We offer a custom approach to each installation and all of our led systems, which will provide the best possible light for your chicken farm.
Our customers are often surprised by the durability of our lighting solutions. They've been built to work in the harshest outdoor environments and even provide IP69K protection.
We offer high-quality light designed to make your space brighter while also reducing glare in low-light conditions. Our products won't let you down and come with affordable prices too – just tell us what you need.
Why Choose ShineLong Rancher IP69K LED Tri-Proof Light For Chicken Farm Lighting?
ShineLong products are safe, certified by different organizations, and they last much longer than any other product on the market. ShineLong is a true leader in this industry. With our Rancher IP69K LED Lights for Chicken Farm Lighting, we can provide the best quality and a very favorable price point. The IP69K LED is a super bright light for Chicken Farms that offers 130-160 lumens per watt. In addition, it's efficient and has a lifespan of 50,000 hours.
Make your Chicken Farms look just like they have around-the-clock lighting with these high-quality IP69K LED lights. Smart and eco-friendly, these lights consume less energy than other LED lights and are easy to set up. Your investment in eco lighting will be worth it as you'll see over time.3
Chicken Farm Lighting Suppliers Since 2010
ShineLong is one of the industry's most reliable brands and has been for over a decade. We have an extensive range of products at our site with helpful customer service. We'll do everything possible to make sure your needs are met.
We have 20,000 sq meters of space in a 2-building, and 20 production lines. 10 SMT machines allow us to produce the Rancher IP69K LED Tri-Proof Light in bulk amounts.
If you're looking for affordable yet high-quality products, look no further than ShineLong. Just browse our selection and choose the perfect product in one click!
Wholesale Chicken Farm Lighting
ShineLong specializes in chicken farm lighting installation. We can offer a range of high-quality products to suit your needs. If you're in the market for an IP69K-rated LED tri-proof light, we recommend checking out ShineLong's Rancher IP69K LED Tri-Proof Lights. These lights are one of their most popular items and come with valuable reviews.
We here at ShineLong are committed to delivering the best products and services to our customers so they can grow. We provide quality products at competitive prices that are accessible to all. We want you to find what you need from us, which is why we offer a wide range of products that are within your budget and make it easy for you to browse through our items.
Buy Chicken Farm Lighting in Bulk
ShineLong LED Solutions provides you with all the LED products you need. We offer a variety of LEDs that are tailored to fit your individual needs and some that will provide the perfect lighting for a Chicken Farm. We understand that your Chicken Farm may be lacking insufficient light and we would like to offer you the Rancher IP69K LED which is a tri-proof lighting fixture.
ShineLong's Chicken Farm Lighting Solutions offer quality, affordable and convenient options. Bulk deals will allow you to purchase LED lights for your farm at a more reasonable price. The Rancher IP69K LED Tri-Proof Lights are an excellent pick for the many features they offer. They're especially great for chicken farmers, so don't wait. Get them today!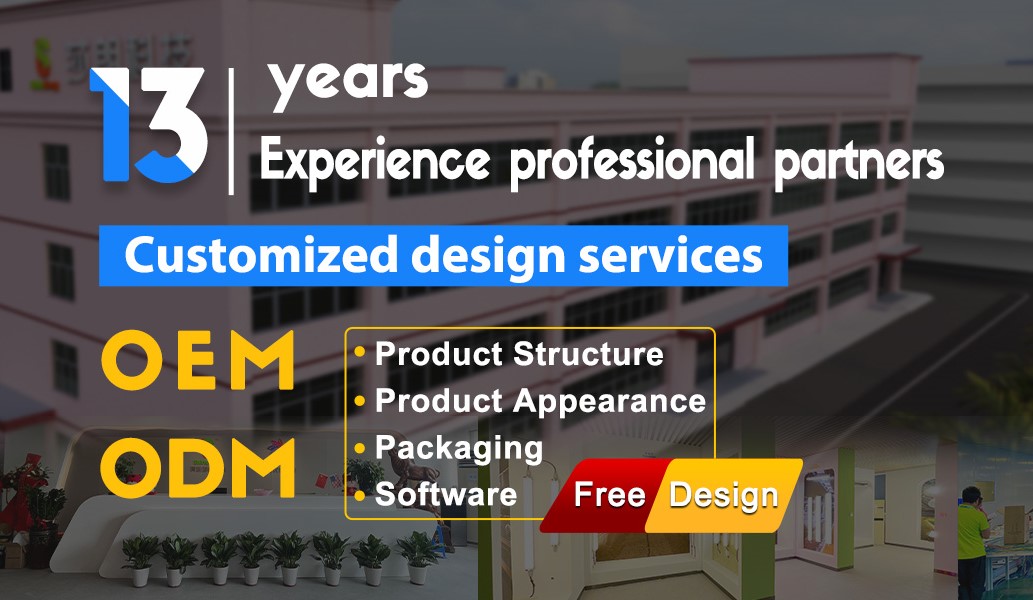 Need something helped in a short time? We've got a plan for you.
Thinking about the environment and you!