ShineLong is a top-notch, high-tech LED light manufacturing company that produces high-quality designs that are customized according to the customer's requirements. We make every effort by designing the LED light and offering personalized remedies that satisfy your demands.
Custom LED Lighting Design
ShineLong's first priority is our customers. We design the LED lights by customizing them to fit the customer's requirements. LED lights are used in different projects and every customer has their own project and needs unique lighting in the project. We value all our customers and we take orders according to their requirements. ShineLong makes sure that we provide high-quality, durable designs that fit the intended project of the customer. We also do customization of the logo, stickers, mold, and packaging according to customers' requirements. We have experts that administer quality checks throughout the customization of LED lighting designs to make sure that high-quality products are produced with no failures. We customize the LED lighting designs using top-of-the-line LEDs and the latest Japanese machine to ensure we meet all the highlighted requirements.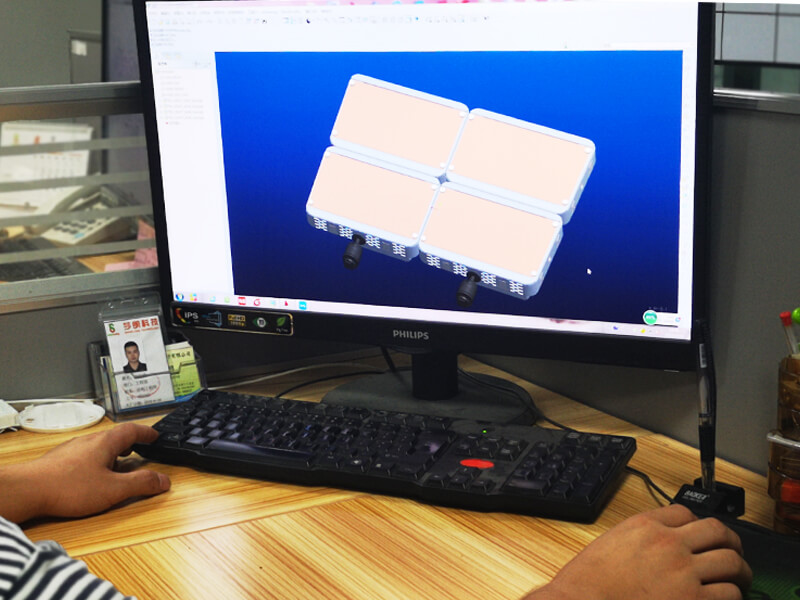 ShineLong Minimum Order Quantities
At ShineLong we take quality seriously to produce high-tech products. Being a leading LED tri-proof manufacturing company, we produce a large number of products. The minimum amount to order for LED tri-proof light is 6pcs. The minimum amount for LED panels to order is 5pcs. We consider giving our customers at least 1 full cartoon of the LED lights to get a satisfying lighting solution. We prioritize our customers and we always make sure that they order a good number of LED lighting at a valuable price.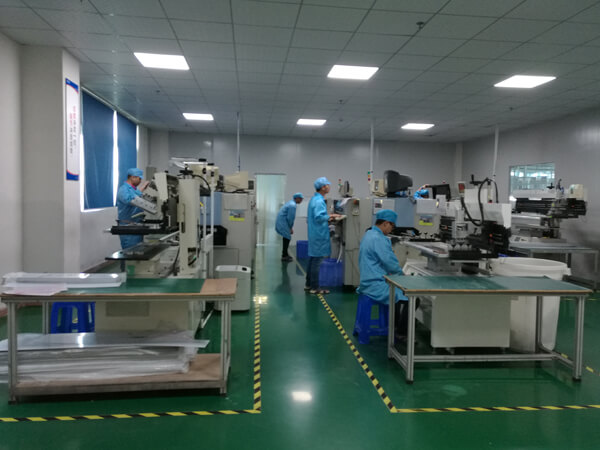 ShineLong Custom Made LED Lights Options
We design and customize a variety of LED lights to meet the high demand from our valuable customers. ShineLong is known in the region being the leading producer and manufacturer of durable and quality lighting. We produce LED Lights based on the client's requirement for instance in terms of shape, size, and overall design but we use our quality materials. Another option is that we manufacture LED lights according to our expert's designs and our clients have been attracted by the designs. ShineLong does both customer customization designs and our expert designs.
Custom LED Light Designs from Concept to Commercialization.
Our team of experts is always available to listen to the unique lighting designs of our customers and give an effective solution. If you cannot find a good design that impresses you from our experts, we are always there to design what you want. ShineLong put the customer's needs as the first priority and we listen to their ideas on the designs of the LED lighting that they need for their project. Our expertise put into consideration all the requirement that the customer provides and check out if they can customize the already manufactured LED lights to fit the customer's ideas or if they will design new ones based on the client's requirement. From there ShineLong will own the project and put all the requirements from the client into action. We always consider the quality, durability, and compatibility of the lighting so our experts will make sure that they used the desired material that will satisfy the client. Upon manufacturing and customizing the LED lighting, we test the product with our customers to make sure that they are satisfied with them, then we commercialize the product. After we sell our product to our valued clients, we do some follow-ups to build lasting relationships so that whenever they need us we are there for them to provide according to their needs.
Why Custom LED Lighting Design
ShineLong considers the preference of the customer and we give you according to your ideas and designs. The reason you need to have a custom LED lighting design is that it is produced according to your project and designed to fit what you need. Choosing custom LED lighting from ShineLong is the best thing to do because you get what you require from design, size, and shape. The satisfaction of our customers is our satisfaction and we always prioritize what they need in their lighting.
Make Your Custom Lighting Step by Step
When coming up with LED lights, there are steps that need to be considered to get well-customized lighting for the desired design. The steps include
Professional Custom LED Light Manufacturers
ShineLong has been in operation for over a decade and we always make sure that we move with the dynamic change in technology. We are known across the country to be the leading company with professional Custom LED light manufacturers. ShineLong values all the client's ideas and they mold their lighting into what they require. If you need professional custom LED lights, visit ShineLong and you will get exactly what you ordered.
Thinking about the environment and you!