Car washing stations are places where cars are washed and cleaned. They are usually equipped with car washing equipment, such as scrubbers and brushes, to clean the exterior surfaces of vehicles.
Lighting is an important factor in car washing station design because it helps to maintain a comfortable environment for both the car owner and the operator. In some cases, it can even improve safety by making it easier to see potential hazards or obstacles on the ground. The main purpose of lighting in a car wash station is to illuminate the work area to increase the efficiency of workers.
ShineLong offers the best lighting solution for car wash stations. One of our best products is the Rancher IP69K tri-proof light, which is guaranteed to provide maximum brightness in any Car Wash station. These lights are perfect for all your needs.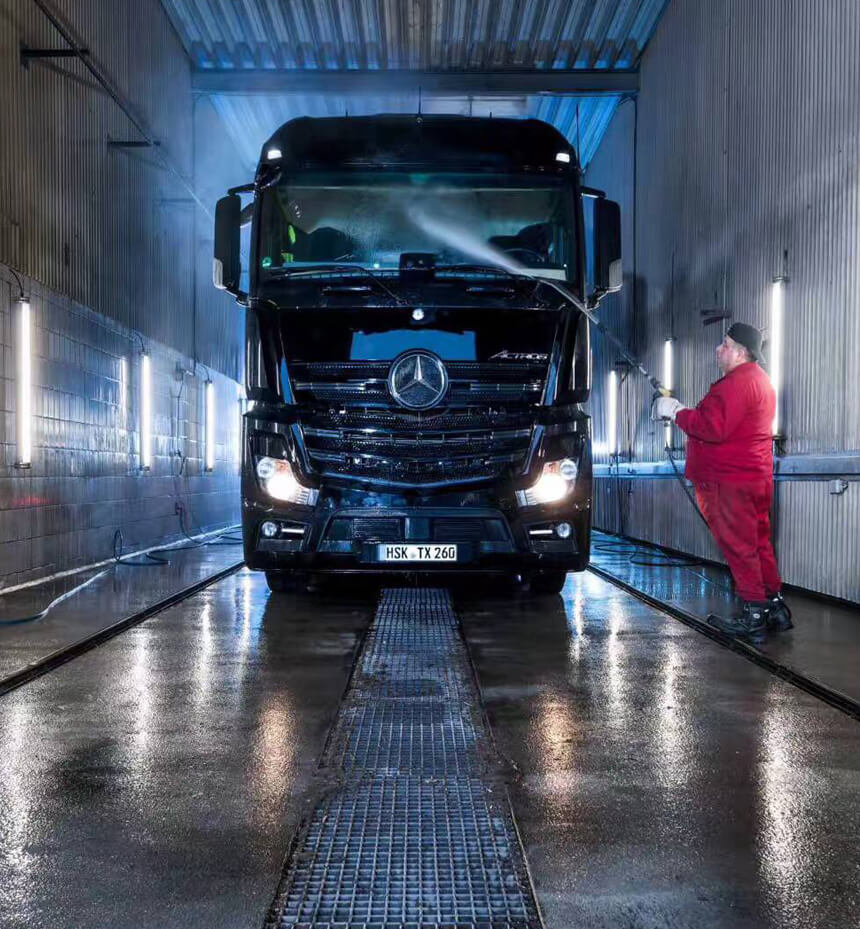 Features of Rancher IP69K LED Tri-proof Light For Car Wash Lighting
Rancher IP69K LED Tri-proof Light for Car Wash Lighting has the following features;
IP69K Waterproof, IK10 Protection
Full PMMA housing(Frosted & Transparent cover option) with S316 clips
No dark area, No sulfur seal, Anti-yellow, Non-craking
SMD2835 LED Light Source with Global Patent Protection
UL Class P certified flicker-free driver
ENEC-Certified Flicker Free Driver, THD<15%
High Efficacy, 130~160 lumens per watt (+/-5%)
L80B10 life space of 50,000 Hours (@ Ta = 25°C)
PMMA material – Anti-corrosion
Retrofit to 2*18W, 2*36W, 2*58W fluo fitting
5 Years Warranty
Full Solutions From Custom Car Wash Lighting Manufacturers
Quality Rancher IP69K LED Tri-proof Light For Car Wash Lighting
ShineLong has been in the wholesale LED business for a decade. We mainly focus on LED Tri-proof Lights, LED Panel Lights, and Industrial Lights. We also provide a perfect Light, Rancher IP69K LED Tri-proof Light for Car Wash Lighting.
This product is tough, durable, and weather-resistant. The IP69K rating of this Tri-Proof LED Light means you can use it in any condition, while the PC material with UV resistance and PMMA material with corrosion resistance make sure it lasts a long time.
You won't be disappointed with this product – it comes with plenty of features and has high efficacy of 130 ~ 160 lumen per watts and a 5-year warranty. This model also has the durability to provide quality lights for your car wash space.
Still not finding what you're looking for?
Contact our consultants for more available products.
Best In Car Wash Lighting Factory
ShineLong has been a pioneer in the LED lighting industry, providing highlight quality, long-lasting light for over 10 years. We're passionate about offering high-quality products with excellent customer service that's hard to beat. This is why we have top-notch quality control and a high-quality manufacturing process that ensures every product is well made.
We have a strong focus on quality and we inspect our products at every step of production for the highest standards. Our products will meet your expectations and you'll be satisfied with them. Our certifications include UL, ENEC, UKCA, SAA, DLC, and CE. RoHS certification assures that the product meets high safety standards before release.
We've created a tailored design for Rancher IP69K LED Tri-proof Lighting for your Car Wash Lighting. Call us today to order this quality product!
Customer-based Car Wash Lighting Design
ShineLong specializes in designing LED lighting for car wash stations. We know what you need and our experienced team will create a custom lighting system to meet your needs in the car washing space.
We'll help you find the perfect car wash lighting for your needs. With our options that are IP69K Tri-proof, designed to stand up against harsh weather, there's only one way to go!
We are committed to making your space brighter and improving its visibility. We do that by lowering the glare and reducing eye strain in low-light conditions, at a cost that is affordable for any business – just let us know what you need!
Why Choose ShineLong Gauls IP68 LED Tri-proof Light For Car Wash Lighting?
ShineLong provides certified products that are safe to use. They last longer than any other product on the market and are approved by various regulatory bodies
ShineLong is the best service and price for car wash lighting. The exceptional quality of Gauls IP68 LED Tri-proof Lights offers a super bright light for Car Wash and with 130~160 lumens per watt.
The Rancher IP69K LED Tri-proof Lights have a 50,000-hour lifespan which is ideal for car wash lighting. You won't regret purchasing these energy-saving lights that give your car wash space the professional look you need.
Car Wash Lighting Suppliers Since 2010
For over 10 years, ShineLong Lighting has provided high-quality products to customers. Customize your experience with our excellent customer service.
Our facility has enough space for 20,000 sq meters of space with 2 buildings, in which we have 20 lines to produce the Rancher IP69K LED Tri-proof Lighting. 10 SMT machines are also available to produce bulk amounts.
We understand it can be a hard choice to choose the perfect product for your area. That's why we have many options available and you can order whichever one suits your needs best with just one click!
Wholesale Car Wash Lighting
ShineLong is one of China's leading LED manufacturers and has a range of high-quality LED products for Car Wash stations. If you are considering an IP69K-rated, tri-proof light for your needs, then please take a look at our Rancher IP69K LED Tri-proof lights. Reviews of our company's products can help you decide that we are the right choice for you.
ShineLong is offering the best customer service. We provide high-quality products at affordable prices for all. For your convenience, we offer a wide selection of affordable products and make it easy for you to find what you need. We want to help you have a good shopping experience!
Buy Car Wash Lighting in Bulk
When you're looking for LEDs, you want to make sure they're not just bright enough, but also designed correctly. We offer several LEDs that would work in a range of different situations – from office lighting to Car Wash Lighting.
We have a variety of products that can help improve your Car Wash Lighting and save you money. ShineLong's Car Wash Lighting solutions are of high quality and affordable. With bulk deals, you can purchase the perfect LED lights for your station for a more reasonable price. The Rancher IP69K LED Tri-proof Lights are a great choice. Contact us to purchase these quality lights today!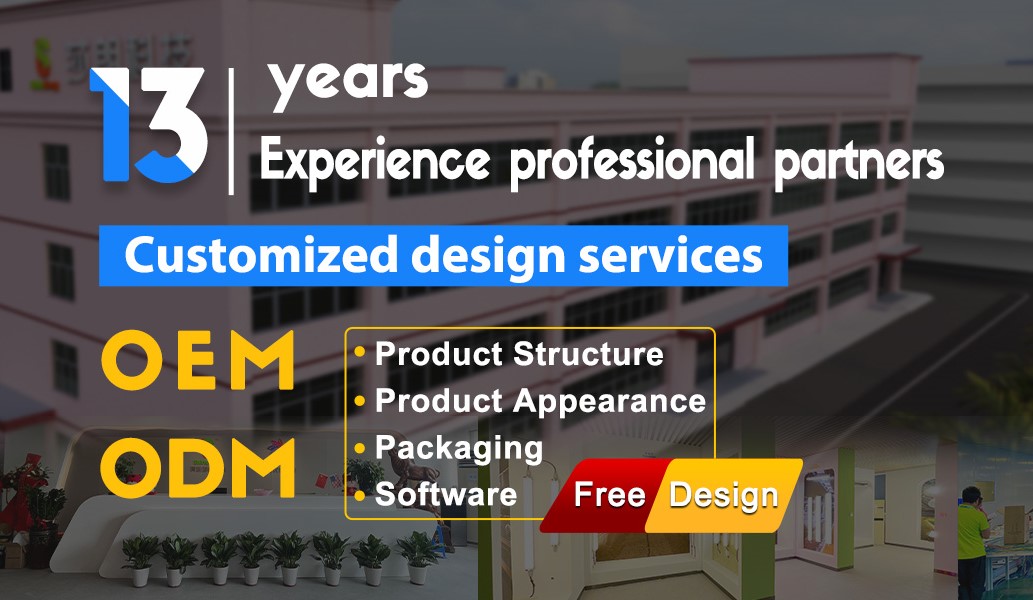 Need something helped in a short time? We've got a plan for you.
Thinking about the environment and you!