A workshop is an area with a wide range of capabilities. It can be used to repair goods or to manufacture new ones, and it can often be used for both purposes. Workshop lighting is a type of lighting that is intended to illuminate the entire workspace in a workshop. This type of lighting typically includes lights mounted on the ceiling and/or the walls. The best example is ShineLong's Parkade IP66 LED Tri-proof Light.
The right workshop lighting can make a big difference to your work. It's important to have the right amount of light, and the right type of light. A more energy-efficient Parkade IP66 LED Tri-proof Light will lower the risk of accidents in your shop and make the environment more comfortable.
At ShineLong, we offer the best quality Parkade IP66 LED Tri-proof Light for a workshop. Composed of high-quality Mitsubishi PC material with Aluminum PCB & Housing, this product will last for a long time without any need for maintenance. It generates high brightness, so it will be able to meet all your needs in a workshop without being too bright and glaring.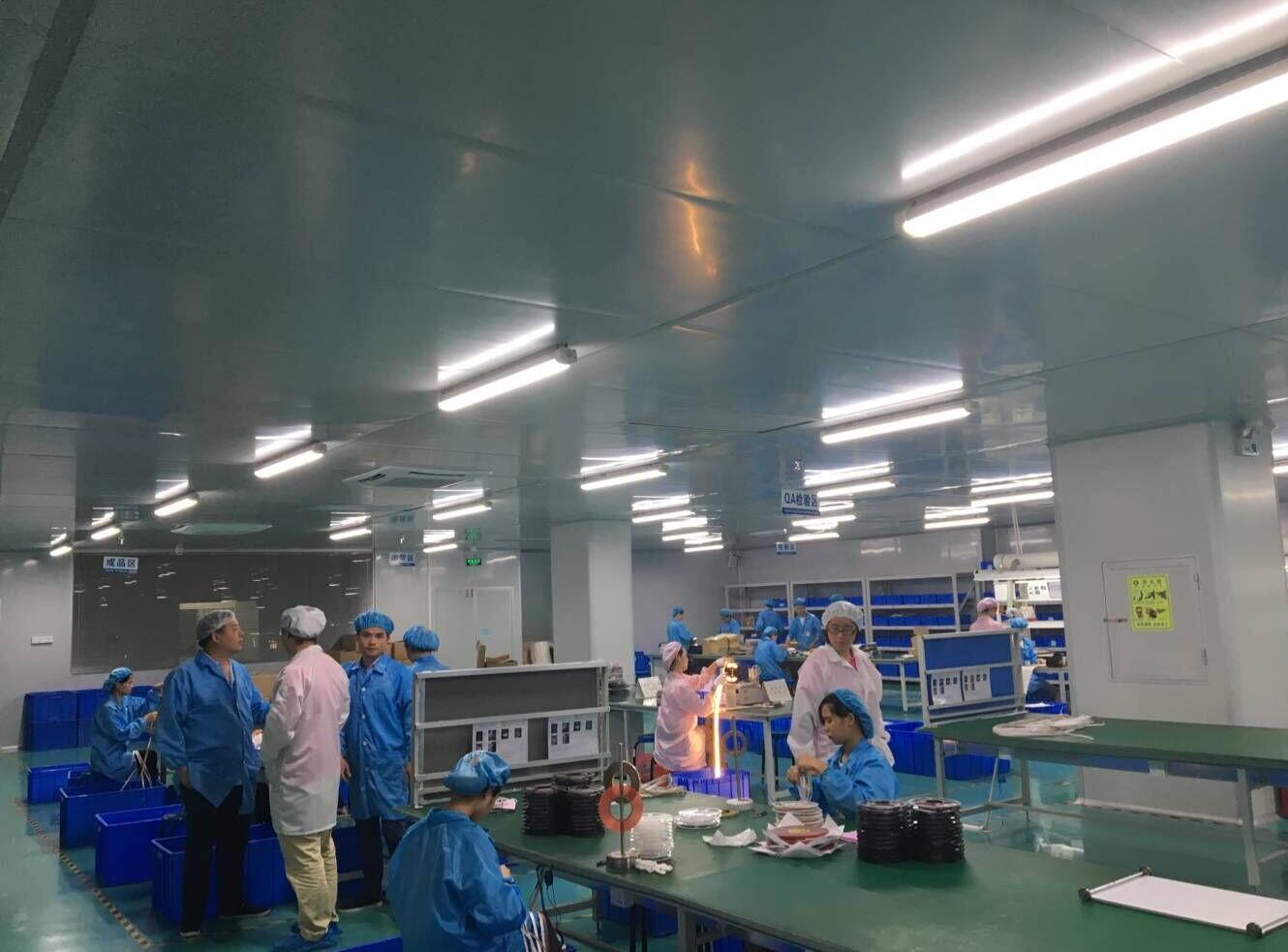 Features of Parkade IP66 LED Tri-proof Light For Workshop Lighting
Parkade IP66 LED Tri-proof Light for workshop lighting has the following features;
IP66 Waterproof, IK10 Protection, 94V0 materials
Unique design, Mitsubishi PC material with Aluminum PCB & Housing
SMD2835 LED Light Source with Global Patent Protection
ENEC-Certified Flicker Free Driver, THD<15%
UL Class P certified flicker-free driver
High Efficacy, 130~160 lumens per watt (+/-5%)
L80B10 life span of 50,000 Hours (@ Ta = 25°C)
No Dark Areas, No Sulfur Seal, No Yellowing, No Cracking
Dimmable / Motion Sensor / Emergency Options Available
Power Options: Sides, Back, Cable Mount, or Plug & Play
Full Solutions From Custom Workshop Lighting Manufacturers
There's never been a better time to invest in your parking garage lighting needs than now. Instead of spending on expensive fixtures, installation costs are minimal. And there's no need for battery replacements due to our highly efficient LED lights (which last 15 times longer than traditional incandescent lights). The entire garage is lit with a mix of modern LED fixtures and traditional incandescent LED lights. All custom-made to accommodate the schedule, range of light levels, and individual preferences that each customer will have!
Quality Parkade IP66 LED Tri-proof Light For Workshop Lighting
One of the best-LED manufacturers in China, ShineLong is well known for its energy-saving and environmental protection. We manufacture high-quality Parkade IP66 LED Tri-proof Light for workshop lighting at a competitive price.
This high-quality product has a waterproof, dust-proof, and shock-proof IP66 rating. It has high efficacy of 130~160 lumens per watt (+/-5%). It is designed with no dark zones or sulfur seals or cracks.
Having these features and a 5-year warranty for its durability, it's easy to see why ShineLong's Parkade IP66 LED Tri-proof Light is considered a high-quality product available in the market.
Best In Workshop Lighting Factory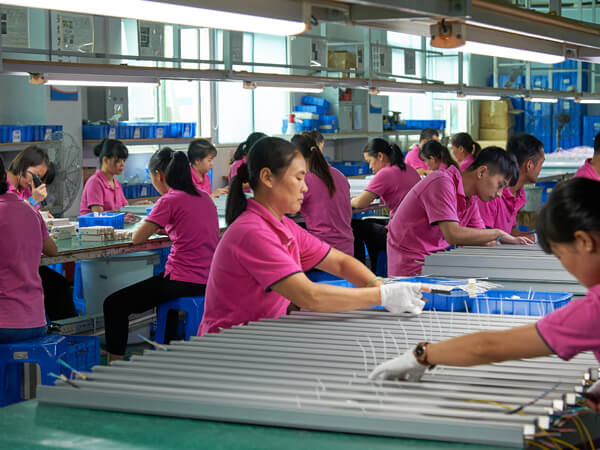 ShineLong has been a factory of LED products for more than 10 years and we will be here to support you. We are the best workshop lighting supplier with competitive prices and an awesome reputation. We have a deep, rigorous research and development plan that ensures superior quality products.
We take great pride in the manufacturing process, which ensures top-notch quality. Products from our company have various safety and quality certifications from top authorities like UL, DLC, TUV-GS, UKCA, SAA, ERP, CE, and RoHs.
ShineLong specializes in customizing workshops to meet your specific requirements. Get in touch today for more information!
Still not finding what you're looking for?
Contact our consultants for more available products.
Customer-based Workshop Lighting Design
ShineLong is the best choice for you when it comes to customer-based workshop lighting design. We have experience in retail lighting design and know all the important factors to make your workshop the best!
Our customer-centered workshop lighting design can help make your workshop a comfortable and soothing place for your employees. We can help you find lighting options that work perfectly with your needs and your budget. Just give us a call today.
Why Choose ShineLong Parkade IP66 LED Tri-proof Light For Workshop Lighting?
Designed to be used in workshops, the Parkade IP66 LED Tri-proof Light is an energy-efficient and robust light that has an IP66 protection rating, meaning it's safe from dust and water.  This product provides not only a long-lasting solution but also one that can be used in any environment and with energy efficiency.
ShineLong is the safest, the most trusted choice in the world. It's certified by several regulatory authorities and offers unparalleled quality that'll last for a long time. We provide the best service and prices for work lights and workshop products. Shop with us today!
Workshop Lighting Suppliers Since 2010
ShineLong Lighting is one of the premier workshop lighting suppliers in China. We have been operating for over a decade, so you can trust our products and service.
ShineLong has 20,000 sq meters of space and 2 buildings. We have 20 assembly lines with 10 SMT machines, which allow us to produce LED panels in bulk with few human interventions.
We offer a wide range of superior quality LED lights to meet your needs for residential, commercial, and industrial applications. The perfect option for you can be found in our selection of contemporary designs. All it takes is a click to find out more about each one.
Wholesale Workshop Lighting
ShineLong is one of the leading wholesale manufacturers in China that provide LED lighting solutions, including LED tubes and panels. You can be guaranteed quality, competitive pricing, and innovative products when you purchase our goods.
ShineLong was founded by industry experts who have a history of long-term commitments. With our best service, we strive to be your first choice for sourcing products and services. We offer a range of products, all at wholesale prices. We aim to make it as easy as possible for you; why not give us a call today?
Buy Workshop Lighting in Bulk
ShineLong is a reliable light manufacturer and supplier that have been in the business for over 10 years. Our wide variety of LED lights can be customized to your needs at affordable prices. We offer a large inventory of workshop lighting in bulk for both residential and commercial lighting purposes.
At ShineLong, our high-quality workshop lights are easy to buy and a great value and available in a bulk purchase. You can find the perfect light, low-priced and of great quality. Parkade IP66 LED Tri-proof Lights is an excellent option for your workshop.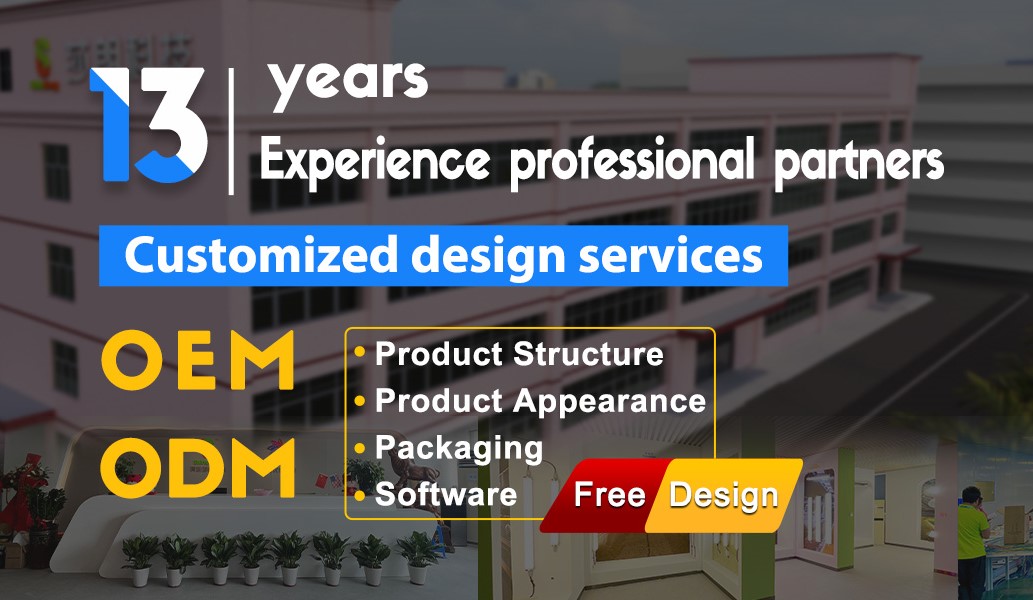 Need something helped in a short time? We've got a plan for you.
Thinking about the environment and you!