R&D Service – Improving on current solutions and conceptualizing future uses
LED lights are a great alternative to traditional incandescent or fluorescent lights because they are more efficient and durable. These lights have been around for a long time, but they only recently became mainstream in the lighting industry. LED lights are an affordable and more energy-efficient alternative to traditional incandescent or fluorescent light bulbs. They also last way longer than conventional light bulbs, so you don't need to replace them often.
The world of LED lighting is changing. It's a new era for the industry and an exciting time for manufacturers, distributors, and retailers alike. The LED lights are getting more durable and efficient in terms of energy consumption. LED lights' price has decreased steadily over the past few years, making them an affordable option for most homeowners.
ShineLong is a leading manufacturer of LED tri-proof lights. We are committed to producing high-quality and energy-saving products and have provided customers with excellent service for over 10 years.
In the past decade, LED technology has developed rapidly. The development of new applications for LEDs has also emerged. ShineLong is always at the forefront of these developments. We have been working hard to ensure that our products meet the needs of our customers in this ever-changing world.
ShineLong Research and Development (R&D Service): Monitoring Changes from a Medium to Long-Term Perspective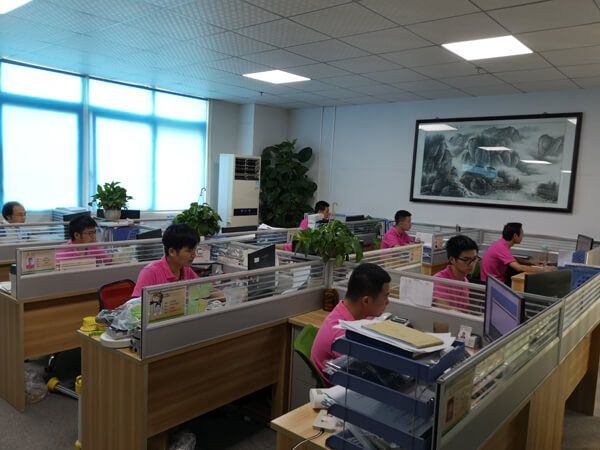 In the past, R&D Service was focused on short-term goals and what would be relevant shortly. However, this has changed as companies are now focusing on long-term goals. The shift in focus has become more apparent with the rise of Artificial Intelligence and Machine Learning.
As we move into a new era of technology, it is vital to keep an eye on what is happening in this space to ensure that we are not left behind.
We have an effective research and development system to ensure the rapid development of LED Tri-proof Lights, LED Panel Lights, LED Tubes, LED Linear Light, Customized Lights, and Industrial Lighting.
Our R&D team researches global developments in the LED light industry and adapts those findings to our clients' go-to-market strategy.
Our R&D has allowed us to expand our manufacturing technologies and collaborate closely with R&D as one team on developing popular LED lights. Furthermore, by sharing information about our discoveries and cross-referencing new achievements, our R&D process has become more efficient and effective.
ShineLong: Our Competences
We have the expertise and experience to cover all parts of the development cycle.
ShineLong is a professional manufacturer of LED lights. We have been committed to providing customers with high-quality, energy-saving, environmentally friendly products.
We have been engaged in the research and development of LED lighting for over 10 years. We are now one of the leading manufacturers with technical strength and total production capacity in China.
The company has provided high-quality products at competitive prices because of its state-of-the-art facilities and strong technical teams. The company's core competence is in manufacturing and developing LED Tri-proof lights suitable for different environments such as factories, mines, tunnels, construction sites, etc. 
In-depth reports on the industry and market are available
ShineLong provides in-depth info on the industry and demand for their customers. These reports give information on trends in the industry, key players, and market size. It also helps customers stay updated with their competitors, measure their performance, and make informed decisions.
This report aims to provide readers with a comprehensive overview of the global LED lighting market. It includes data on:
Critical trends in the global LED lighting industry
Key players in the global LED lighting market
Total addressable market size for global LED lighting
ShineLong provides a high level of competence when working with customer challenges. We have the knowledge, skills, and experience to help you with all of your lighting needs. We are studying the client's target market, suggesting procurement of LED lights, and customizing LED lights according to their need.
Complete Technology Support for Your Business
Our engineers specialize in understanding our client's needs, and we are focused on turning out optimal LED Lights for the customer. We provide complete technical support for your business, including planning, design, installation, maintenance, and operation. We are experienced in designing and installing LED lighting systems for retail stores, warehouses, and offices. Our goal is to ensure that you don't have any downtime or other problems with your business because of their products.
We specialize in designing and manufacturing LED Tri-proof Lights, LED Panel Lights, LED Tubes, LED Linear lights, Customized Lights, and Industrial Lighting. We also provide our customers with the best services possible. We offer one-stop shopping for our customers' needs, including product development and design, OEM services, and after-sales service.
ShineLong: Our R&D Service Goals
ShineLong is a company that specializes in high-quality lighting. We have a wide range of products for different types of needs. We are always looking to improve our products, so we are currently focusing on research and development. We are trying to find new ways to improve our products, more efficient and more cost-effective.
One of the goals of ShineLong's research and development team is to find new ways to produce LED lights that are not only brighter but also more environmentally friendly. These LED lights use less energy while having the same amount of light as traditional bulbs, which would lower consumers' costs.
Another goal we have set out is developing LED lighting as a durable and efficient alternative to traditional light bulbs. We offer about 5 years of warranty on each LED light product.
We are the leading LED fixture manufacturer. Our products perform nicely and give you an elegant design to look at. We have managed to maintain this balance and offer you our best service. The research and development section has extensively researched the quality of LED lights. Our products are of high quality and low cost, making them an environmentally friendly option for consumers.
A great combination of functionality, color, and material makes our advanced solutions for clients' needs. Our LED lights include IP66 Waterproof, IK10 Protection, Unique Design, Mitsubishi PC Cover with Aluminum PCB & Housing, which is essential to strengthening our competence.
One of the most important factors when looking for light fixtures is efficiency. As we are sure, you're aware, finding lighting that uses a few watts of power is vital without creating excessive heat and generating maximum light. Our LED lights are designed to do this.
ShineLong offers a wide range of fixtures for different purposes and needs. These include LED panels, LED tubes, and LED lamps. Our products are used in many other industries. Our LED technology is a new development in the lighting industry. It can produce light at a low cost and low power requirement. These are perfect for places that need to save on energy.
You want lighting that will last a long time to get a good value, don't you? If used for 12 hours a day, ShineLong Tri-Proof lights can last 25 years without any problems.
We are so confident about our LED lighting. That's because decades of R&D have created fixtures that give you up to 100,000 hours of quality, low-maintenance lighting. Very few brands can match up to these lifespans.
We offer unrivaled durability. We ensure that our lights are made from the best materials and are designed to last a long time. Our company's products are available in many industries – construction, mining, marine, automotive, and off-grid homes. We also offer customized solutions to meet the specific needs of customers.
Cost-Effective Lighting Solutions
ShineLong can offer a wide range of LEDs with different specifications and power ratings. Our company provides the best quality products at competitive prices for customers worldwide.
We aim to provide customers with high-quality products at the best prices possible. Our team of professionals is constantly striving to deliver the latest and most innovative products to provide customers with the best value for their money.
Our fixtures will save you money on so many levels. You'll have low maintenance and replacement needs, less energy per light produced, and low operational costs.
ShineLong is a leading company specializing in manufacturing high-end LED lights. We have been committed to developing, developing, and manufacturing LED lights for more than ten years. We have a complete R&D Service system with top-level engineers, technicians, designers, and experienced production personnel. With our strong R&D team, we can provide customers with innovative products that meet their needs by combining the latest technology worldwide.
Thinking about the environment and you!