Top 10 LED Linear Lights Manufacturers in Australia
Get this:
More and more people are using LED light technology nowadays. And this means that other forms of traditional lighting are slowly losing relevance.
Now:
If you haven't jumped on the LED bandwagon, what's stopping you? What are you waiting for?
Because LED lights are energy-efficient and sustainable. They also save energy and are safe for the environment.
Anyway:
LED Linear Lights are among the best fixtures available today. They are highly applicable, work great, and are aesthetically appealing.
If you've been looking for a reliable LED Linear lighting source in Australia, here are a few companies you can trust.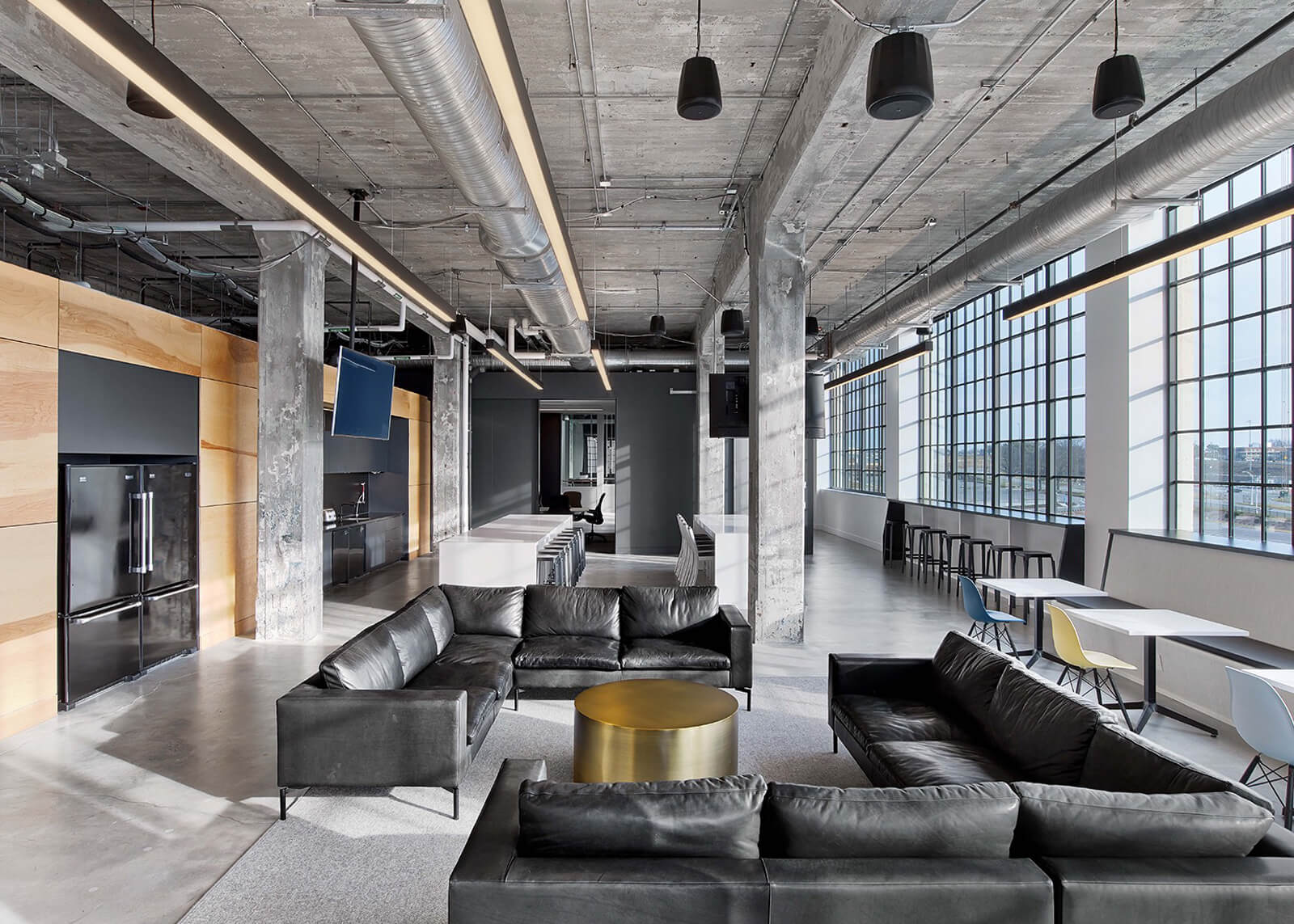 Source: https://decrolux.com.au/
Location: Australia
Year Founded: 1993
Company Type: Manufacturer
Key Products: LED Linear Lights
Decrolux is a company with over 25 years of experience in the lighting industry. It constantly introduces new ideas and services to its customers. Decrolux specializes in LED lighting for premium architecture and industrial spaces. Its manufacturing facilities are in Asia and Europe. However, it follows Australia's quality and design standards.
This company has a customer care team that communicates directly with the client. Because of this, you will always get solutions that fit your exact needs. Its products are innovative and refreshing. The design, finish, and technology Decrolux uses, are what make its products unique. 
This brand works hand in hand with architects, interior designers, and engineers; to improve the value, quality, and variety of its products. Decrolux values its customers. This ensures this company's projects successful for it and its customers.

Source: https://tovolighting.com.au/
Location: Australia
Year Founded: 1972
Company Type: Manufacturer
Key Products: LED Linear Lights
TOVO lighting is a medium-sized company located in Sydney, Australia. This brand is known for inventing the obvious. It is the first lighting company in Australia to produce high-grade stainless steel products. Moreover, it makes simple and flexible, yet obvious products.
Examples of its products are minimalist kitchen lights, LED linear lights, and downlights. TOVO's most famous products are the Skyline Horizon and the Click spot downlight system. Its products are perfect for interior spaces like kitchens and bathrooms.
Also, this company offers a 3-5 year warranty for its products. However, there are terms and conditions explaining which malfunctions/defects TOVO's warranty covers. This company takes care of its customers' needs and ensures they leave satisfied.
Location: China
Year Founded: 2010
Company Type: Manufacturer
Key Products: LED Linear Lights
ShineLong is one of the best LED manufacturers in the market. It's located in China but exports to all parts of the world including Australia. ShineLong mainly manufactures industrial and commercial LED solutions. Some of the products it manufactures include LED panel lights, LED tube lights, LED linear lights, and Tri-Proof lights.
All its products are of high quality, very efficient and reliable. This company performs quality and performance checks throughout the manufacturing process. To ensure that every customer gets products that are close to perfect. More so, their customer care team is always committed to ensuring every customer is satisfied. They are kind, polite, knowledgeable, and helpful.
Furthermore, ShineLong's goal of improving customer experience is solidified with perks and incentives; including quality control, supplying appointments, and logistic solutions. In fact, it has an in-house and well-staffed quality control lab. This company will give you the best LED lighting solutions for your project.

Source: https://www.sal.net.au/
Location: Australia
Year Founded: 1998
Company Type: Manufacturer
Key Products: LED Linear Lights
SAL is a company that is passionate about making smarter lighting choices. Just like its slogan, it is committed to lighting a smarter future. It also has a commitment to customer service and offers innovative lighting technology. 
SAL measures its success with customer satisfaction. Therefore, it is always finding ways to enhance its customers' lighting experience. Also, the company's general focus is on product quality and compliance. All its products are in line with Australia's safety and EMC electrical standards.  
This brand deals with interior lighting, exterior lighting, and smart home controls. Some of its products include LED downlights, LED lamps, and LED strips. Also, it offers long warranties; just in case its products fail to meet a customer's performance expectations. If you want a company with innovative lighting solutions and a listening ear, SAL is a good option. 
Efficient Lighting Systems

Source: https://elslighting.com.au/
Location: Australia
Year Founded: 1990
Company Type: Manufacturer
Key Products: LED Linear Lights
ELS is a company that manufactures LED lighting solutions. Its solutions depict quality, design, and customization like nothing else. Despite the globalization going on, ELS has managed to stay 100% Australian. It is very specific about the materials it uses to make its luminaires. 
This company manufactures its products in-house. This ensures that the products are of the best quality. Also, it ensures its products follow the industry's sustainability standards. Sometimes, it benchmarks with other countries to improve its product range and quality.
Some of its products include downlights, pendants, panel lights, and LED linear lights. It also makes ceiling lights, weatherproof lights, floodlights, and track spots. ELS recently launched new products imbued with modernity and style. It is constantly developing new products and improving its current ones. This company is definitely worth your coins.
Source: https://xerolighting.com/
Location: Australia
Year Founded: 2017
Company Type: Manufacturer
Key Products: LED Linear Lights
Xero is a manufacturer, designer, and distributor of linear lighting systems. It mainly focuses on the design of LED linear lighting solutions. It has created a range of linear lighting products that are superior to others in the market. Its vision is to produce quality bespoke solutions of international standards.
This company's mission, on the other hand, is to be the leading LED manufacturer in Australia. It operates in Australia, New Zealand, the UK, Europe, the USA, and Canada. Moreover, Xero employs up to 50 people in Australia and up to 100 around the world.
Its manufacturing facilities are in Australia, the USA, and Malaysia. This enables this company to offer its lighting sol

Source: https://contessalighting.com.au/
Location: Australia
Year Founded: 1946
Company Type: Manufacturer
Key Products: LED Linear Lights
Contessa Lighting is a family-owned business that started in 1946. It is a leading designer and manufacturer of custom-made decorative lighting. Its products are convenient for hospitality, commercial, and residential spaces. 
Contessa supplies quality lighting fixtures for the Australian and international markets. It uses quality raw materials from reputable brands. Thus, its products are always of high quality. Also, it works with architects and sellers across New Zealand. These partnerships help Contessa to create innovative and unique solutions. 
With Contessa's customization option, customers can get products uniquely designed for their projects. All its products come with a 3-year warranty which can be extended if required. This company places a lot of importance on its customers' needs. Therefore, you are guaranteed satisfaction.

Source: https://visionlighting.net/
Location: Australia
Year Founded: 2006
Company Type: Manufacturer
Key Products: LED Linear Lights
Vision Lighting specializes in the design and supply of project lighting. It was established more than 10 years ago. It has offices in New South Wales, Queensland, and Victoria. This company mainly serves the east coast of Australia. It works with partners worldwide to provide a wide range of lighting products in the market.
Vision Lighting has high-quality products and exceptional customer care. These are what make their products worth your consideration and money. The company strives for customer satisfaction regardless of the type or size of a project. Part of its customer care perks includes after-sale follow-up and support which ensure customer satisfaction.
Its personnel has the expertise to help you purchase the right solutions for your project. Some of its other products are downlights, exit, and emergency lights, floodlights, and linear lighting systems.

Source: https://www.coolon.com.au/
Location: Australia
Year Founded: 2001
Company Type: Manufacturer
Key Products: LED Linear Lights
Coolon is a company that has been in the industry for over two decades. It makes reliable and high-quality LED lighting solutions. Their products are convenient for general and decorative lighting. This company is Australian-owned and operated to meet international standards.
Coolon works closely with buyers to come up with project-perfect results. Also, it works with engineers, designers, and software developers to push the boundaries of LED technology. The company's products are convenient for industrial lighting and architectural lighting.
Examples include tunnel lighting, floodlight, and linear lights. Also, Coolon can customize products to suit individual requirements. It has received recognition and awards from industry peers – proof that it makes reliable and efficient solutions.
Source: https://superlight.com.au/
Location: Australia
Year Founded: 2007
Company Type: Manufacturer
Key Products: LED Linear Lights
Superlight began in 2007 as an LED lights manufacturing company in Australia. It offers the widest range of LED products. In fact, it completes over 1000 projects per year across all states. This company always partners with customers to deliver high-quality, efficient, and reliable LED products.
Their products are mainly used in hospitals, commercial spaces, residential spaces, and offices. Superlight offers customization. It has a team that offers support from the beginning to the end. That is, from the quotation to installation.
Basically, their team takes your vision and turns it into reality. Superlight is also affordable. With this company, you don't have to compromise on quality to get affordable prices.
Now:
With this list, finding a suitable LED Linear light manufacturer in Australia will be a walk in the park. Each company has been carefully vetted.
So:
Depending on what you want for your project, one of these companies will be perfect for you. If you decide to work with any of them, you will not be disappointed.
But:
If you are looking for the best deals, quality, convenience, comprehensive customer service, and more, Contact Us Today.
ShineLong LED has everything you need.
If you're looking for more LED linear lights manufacturers, check out the following articles:
Thinking about the environment and you!