Top 10 LED Linear Lights Manufacturers in South Africa
Get this:
LED Linear lights are always the best combination of style and performance; whether you see them in a supermarket, exhibition room, museum, or your favorite library.
And:
With a lot of people switching to LEDs, a lot of low-quality products have been flooding the market.
Obviously, you don't want to spend your hard-earned money on something that doesn't offer you value for your investment.
Right?
If so, it's important to make sure you buy from the right manufacturer; especially, if it's a bulk order.
That said:
Here's a list of the top 10 companies in South Africa that offer the best LED Linear lights.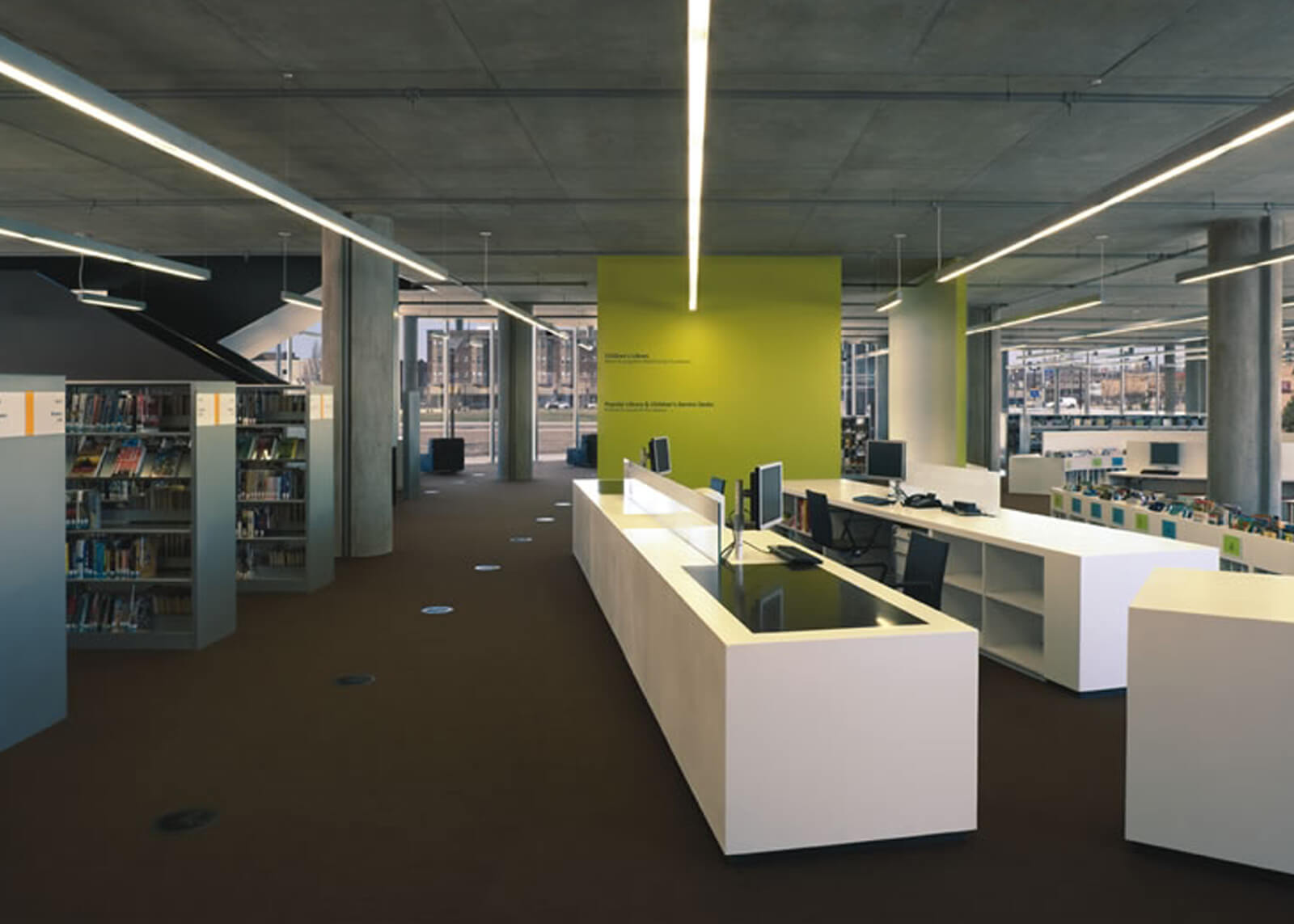 Source: https://brightstarlighting.co.za/
Location: South Africa
Year Founded: 1995
Company Type: Manufacturer, Wholesaler
Key Products: LED Linear Lights
Bright Star lighting is a manufacturer and wholesaler of LED lighting solutions. It was founded in 1995 in Cape Town, South Africa. Additionally, this company has a branch in Johannesburg. Over the years, Bright Star has managed to create a wide range of domestic lighting solutions that help solve current problems.
Some of its products include LED Linear lights, LED strip lights, Pendants, and spotlights. There's a lot to love about this company. For starters, it strives to give customers the best possible services. Also, Bright Star ensures its products are of high quality without unnecessarily over-pricing them.
The company supplies its LED lights to both local and international markets. Thus, this brand ensures its products are in line with both local and international trends. Furthermore, Bright Star always provides an innovative and practical product range for all kinds of applications.

Source: https://www.pioledlighting.co.za/
Location: South Africa
Year Founded: 2008
Company Type: Manufacturer
Key Products: LED Linear Lights
PioLED lighting has been a leader in the LED industry since its start in 2008. It's located in Durban, South Africa. This company has always been on a mission to become the most trusted LED manufacturer in S.A. It plans to achieve this through exemplary service and offering high-quality products.
PioLED's lighting solutions are most convenient for the South African market. These products are made to provide brighter and more efficient solutions. In brief, the company manufactures LED ceiling lights, LED bulbs, LED linear lights, LED rope lights, and more. 
Moreover, PioLED strives to be at par with the growing trends and modern lighting needs. That's why its products are always evolving and improving. This is what has helped them gain a reputation of being an innovative leader in the industry.
Location: China
Year Founded: 2010
Company Type: Manufacturer
Key Products: LED Linear Lights
ShineLong is a reputable, dependable, reliable, and trustworthy lighting manufacturer. The company was founded in 2010 in Shenzhen, China. And has evolved into one of the world's leading suppliers of quality LED fixtures. ShineLong is a service provider, market leader, and innovator. It has a massive manufacturing facility with over 200 staff members and 20 active production lines.
Despite not being a South African company, ShineLong is amongst the best owing to the affordability, convenience, and fast manufacturing it offers. With over 2000 individual LED light fixtures produced at its factory each day, meeting demand promptly is the company's specialty. Plus, it exports its products to every part of the world at very competitive prices.
Also, ShineLong makes products that are efficient, high quality, and durable. It is your ideal option if you want your LED lights customized. Furthermore, its products are certified and compliant with international laws and standards. In summary, the company's main products include LED panel lights, tube lights, linear lights, and tri-proof lights. With ShineLong, you get LED solutions that suit your project needs.

Source: https://ledrsa.co.za/
Location: South Africa
Year Founded: 2011
Company Type: Manufacturer
Key Products: LED Linear Lights
GL lighting is an LED company based in Johannesburg, South Africa. It started off as a home-based manufacturer of LED tube lights. But, through innovative research and development, it has earned its seat among the leading LED manufacturers and suppliers in S.A.
In brief, GL manufactures and supplies lighting solutions for residential, commercial, and industrial markets. The company uses state-of-the-art equipment and has a robust manufacturing line capable of placing up to 50 000 LED components in an hour. Moreover, GL Lighting offers a wide range of high-quality and affordable LED luminaires.  
In a nutshell, this company manufactures LED tube lights, track lights, and linear lights among others. It consistently provides new and innovative LED lighting solutions. Thus, GL customers enjoy reliable, efficient, and up-to-date solutions to their everyday lighting problems.
Source: https://www.hi-techlighting.co.za/
Location: South Africa
Year Founded: 1990
Company Type: Manufacturer
Key Products: LED Linear Lights
Hi-tech Lighting began in 1990 as a family-owned business in Pretoria East. But, over the years, it grew and moved to Motor City. This company manufactures, designs, and installs LED lighting solutions. In fact, in Motor City, Hi-Tech has a showroom displaying its products.
Some of these products include LED pendants, decorative bulbs, downlights, spotlights, and linear lights. Its light fixtures cater to any project, big or small. Even better, the new showroom has perfect displays to make the selection of products easier.
And that's not all. Hi-Tech always strives to provide high-quality lighting and good customer care services. The company offers imported and locally made products in all ranges. It also provides custom-made solutions for buyers with specific requirements. And, if you are lucky enough, you can enjoy up to 7% in discounts on your purchase.

Source: https://www.synerji.co.za/
Location: South Africa
Year Founded:
Company Type: Wholesaler
Key Products: LED Linear Lights
Synerji Electrical is a member of Electrobase – a group of independent, South African wholesalers of electrical equipment. With the combined ages of all members, Electrobase offers many years of knowledge and experience in the industry.  
Anyway, as a wholesaler, Synergy's product range is vast. It supplies fixtures made for the South African market. The company always helps its customers to create spaces they can be proud of. Moreover, its products are mainly used for general lighting. But, they are also convenient for security, decoration, ambiance, and warehouse lighting.
Having been in the industry for so long, Synergy has a reputation for sourcing the best quality and most durable LED fixtures. With them, you get industrial lamps, downlights, LED floodlights, emergency lighting, and many others.

Source: http://www.lightingpros.co.za/
Location: South Africa
Year Founded: 1989
Company Type: Supplier
Key Products: LED Linear Lights
Lighting Pro'sis a company that designs and supplies LED lighting products. It offers complete and smart LED lighting solutions. This company has more than three decades of experience in the industry. It supplies innovative and efficient solutions for commercial, residential, and industrial spaces. Its products include lighting controls, LED streetlights, and even solar lighting.
First, Lighting Pro's provides quality products at competitive prices. Also, it is passionate about technology and innovation. Therefore, the company constantly updates its lighting fixtures and controls to meet new needs and demands. One thing to love about Lighting Pro's is its undying dedication to keeping its customers happy. That's why it considers them friends and business partners. And this dynamic has kept customers loyal and attracted new ones. 
Lighting Pro's usually works with different manufactures to improve product variety. Additionally, it offers personalized services to customers. The company also walks customers through every step of the process – from planning to delivery. And that service ensures 100% customer satisfaction.

Source: https://mezlighting.co.za/
Location: South Africa
Year Founded: 2012
Company Type: Supplier
Key Products: LED Linear Lights
Mesmerize Lighting is a company that imports high-quality LED lighting solutions into S.A. It then distributes them to wholesalers in different cities. In summary, the company began in Port Elizabeth, South Africa. And despite starting small, it has grown into an exclusive LED lights importer.
Mesmerize has always been committed to providing personalized customer care services. In fact, it offers after-sale services to ensure buyers are fully satisfied with their purchases. Moreover, This Company has done extensive research on LED products to provide solutions that save up to 90% of energy. 
And that's not all. Mesmerize's success story is closely linked to collaborations. Meaning, it works with manufacturers, industry experts, and buyers to come up with better, more innovative lighting solutions. Generally, the company's lineup includes LED downlights, track lights, spotlights, and ceiling lights.

Source: http://solarcentrix.co.za/
Location: South Africa
Year Founded: 2011
Company Type: Manufacturer
Key Products: LED Linear Lights
Solar Centrix, as its name suggests, is a solar-based company. Its location is Fourways, South Africa with over 10 years of experience. This brand strives to provide the best lighting products in the local and international markets. However, its focus is more on the local market.
Before picking products, Solar Centrix always researches, tests, then handpicks the best ones for its customers. This company has worked with premium brands like SMA, Sunpower, and NARADA. And although it is primarily a solar company, it has its own in-house, branded, LED light range. These LED products are convenient for residential, industrial, and commercial spaces. 
Solar Centrix often ensures it is at the forefront of LED technology innovation and development. Apart from that, this company also offers energy auditing and consultation services. It has an experienced team that will help you pick the right LED products for your project.

Source: https://superlume.co.za/
Location: South Africa
Year Founded: 2003
Company Type: Supplier
Key Products: LED Linear Lights
Superlume is an importer of quality LED luminaires. It is a subsidiary of the Magnitech Group of Companies. This brand came to be in 2003 and has its head offices in Johannesburg and 4 branches spread across South Africa. Its vision is to be the leading supplier of LED lighting solutions in S.A.
Note, Superlume strives to supply innovative products. Thus, it ensures the products are in line with emerging trends in the LED industry. Moreover, the company provides high-quality and efficient lighting solutions; including LED floodlights, indoor & outdoor lighting, spheres, lamps, and industrial lighting.
Plus, despite a majority of its products being imports, Superlume always ensures that at least 10% of its inventory is locally manufactured. This company also offers friendly customer care services and comprehensive after-sales services.
See?
The key to getting quality LED Linear light is to get a reputable and trustworthy manufacturer and/or supplier. And the list above takes you through 10 of your best options you have when shopping for LEDs in South Africa.
But:
Just in case, you want to avoid the hassle of vetting each one to get an ideal partner, Give Us a Try. Why?
Well, ShineLong is all about you. We want to help turn your dream project into reality with high-quality, reliable, and cost-efficient lighting solutions. And at very competitive rates.
We've got plenty of offers and perks waiting for you.  
Thinking about the environment and you!