Top 10 LED Panel Lights Manufacturer in The UAE
You might be wondering:
Where can I find a credible, trustworthy, reliable, and Competitive LED panel lighting manufacturer? 
Well:
In this new age, technology is sweeping across all fields of our lives and influencing our daily routines and livelihoods in general.
And LED lighting has become the ideal option for any business or household.
Why?
Because it is a cost-effective solution for saving energy and money. It also does not require a lot of maintenance or frequent replacements compared to traditional alternatives.
With that being said:
It can be quite the task of picking a manufacturer that suits your requirements. However, you are in luck.
The list below contains 10 of the best LED panel light manufacturers you can find in the UAE. So, let's get to it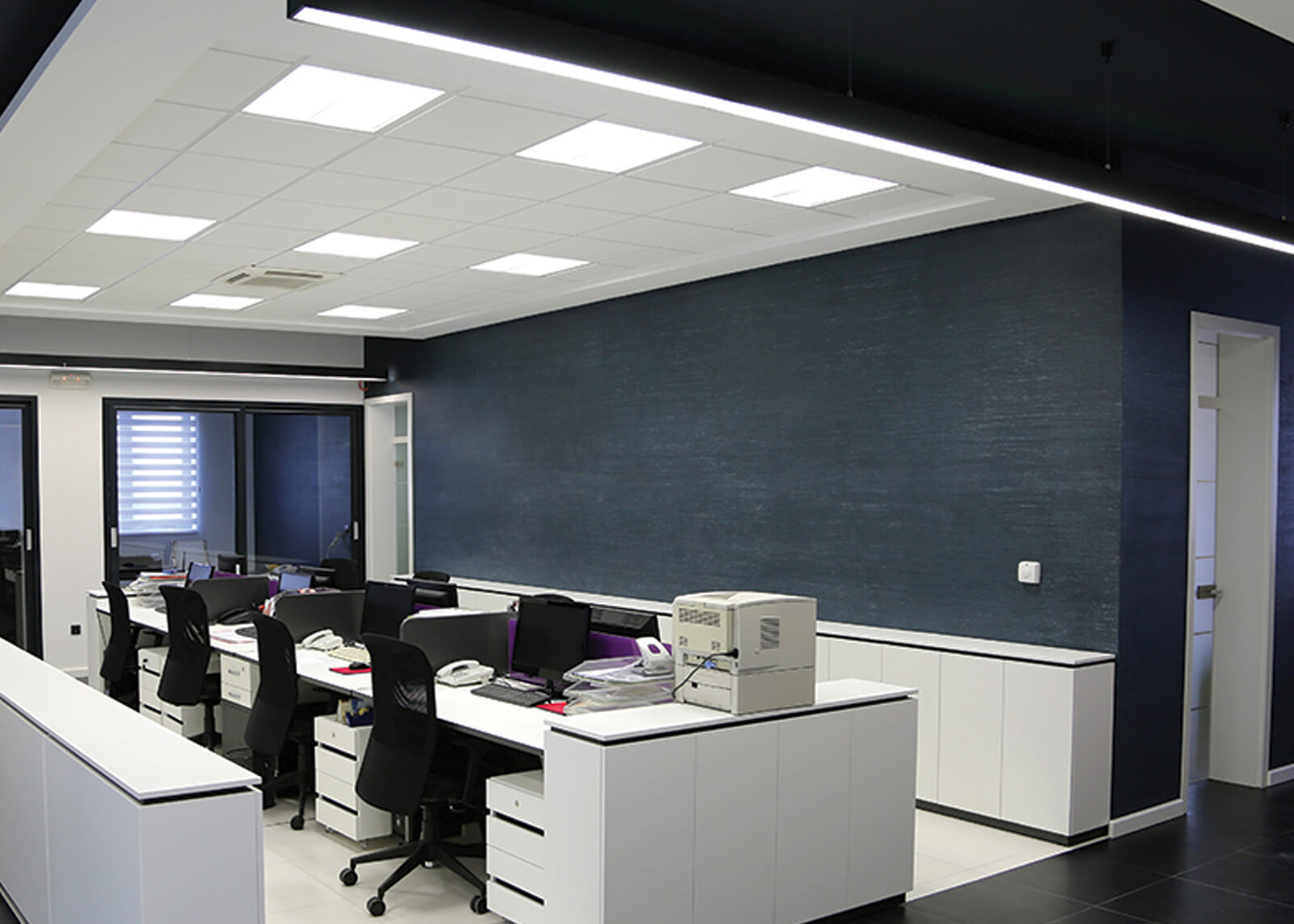 Source: https://almani.ae/
Location: Dubai, UAE
Year Founded: 2015
Company Type: Manufacturer
Key Products: LED Panel Lights
The Almani Lighting Company designs, supplies, and installs some of the finest quality LED lights in the UAE. Through its deep German origin and values, it delivers reliability, quality, and value. Almani boasts a large and prominent clientele across Europe and the GCC region. And this company always has Zero tolerance for defects in its products. It achieves high-quality standards through the company's exceptional quality control process; that guarantees products are of the highest standards.
With extensive product ranges that are constantly updated and unique designs tailored towards its client's specific needs, your options are almost unlimited. Plus, all Almani products are environmentally-friendly and come with an impressive five-year warranty. The company's great customer service does not end with a sale or an installation. It provides clients with guidance, advice and also offers technical support.

Source: https://rrglobal.com/
Location: Dubai, UAE
Year Founded: 2013
Company Type: Manufacturer
Key Products: LED Panel Lights
Initially, RR Global was founded in 1986. It began as a winding wire manufacturing company. But, since then, RR Global has grown exponentially over the past forty years. RR Lighting was launched to handle their lighting and electrical branch. Just like its parent company, RR Lighting always exhibits professionalism, attention to detail, and innovativeness in light manufacturing.
It offers an array of products for different kinds of uses and environments. All RR Lighting products are of the highest quality. They meet numerous standards set by international quality and safety regulators. Thus, they are certified by IEC, CE, CB, Intertek to name a few. This company takes pride in delivering products & services that promise superior technology, performance, and enhanced value to consumers, stakeholders, employees, and the society at large.
Location: Shenzhen, China
Year Founded: 2010
Company Type: Manufacturer
Key Products: LED Panel Lights, LED tri-proof light
Need a waterproof tri-proof light fixture? Or a custom LED panel light for your project? ShineLong is your best option. This company has been in the lighting industry for over a decade. Delivering quality, timely, exceptional, and convenient LED lighting products and services to customers around the globe. ShineLong comprises a strong, experienced, and courteous workforce – ready to help you get your lighting project off the ground.
Being a top-notch, high-tech LED tri-proof light manufacturer, this company is also a leader in green, eco-friendly lighting. It uses high-quality and environmentally-friendly materials to come up with some of the best fixtures in the market. And aside from LED Panels, ShineLong also offers LED tubes, linear lights, tri-proofs, industrial LEDs, and even customized fixtures.
Customer satisfaction is the company's #1 priority. Their team of experts is always available to assist with unique lighting needs and also offer impressive after-sales services and support. Basically, ShineLong's goal is to bring innovative, eco-friendly, and personalized LED products to market. Thus, setting the precedent for a better and brighter future.

Source: http://www.jafled.ae/
Location: Dubai, UAE 
Year Founded: 2015
Company Type: Manufacturer
Key Products: LED Panel Lights
As an award-winning lighting company in Dubai, JAFLED Lights & Electricals LLP is an industry leader in LED Technology. It employs high-end LED manufacturing processes; using the latest technology in semiconductors. The company's LED light products are specially designed to meet the demands and needs of multicultural people in terms of cost and durability. JAFLED is a BIS & ISO-9001-2015 certified company. This ensures that their products are of the highest quality.
This company's main goal is to deliver the most energy-efficient lighting solutions for home, industrial, and commercial customers. By employing the Go Green concept, their innovative team of experts produces Energy Star rating LED lights. JAFLED is passionate about lighting innovation and sustainability. Thus, it invests a lot in research and design. Moreover, this company's product comes with a warranted 3-Year warranty.

Source: https://www.opplemea.com/
Location: Dubai, UAE 
Year Founded: 2004
Company Type: Manufacturer
Key Products: LED Panel Lights
Opple has a large selection of lights, including pendants, facade, fiber-optic & LED lights, and futuristic chandeliers. It has used its products to liven and spruce up a variety of places; Myanmar Plaza, First World Plaza, and the Kingdom Centre in Saudi Arabia are among them. To them, customer satisfaction is of utmost priority. Thus, they commit a lot of funds and resources to research and development. To satisfy the ever-growing demand for top quality, energy-saving, and environmentally-friendly LED lighting products.
That's why Opple has grown – over the last two decades in Dubai – into a globally recognized lighting company. The company has managed to offer its products and services in more than 50 countries around the world. They have long provided solution-based lighting solutions to customers in a variety of industries as well as domestic clientele.

Source: https://www.nakashi.ae/
Location: Dubai, UAE 
Year Founded: 2004
Company Type: Manufacturer/Supplier
Key Products: LED Panel Lights
Nakashi is a well-known LED lighting supplier in the UAE. It provides its customers with cutting-edge lighting technology. The company offers LED lights for both indoors and outdoors settings, in both residential and commercial spaces. Nakashi's primary objective has always been to produce lighting fixtures that not only add tremendous value to the decor but also serve for a long time while retaining their aesthetics. Its main products are LED Flexible Strips, LED Spot Downlights, and LED Neon Flex. All models and variants offered in these categories have superb build quality and exceptional performance.
What's more, Nakashi's products are tailored to conform to European standards; capable of withstanding GCC weather conditions. The company's LED lights undergo rigorous tests before being released for quality assurance. Therefore, they are highly suited for high-end projects that require premium LED commercial lighting fixtures due to their performance orientation. Shipping is available for all commercial and industrial clients globally, with a return policy under their terms and conditions.
Source: https://dcd.ae/
Location: Dubai, UAE 
Year Founded: 2009
Company Type: Supplier
Key Products: LED Panel Lights
DCD Technologies is a lighting company that specializes in lighting design and installation. It has a comprehensive product portfolio from leading lighting manufacturers around the globe. As a result, this company offers cutting-edge lighting solutions for indoor/outdoor, residential, commercial, and industrial projects. DCD has a diverse clientele from the Middle East, South Asia, and Africa.
The company's expertise in dealing with a diverse range of lighting applications and geographical regions is a plus. It has provided DCD with a lot of knowledge in implementing the ideal solution for any purpose. Having collaborated with prestigious design teams of interior designers, architects, developers, and engineers; this company is well-equipped to bring your creativity and vision to life. The company's portfolio includes a diverse range of products from world-renowned manufacturers; such as Osram, Siemens, Schneider, Steig, Nikkon, Schuch, Phillips, Toshiba, and Windsor.

Source: https://ledworldme.com/
Location: Dubai, UAE 
Year Founded: 2005
Company Type: Manufacturer
Key Products: LED Panel Lights
LEDWORLD was created to cater to all-around LED products and services to their customers. The company has five divisions; i.e. Commercial/Accent Lighting, Outdoor/Decorative Lighting, Retail/Indoor Lighting, Home/Residential Lighting, and Sign Supply Divisions. Simply, LEDWORLD is all about creating environmentally-friendly LED lighting. Moreover, it has exclusive dealership rights with numerous well-known brands. Thus, making the company a reputable and reliable wholesale representative for several internationally renowned enterprises.
One thing to love about LEDWORLD is that they offer professional support to their clients; on matters like lighting design, consultancy, and live demo in their showrooms. This in turn enables the company's customers to experience the difference and choose the best fixtures according to their application and budget. Some of their best lighting projects include the Concourse D and Terminal 3 of Dubai International Airport as well as the Palaces of the Al Maktoum and Al Nahyan Royal Families among others.

Source: https://www.muniralighting.com/
Location: Sharjah, UAE 
Year Founded: 2007
Company Type: Manufacturer
Key Products: LED Panel Lights
Fun fact – Munira is an Arabic word that means light or radiance. Just like its name, Munira Lighting Company is a responsible and quality supplier of LED Light fittings. Its components and products are sourced from the USA, Japan, Taiwan, Korea, India, and China. Munira offers a wide range of products for Industrial, Architectural, and Home Lighting use. For example; LED spotlights, LED Downlights, LED Panel Lights, Floodlights, and High bay lights.
On the plus side, Munira Lighting offers up to 5 years warranty depending on the type of product. It guarantees quality light fittings while undertaking utmost care and attention to each component during sourcing and manufacture. Each fitting is often subjected to tough scrutiny and quality control at each stage to ensure quality delivered. The company's allegiance is to value, quality, and excellent customer service.

Source: https://www.noortek.com/
Location: Dubai, UAE 
Year Founded: 1976
Company Type: Manufacturer
Key Products: LED Panel Lights
Noortek is a high-end, professional lighting brand by the Al Nasser Group. It provides innovative and dependable solutions for all types of indoor and outdoor lighting applications. As well as lighting controls. The company utilizes cutting-edge technology, equipment, and optics to minimize energy use to a bare minimum. Moreover, Noortek builds on the tradition and heritage of the Al Nasser Group – they base their values on reliability, durability, and excellence.
All Noortek LED products are subjected to a stringent quality control process. And to ensure that their products fulfill standard expectations, they collaborate with worldwide quality and safety control institutions; to test and certify their products. That's how they are able to guarantee quality and durability. The company has a solid reputation for being a trustworthy, reliable, and innovative LED panel manufacturer.
In a nutshell:
LED panel lighting is quickly taking over the lighting sector; especially, in commercial settings.
This is because LED Technology has exceptional advantages including energy efficiency and durability as compared to traditional lamps.
On the plus side:
More innovations are continuing to improve LEDs. And with top quality companies like these in the U.A.E., the future seems promising.
That said:
Now you can make an informed decision when getting yourself new LED panel lighting fixtures in the United Arab Emirates.
If you're looking for more LED panel lights manufacturers, check out the following articles:
Thinking about the environment and you!