Top 10 LED Panel Lights Manufacturer in Bulgaria
Now, we can all agree that:
LED technology is taking the world by storm as far as lighting is concerned. There's no doubt about that.
Gone are the days when fluorescent and incandescent reigned supreme.
Generally:
LED came as a better alternative to traditional lighting systems. In fact, they are the best alternative.
And:
This awesome lighting technology has produced a variety of products; LED Panel lights being some of them. These are the most ideal ceiling lights in the market today.
To recap:
Panel lights have many advantages. For example, they are energy-efficient and long-lasting. There are many other reasons why LED lights are the future of lighting.
Anyway:
Now that we have answered the why, let's go to the "who." 
So, who is the right manufacturer you can trust for your LED Panel Lights?
Well:
After extensive research, here are the 10 best LED Panel Lights manufacturers in Bulgaria.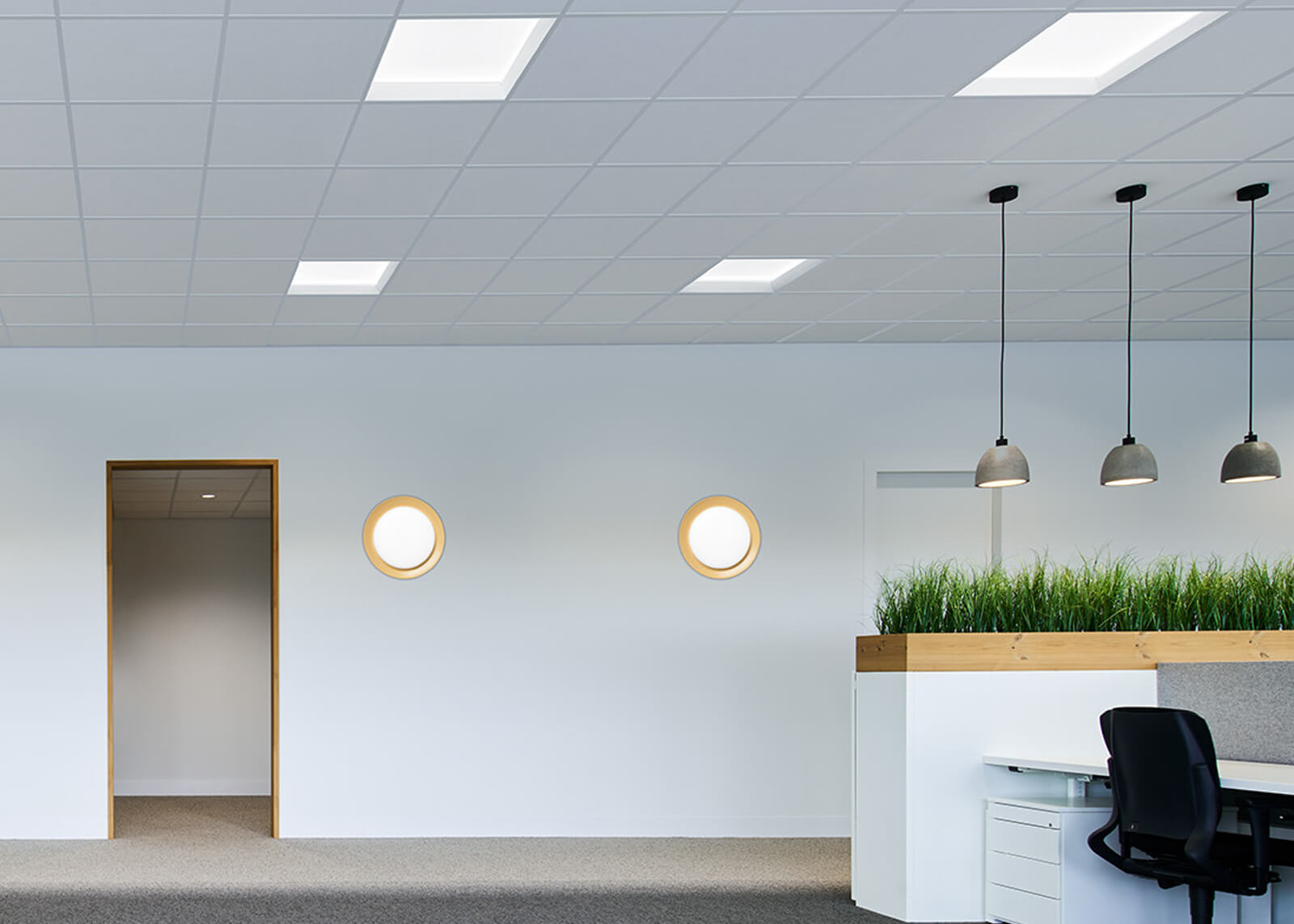 Source: https://www.elmarkholding.eu/
Location: Bulgaria 
Year Founded: 2000
Company Type: Manufacturer
Key Products: LED Panel Lights
Elmark believes in the essence of putting its customers' needs first. That is its vision. In fact, it is what has kept their business concept in a winning position. And the company keeps improving its business model to increase customer satisfaction.
When Elmark first began, it was producing electrical equipment and materials. Then, after a while, it added LED lighting to the company's portfolio. On the plus side, Elmark develops its products itself. Apart from that, it also deals with logistics and distribution. Over the years, the company has managed to increase brand awareness through exceptional service delivery.
Moreover, Elmark's long-term goal is to implement the latest digital solutions into lighting. This move is to promote easy and fast management of the company and its products. It will also ensure that its lighting solutions are high quality and effective.

Source: https://www.v-tac.eu/
Location: Bulgaria
Year Founded: 2010
Company Type: Supplier
Key Products: LED Panel lights
V-TAC is a trusted supplier in Europe. The company has offices in Great Britain, UAE, India, Hungary, Romania, and Austria. This company was created based on the idea of LED lighting. Their main goal is designing, developing, and distributing LED lighting solutions. They mainly focus on mass production. Not forgetting, they aim at ensuring their products have the best price-quality ratio.
V-TAC has made an effort to keep its professional image. They have a drive towards quality and reliability. In fact, they deliver LED chips and components manufactured by top companies like Samsung. Furthermore, the products they deliver have a warranty period of 5 years.
V-TAC has a good reputation. Most importantly, they do not compromise the quality of their products and their services. Because of this, it is one of the most reliable and high-quality brands in the LED industry in Europe.
Location: China
Year Founded: 2010
Company Type: Manufacturer
Key Products: LED Panel Lights
Aside from having a strong presence in the Bulgarian lighting market, ShineLong is a major manufacturer of LED lighting products in China. Apart from that, they are service providers, quality defenders, and market leaders in LED Technology. They export LED products in the US, Canada, Europe, and the rest of the world.
The company's products are eco-friendly and safe for use. Also, they are compliant with international laws and standards. In fact, ShineLong has numerous certifications to prove its safety and quality standards. Primarily, this company's mission is to provide energy-efficient and high-quality LED products. It manufactures customized LED lights that are ideal for various spaces; including industrial and commercial spaces.
More so, they offer personalization, quality control, analysis, and logistic solutions. Hence, are more convenient for Bulgarian importers. Also, this company deals with wholesalers, distributors, and retailers. Their customer care team is always ready and willing to offer solutions for their clients. This way, every client's needs are met.

Source: https://www.ledpower.bg/
Location: Bulgaria
Year Founded: 2007
Company Type: Manufacturer
Key Products: LED Panel Lights
LED Power has its own manufacturing facility and a strong, professional, and experienced team. They manufacture advanced products with the latest LED technology. The company offers flexible solutions and high-quality products. Additionally, their products come with pocket-friendly price tags.
Now, LED Power is always improving its products to ensure better performance and quality. For the benefit of their customers, they always use up-to-date equipment and processes during the manufacture of their products. In fact, they have been working with companies like Samsung, Phillips, and Osram to come up with quality lights. Furthermore, their products are ISO Certified in terms of quality management.
Their product catalog includes outdoor LED lighting, Office LED lighting, commercial and industrial LED lighting. Moreover, this company makes individual orders for special products. Finally, they always make sure their customer's needs are addressed for the best experience.  

Source: https://www.osram.com/
Location: Germany
Year Founded: 1919
Company Type: Manufacturer
Key Products: LED Panel Lights
OSRAM is a global leader in optical solutions. Foundationally, they use intelligence and their passion for innovation to enrich people's lives. This goes in line with their slogan, Sensing is Life. The company has had many years of experience in the lighting industry. Most importantly, their vision and mission are defined by imagination. Not only that but also expertise in the field.
This company's products are always exciting and up to date in terms of emerging trends. Their innovations help to maintain their competitive edge in the market. Primarily, their products cater to the automotive, healthcare, and industrial sectors. Also, OSRAM has numerous certifications and approvals on safety, quality, and applicability. Therefore, you not only get quality fixtures from them but also safer and sustainable lighting solutions. With over 30 000 employees, every customer's journey with OSRAM is seamless.

Source: http://www.octa-light.com/
Location: Bulgaria
Year Founded: 2010
Company Type: Manufacturer
Key Products: LED Panel Lights
OctaLight started as a manufacturing and research center for high-power LED products. Over the years, it has expanded its production and manufacturing capabilities. Nowadays, it is one of the biggest LED lights manufacturers in South-Eastern and Central Europe. The company has a production site in Bulgaria housing its factory, assembly lines, and laboratories.
Octa has a qualified team with a lot of experience in the LED lighting industry. Its mission is to improve the standard and quality of life. How? By producing high-quality and efficient LED lighting fixtures. They are very cautious about energy efficiency and environmental protection. Therefore, they ensure all their products are safe and sustainable. Moreover, Octalight is certified; meaning all their products comply with the EU regulations and EN standards.

Source: https://unikoms.com/
Location: Bulgaria
Year Founded: 2008
Company Type: Manufacturing
Key Products: LED Panel Lights
When Unikoms was founded in 2008, the main objective was the production and trade of lighting fixtures. However, they started producing LED solutions in 2012. Since then, they've been manufacturing industrial lighting solutions, office lighting and, street lamps. Moreover, Unikom's mission is to provide high-quality LED solutions for your needs. And, true to their mission, all their products are high quality.
Besides, their products are reliable and sold at an affordable price. Thus, allowing you to get competitive offers for your order. Furthermore, they have qualified professionals who give expert advice to customers on the most ideal fixtures for their projects. Additionally, Unikoms designs its products, delivers, installs, and provides post-sale maintenance.
Most importantly, this company has adequate equipment. They produce efficient LED Panel light fixtures with flexibility and a high production capacity. Also, every product can be custom-made for the customer to meet their needs and preferences.

Source: https://www.stratuslight.com/
Location: Bulgaria
Year Founded: 2008
Company Type: Manufacturer & Supplier
Key Products: LED Panel Lights
With over a decade in the lighting industry, Stratus Light is one of the pioneers of LED technology in Bulgaria. Unlike most of the companies in this list, Stratus is more than just a manufacturer. They also import and assemble standard LED products. So, why Stratus? Well, they use high-quality components to come up with some of the best products in the market. This not only gives value to their products but also improves their performance and durability. That way, customers get more value for their money.
Aside from LED Panels, this company also offers LED street lights, industrial fixtures, LED Displays, strip lights, ceiling & downlights, as well as LED control modules just to mention a few. Moreover, they offer customization services with a myriad of added features; including time displays, temperature sensors, GPRS modem capabilities, and Wi-Fi communication. Therefore, this company is fully equipped and skilled to help buyers turn their lighting ideas into reality. Not forgetting that Stratus Light's LED products meet European requirements for quality and safety.

Source: https://en.2r-bg.com/
Location: Bulgaria
Year Founded: 1995
Company Type: Manufacturer and Distributor
Key Products: LED Panel Lights
Credible, reliable, experienced, and capable – these are just a few words that best describe 2RLED. This company deals with the manufacture, importation, and trade of light sources and systems. They have a contemporary manufacturing base and deliver their products to all parts of Bulgaria. As a distributor, 2RLED is trusted by major brands; including FSL, Osram, Phillips, GE, and Hellas Schwabe.
Moreover, this company has certifications from safety and quality authorities approving the use of their products. Their LED lights range from street lighting, park and garden lighting, industrial lighting, to luminescent lighting fixtures. Additionally, the company constantly applies new ideas and techniques to its manufacturing process. To ensure that their fixtures are efficient, up-to-date, and aesthetically in-tune with current trends.

Source: https://www.elbalighting.com/
Location: Romania
Year Founded: 1921
Company type: Manufacturer
Key Products: LED Panel Lights
Despite being a Romanian company, ELBA Lighting is also a major supplier of LED panel lights in Bulgaria. This company was founded in 1921 (as DURA). It rebranded to S.C. ELBA S.A in 1990 after the collapse of communism. Having been in the industry for over 100 years, ELBA is one of the biggest and best LED manufacturers in Europe. It offers a wide range of products; each tailored to meet the needs of different settings and spaces.
This company is a huge advocate for safety, quality, and innovation in the lighting industry. They always go above and beyond to produce fixtures that are not only efficient but also eco-friendly. That way, their customers get great value for their money as well as sustainable lighting systems. ELBA also has a strong, able, and experienced workforce – ready and willing to help you with your lighting project.
It's evident that:
Finding quality LED Panel manufacturers in Bulgaria is not always easy. In fact, with so many companies in the industry, getting the right fixture can be a bit stressful.
But:
On the plus side, this list of the top 10 LED Panel manufacturers saves you the trouble of combing through multiple companies trying to spot the most ideal partner for your lighting project.
Remember:
You can count on ShineLong LED Company for the best, most affordable, and most stylish LED panels.
We've always got you covered!
If you're looking for more LED panel lights manufacturers, check out the following articles:
Thinking about the environment and you!