Top 10 LED Panel Lights Manufacturer in France
The LED lighting industry is very promising and it's going to grow more as the years go by. If you have a business that needs lighting solutions, you should find an LED panel lighting manufacturer. It's the best way to get what you need to illuminate your business area.
Although it's easier to find lighting fixtures from a nearby shop, it's still better to buy directly from the manufacturer. Not only will you find the best quality LED lights but it will also save you some money. Since you're buying directly from them, you don't have to pay additional commissions.
However, you may face issues such as the quality of products, shipping costs, and other fees. It's also hard to locate a reliable and affordable LED lighting manufacturer. But there's no need to worry anymore about those concerns. In this article, you will find the top 10 LED panel lights manufacturers in France.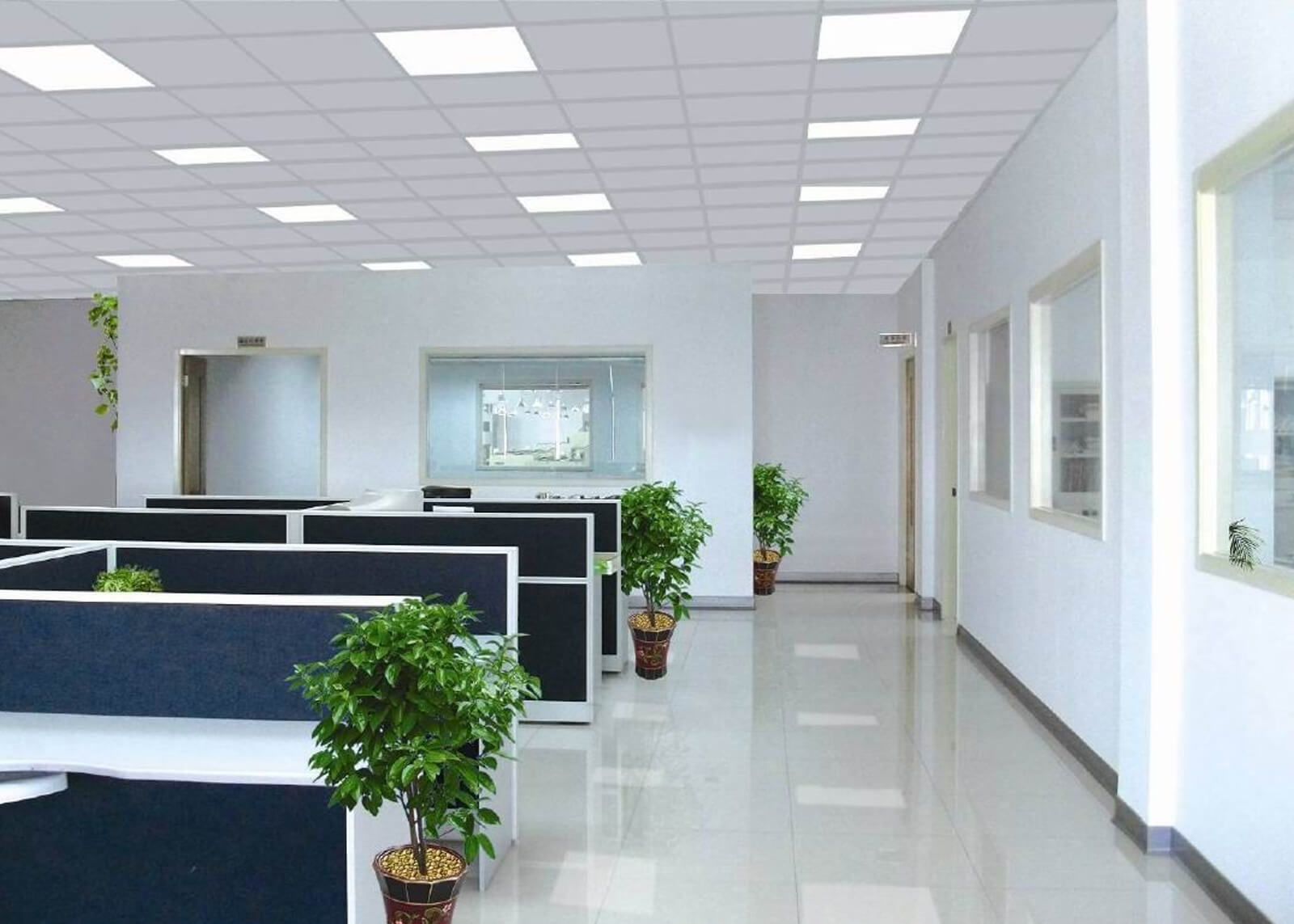 Source: https://www.arlus.com/
Arlus has a deep belief about how light impacts the perception of any area. Their main goal is to provide their clients with a wide variety of lighting solutions. They always make sure that it will meet the objective range.
They also want to unfold the possibilities of light. Contributing to different creations is also included in their mission. That's why their lighting experts keep on bringing cutting-edge lighting technology. While continuously finding innovative ideas to serve their clients better.
Arlus has been around for more than 50 years. They have been designing and providing partnerships. Together with the architects, contractors, consultants, and users, they provide a comprehensive lighting solution for everyone. The company has been around since the early parts of 1980.

Source: https://www.clartee.fr/
CLARTee is a result of the takeover and was created in 2018 by the NORLED company. Because of that, they benefited from the 10 years of experience of that structure. They are known for their expertise and the mastery of LEDs in France.
Its mission is to provide LED lighting solutions today and tomorrow. CLARTee wants to help their clients to save energy. It includes heating, insulation, and more. They operate anywhere around the globe. Therefore, the company can supply internationally.
CLARTee's transparency extended to their customers. They want to start honest business relationships with their clients. They aim to reach professionals such as industries, buildings, and more. This company wishes to improve interior and exterior lighting solutions more.
ShineLong grows from assembling quality items. They also modified solutions for proprietors, venture workers, and wholesalers. They manufacture their own lighting products and they are one of the top suppliers of LED lights in China. The company offers innovative lighting solutions around the globe.
From commercial, industrial, and other industries, they have a perfect solution when it comes to lighting. They have a whole team of LED lights experts to understand your lighting needs. If you don't know what exactly you're looking for, they will assist you to determine the right lighting solution.
As a leading high-tech LED panel lights manufacturer, they extend their business whether locally or internationally. If you're looking for a manufacturer that specializes in LED lights, you can always check out ShineLong. They offer a wide array of lighting solutions to make your life better.

Source: https://www.lucibel.io/
LEDs can be a complex project and it's hard to understand everything about it. That's why Lucibel offers set lighting services to help you decide. Having smart and simplified building management is their promise. Get a complete set if ready to use lighting solutions.
LUCIBEL SA has a design office that checks projects closely. This is to ensure that you will get the right lighting solution for your needs. It includes the technical audit, tailor-made solutions, lighting study, and personalized energy diagnosis.
They are committed to providing lighting solutions that are designed and manufactured in France. They have two production sites that produce easy to install lighting products. It's the best way to meet their clients' deadlines and complete them on time.

Source: https://www.miidex.com/
MIDEX LIGHTING is a specialist when it comes to lighting. They manufacture and distribute lighting products. As the company expands, they now work with different partners. That also includes distribution networks in France and Europe. Their sales team is very attentive to providing for the client's needs.
The company also collaborates with international partners. That allows them to provide lighting solutions in a wider range.
They have chosen to focus on the LED lighting market. That way, they can provide better solutions for their clients.
Aside from providing luminaires, they also have other missions. They have chosen to offer LEDs to preserve the environment and also improve it. The company has a desire for constant innovation. You can make sure that you can get innovative products from them.

Source: https://www.lightmann.fr/
LIGTHMANN claims to be different from other LED lighting manufacturers. They are the only company to print at the back of the faceplate of their products. That way, the image will make you feel as if you're behind the glass.  
The image on their products is scratch-proof. So it will stay there since it was printed in HD. You can make sure about its quality since it's also fire resistant. The company is the only one in France that offers this process.
LIGHTMANN has a 30-year warranty for their products. That means that color retention and printing will last for a very long time. It's a high-end lighting solution that will fit the needs of its clients in France.

Source: https://www.thorlux.fr/
Thorlux Lighting offers a wide range of luminaires. It's designed and manufactured by their department FW Thorpe Plc Group. They continuously manufactured luminaires from 1936. Frederick William Thorpe is the founder of this company. They still offer lighting solutions for 85 years now.
They are now operating in their factory in England. Thorlux is a famous brand that is well known around the globe. They provide professional lighting and control systems. This is for architectural, floodlighting, commercial, industrial, tunnel applications, and hazardous areas.
They are assessed to assure that their customers are subject to the most rigorous quality control. As well as a certification for ensuring that their products were manufactured in the most environmentally friendly process which is a great assurance for their clients.

Source: http://www.airisled.fr/
Airis France has several manufacturing units they relied on. That includes the engineering structure. It enables them to design, manufacture, and market their LED products. They have different sectors such as tass distribution, warehouses and logistics, and tertiary surfaces.
They also provide all services from lighting studies, calculating ROI, and financing your installation. The company specializes in LED lighting with more than 700 sites. All their lights are backed up with a 3-year guarantee so you can ensure that it's high-quality.
Airis France guarantees a one-stop shopping experience. That means that their lighting products are always available. They support projects so you can send your proposal to have a personalized lighting solution. Finance your projects from their financing solutions as well.

Source: https://greenled.fr/
It's a French company that specializes in designing, manufacturing, and distributing LED lighting solutions. They provide lights, bulbs, drivers, control, and assembly systems for professional customers. It's a great lighting solution for businesses so you can get everything you need for your project.
Greenled comes from the desire of its associates to start a French brand. It includes a high added value, values of quality, and reliability. They want to achieve lighting products that allow a significant amount of savings for everyone.
They become an essential supplier for distributors and installers for a short time. These are the ones who are looking for products that combine designs with quality and reliability. Their experience allows them to produce lighting products for their customers.

Source:https://www.lucera.fr/
Lucera offers two different ranges ss the deco range and technical range. If you're looking for a perfect lighting solution for your interior, this deco range is the best choice. It includes table lamps, wall lights, floor lamps, and reading lights. Suspension and luminous vases are also available for your desired results.
When it comes to the technical range, Lucera offers you a wide choice of technical lighting. It can equip residential homes. That also includes commercial premises, banks, warehouses, pharmacies, green spaces, and many more. This range will help you to complete your lighting. project better.
You can find different lighting solutions from this company. They have a variety of lighting solutions for different needs. The products available are lampshades, wall lights, and reading wall lamps. They also offer fixtures and spotlights, LED panels, drivers, recessed lighting, and more.
Finding the right LED panel lights manufacturer in France is not an easy feat. Most of them have been around in the market for a long time. Although it does not guarantee that you will find what exactly you need from them. Look for a company that can solve your lighting needs.
 If you are based in a different country, go for the company that will deliver the products to you. Although you may not know exactly the lighting solution you need, asking for their advice is a good idea. They will provide you with the best solution when it comes to LED lighting products.
Now that you are already aware of the top 10 LED panel lights manufacturers in France, you should have a better idea of where to go. Just make sure to find a manufacturer that will help to save both money and energy. Ask them important questions that you need to know. That way, you can have the best-LED lights for your home or business.
If you're looking for more LED panel lights manufacturers, check out the following articles:
Thinking about the environment and you!