Top 10 LED Panel Lights Manufacturers in Germany
It's a fact:
LED lights have become more popular in both households and commercial areas.
This is because of their efficiency, durability, and quality of light. In fact, these fixtures have proven to save up to 90% of energy and can last longer than incandescent lighting by up to 100 times.
Impressive, right?
Moreover:
LED technology has grown rapidly; hence, users now have a variety of LED products to choose from.
What's more, the speedy growth has also led to a reduction in prices. Thus, these products have become more affordable and accessible to many customers.
 Anyway:
Benefits aside, one of the most used LED products for both Industrial and commercial lighting is the Panel light.
These fixtures are often best for indoor settings.
They are designed as better alternatives to fluorescent and grille ceiling lights. Panel lights may be a bit new to the market.
However, they are gaining popularity due to their innovative and sleek design. Not to mention, an array of impressive application environments.
So, without further ado, here's a list of some of the 10 best LED panel lights manufacturers in Germany: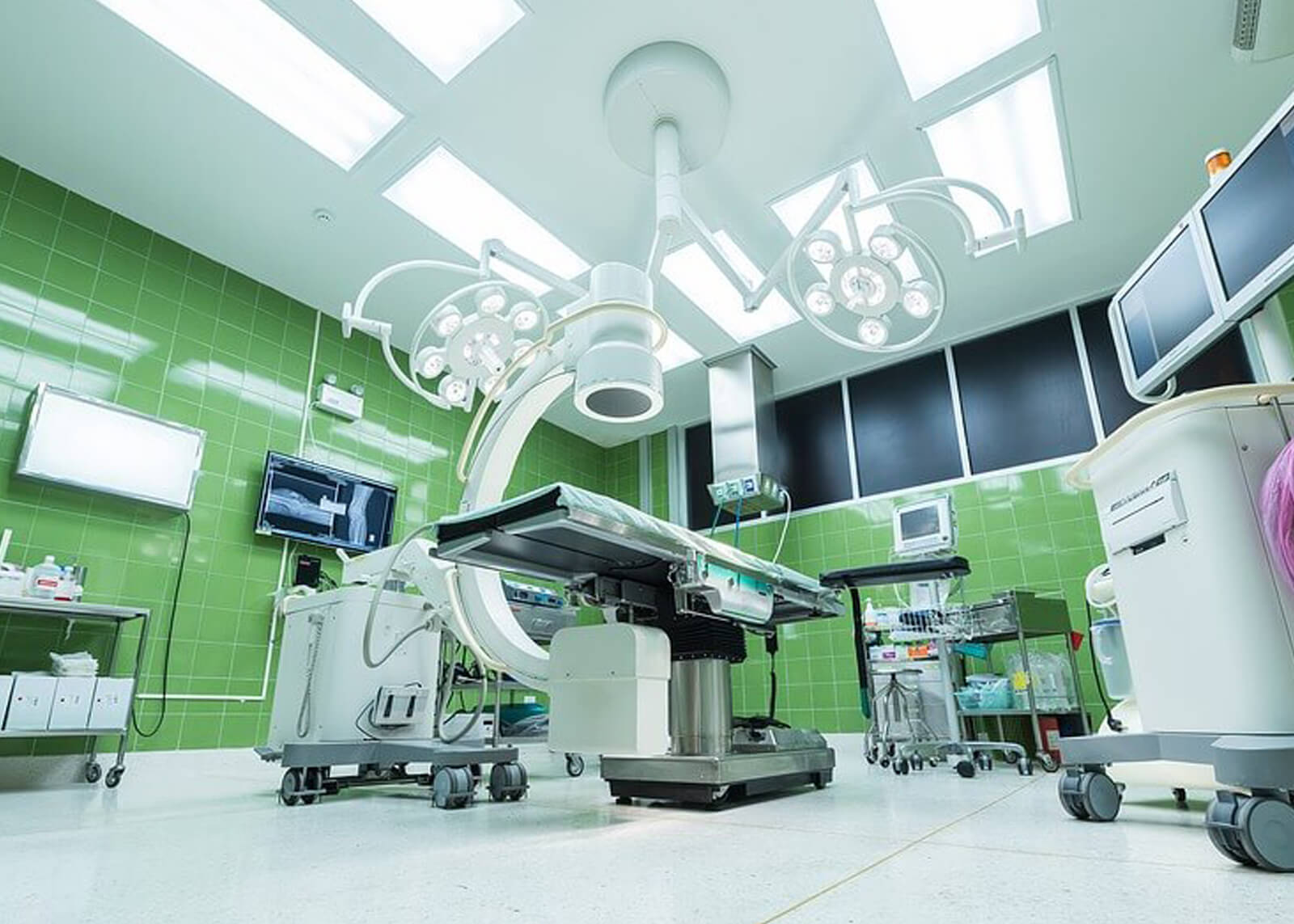 Source: https://www.eglo.com/
Location: Tyrol, Germany
Year Founded: 1969
Company Type: Manufacturer
Key Products: LED Panel Lights
EGLO Lighting Company was established over 50 years ago in Tyrol. Its mission is to maintain determination, perseverance, and be a constantly developing company. Their main purpose is to develop high-quality and sustainable lights for the world to enjoy.  With over 300 plus qualified employees, they are a global company capable of handling bulk orders with ease.  
Their LED products save energy and costs. Not forgetting that their durability is one of the most valuable characteristics they have. Apart from LED Panels, they also produce other products like indoor lights, stair lights, solar lights, pendant bulbs, and crystal lights among others. Some of these products are very unique and pleasing to the eye. This is what has helped them garner a massive clientele.

Source: https://www.ledvance.com/
Location: Germany
Year Founded: 2016
Company Type: Manufacturer
Key Products: LED Panel Lights
In just a few years, LEDVANCE has evolved into a leading producer of lights for both professional and home use. Despite being relatively new in the LED lighting industry, this company offers quite an array of quality products. It branched from a now-Chinese-owned company known as OSRAM.  
Their products include LED panels, luminaires, LED lamps, traditional light sources, and smart lighting solutions. LEDVANCE has a wide market base. This is mostly because of its good customer relationships and excellent distribution network.
This company has strategies to invest in future technologies and develop new markets. They also aim to create a passionate and ambitious culture among their employee. They constantly ensure they are in line with the emerging trends. This is a company you can count on for your LED panel needs.
BEGA Gantenbrink- Leutchen KG

Source: https://www.bega.com/
Location: Germany
Year Founded: 1945
Company Type: Manufacturer
Key Products: LED Panel lights
BEGA is a company that is very familiar with the harsh conditions outdoor lights face. And that's why, over the years, it has produced some of the highest quality luminaires. Founded over seven decades ago, BEGA has left marks in the lighting industry. Its products are innovative and high-quality. Also, this company has an informed website where you can find its product range.
Moreover, they have a showroom that displays their impressive workmanship and products designs in depth. Apart from its main location which is Germany, the company has expanded to Belgium and the USA. It has also received certificates for its quality and energy efficiency. Their products are safe for the environment and designed to offer quality, healthy, and safe illumination.
Location: Shenzhen, China
Year Founded: 2010
Company Type: Manufacturer and Supplier
Key Products: LED Panel lights
Without any doubt, ShineLong is one of the leading manufacturers of LED Panel lights based in China. They also have a strong consumer base and a lot of popularity in Germany. And that's partly because of the quality and value for money their products offer. ShineLong manufactures a myriad of LED lighting fixtures that are then exported to all parts of the globe. Moreover, they are very big on customer service, product innovation, and quality control.
Also, it's worth mentioning that products manufactured by ShineLong are eco-friendly and follow international laws and standards. They have received numerous safety and quality certificates from international authorities like UL, RoHS, CE, TUV, SAA, and more. They've got well-trained employees and specialize in manufacturing, wholesale, and distribution of some of the best LED fixtures in the market today. Simply put, their service approach ensures customers get the best.

Source: https://www.proled.com/
Location: Germany
Year Founded: 1988
Company Type: Manufacturer
Key Products: LED Panel lights
MBN-PROLED is a well-known company in Germany known for its manufacture of LED lighting. In fact, it is one of the pioneers of the LED lighting industry. The company has specialized in the specific production of LED technology since the year 2005. Moreover, MBN is passionate and enthusiastic about LED products. They've proven this through the high-quality and innovative products they manufacture.
Plus, this company ensures its products are competitively priced and friendly to the customers. While still managing to be environmentally friendly. Their products are distributed to many different countries around the world. And their interior and exterior fixtures are compatible with different settings. From commercial buildings to hotels and homes, you name it.

Source: https://en.paulmann.com/
Location: Germany
Year Founded: 1968
Company Type: Manufacturer
Key Products: LED Panel lights
Paulmann Licht is a lighting company that is owned and run by a family. Its headquarters are in Germany with other offices in approximately 40 countries. This company started from a simple idea that came to Rüdiger Paulmann's (the founder) mind. An idea to turn a simple light bulb into something unique and attractive. That small idea developed into what Paulmann Licht is today.
Their guiding principle is to improve the quality of life for their customers. Hence, they always strive to achieve this in every product they sell. This company makes luminaires, cable and rail systems, spotlights, and a wide range of LED products. Their products are of extraordinary quality with smart solutions that include app control.

Source: https://www.rhein-lighting.de/
Location: Germany
Year Founded: 2013
Company Type: Manufacturer
Key Products: LED Panel lights
Rhein Lighting manufactures LED lights and light management systems. Their production facility in China produces fixtures that are of good quality and highly valued by customers. These products are then distributed to Germany, Great Britain, Norway, Denmark, Canada, and France among other countries. They have invested in creative research and development. Therefore, always providing energy-efficient products using the latest LED technology.
In particular, Rhein uses a professional LED design program known as DIALux. This program shows customers the actual effects of their probable lighting solutions. So, they can see firsthand how these solutions will work in their spaces. For Rhein, customer satisfaction is paramount. You are assured that any product you get from them is tailor-made to your needs.

Source: https://www.luxna-lighting.de/
Location: Germany
Year Founded: 2012
Company Type: Manufacturer
Key Products: LED Panel Lights
Luxna Lighting specializes in developing, designing, and producing professional lighting solutions. These solutions include both traditional lighting and complex LED lighting systems. Regardless of what you decide to purchase, every product fulfills the needs of each customer. The company has its sales locations across Europe. From Germany to England, the Netherlands, Italy, and France.
This enables them to offer the best services to every customer across borders. In addition, they have their own light laboratory to ensure the quality is consistent. And, as a bonus, when you purchase any of their products, you get a guarantee of up to 5 years. Luxna also manufactures powerful solar panels, LED strip lights, and street lights, just to mention a few.
LED'S Change the World GmbH

Source: https://www.lctw.de/
Location: Germany
Year Founded: 2011
Company Type: Manufacturer
Key Products: LED Panel Lights
LED's Change the World was started in 2011 with three LED-loving members. From the start, the company has worked with Sengled, which is one of the global leaders in the LED industry.  The company's team believes in overall cooperation among themselves and with partners, suppliers, and customers. LCTW has a strong belief that quality and long service are important.
Because of this, they are careful when selecting suppliers. They ensure they have a good relationship regarding the supply of their products. Over the years, the company has grown. They have employed very skilled consultants and LED specialists. And the quality of advice and expertise promotes their products.

Source: https://www.trilux.com/
Location: Germany
Year Founded: 1912
Company Type: Manufacturer
Key Products: LED Panel lights
TriLux GmbH & Co. KG started as a luminaire production company. Their experienced team is committed to innovation, good quality products, and customer satisfaction. TriLux, meaning triple light, offers the most reliable, simple, and energy-efficient lighting solutions. Furthermore, customers get orientation and ideal advice before purchasing any products. Plus, they ensure energy and cost-efficiency.
Apart from that, this brand makes sure customers experience easy planning, installation, and usage. It has established itself further in Belgium, Austria, Spain, Great Britain, Italy, the Czech Republic, France, Slovakia, and Poland. Their main objective is to keep developing ideal lighting solutions for different settings. They also aim to meet every client's specific needs. No matter the setting, TriLux has the right LED light panel for you.
LED panel lights have become a fast-growing trend in the lighting industry. They are energy efficient, unlike other lighting fixtures that emit light in all directions. In case you are looking for the best suppliers in Germany for the perfect LED panel lights, this list highlights them all.
If you're looking for more LED panel lights manufacturers, check out the following articles:
Thinking about the environment and you!