Top 10 LED Panel Lights Manufacturers in Australia
Now:
LED Panel Lights are not so new to the market. For a while now, they've been growing in popularity and rapidly taking over the lighting industry.
Why?
Well, for one, they save on energy consumption and costs.
Apart from that, they are also easy to install, have brighter lighting, are more durable, and are aesthetically pleasing among other reasons.
Get this:
There are many manufacturers of LED Panel Lights in Australia and finding one you can trust and rely on is not always easy.
But:
Worry not – this post solves that problem for you.
It contains small briefs on the 10 best-LED Panel Lights Manufacturers in Australia. These are merely companies that have been rated by customers as good-quality manufacturers.
Here's what you need to know: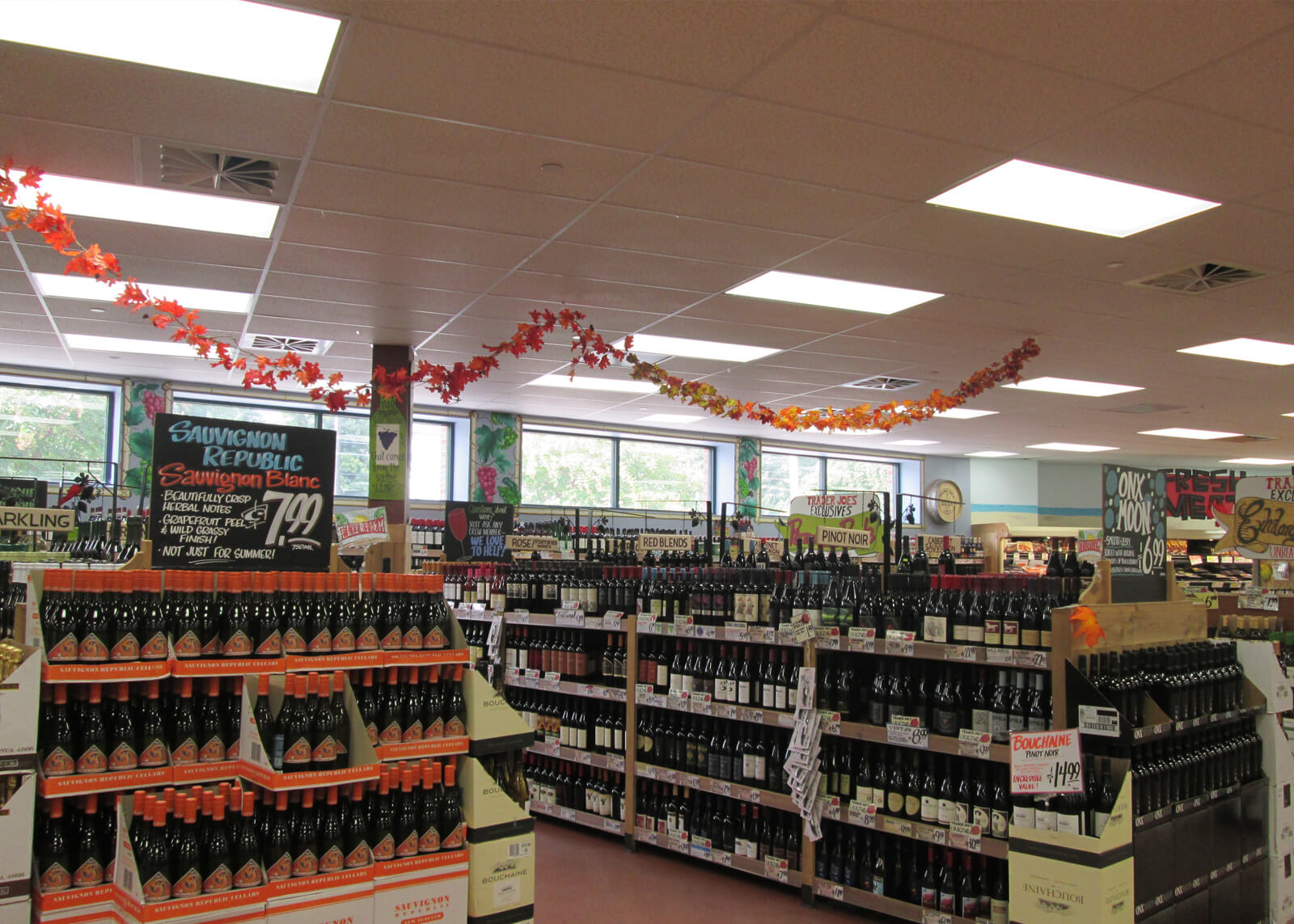 Source: https://www.littil.com.au/
Location: Australia
Year Founded: 2013
Company type: Manufacturer, Wholesaler.
Key products: LED Panel Lights
Littil PTY Limited is considered one of Australia's LED lighting pioneers. It is the country's leading light innovator and wholesaler. Over the years, this company has been consistent with ensuring great design and quality of its products. Moreover, its LED products are tested by qualified engineers for faults and defects. Therefore, ensuring that their clients get nothing but the best. The fact that Littil operates in line with all Australian regulations makes its products ideal for many applications; including business, government, and personal lighting needs.
The company offers excellent customer care during purchase as well as after-sale support. With the team's knowledge and expertise, customers can get products customized to fit their requirements. What's more, Littil helps customers save on costs by providing durable, efficient, and competitively-priced fixtures. The quality of their products and services has made them a favorite in the lighting market.
ShineLong LEDs is a manufacturing company located in Shenzhen, China. For over a decade, this company has been dedicated to manufacturing the best quality fixtures; all tailored to meet consumer needs. In fact, it has a specialized team of experts that's ready to advise and assist in the making of custom-made fixtures for any kind of project. Moreover, the prices of its products are competitive and pocket-friendly.
One thing to love about ShineLong LED is the fact it delivers exceptionally well; when it comes to wholesale purchases. The company has enough resources and manpower to ensure bulk orders are handled swiftly, diligently, and reliably. The distribution team ensures you get your products on time without compromising their quality. Plus, the customer service team is also top-tier; always ensuring clients get the best assistance when in need. In a nutshell, ShineLong products are eco-friendly, durable, efficient, and safe for use. And that's evident from their popularity and reputation as a leading LED supplier.
Source: https://haneco.com.au/
Location: Australia
Year founded: 2011
Company Type: Manufacturer
Key Products: LED Panel Lights
Haneco Lighting was founded in 2011 as a manufacturing company specializing in LED production, supply, installation, and maintenance. Customer satisfaction with their products and services is what led to the company's growth and expansion. Haneco ventured into LED lighting because of its passion for lighting systems that conserve energy; without compromising on design, performance, or luminous output.
This company's products are made using the latest innovations and extensive research. Their LED panels are simple to install and operate. Also, the company's products enable the integration of all aspects of your home or office. Haneco is always available to help; they have a customer care team that is dedicated to serving its customers. Their offices and warehouses are in Melbourne, Sidney, Brisbane, and Perth.
Platform Creative Pty Ltd

Source: http://www.platformcreative.com.au/
Location: Australia
Year Founded: ~ 2016
Company Type: Manufacturer
Key Products: Frameless LED Panel Lights (LumiSheet)
Platform Creative specializes in manufacturing high-quality LED lighting panels. Their light fixtures serve in architecture, interior design, retail lighting, displays, signs, and more. The company caters to both international and local projects. Moreover, with local partners in different regions, the company's support staff will easily connect you to the best suppliers near you. This helps to save time and cost; especially, for those in foreign countries.
Now, Platform Creative is famous for the manufacture of a product known as LumiSheet. LumiSheet is an innovative type of LED Panel Light. It is best defined by its slim and frameless profile. This product is the world's first LED integrated light panel. It can be custom-made to a customer's specific needs or requirements. Also, it comes with a 3-year warranty as an assurance of quality.

Source: https://ledlighting.com.au/
Location: Australia
Year Founded: 2001
Company Type: Manufacturer
Key Products: LED Panel Lights
LED Lighting was established in 2001 as a division of Optic Fibre and LED lighting solutions. It is the fastest-growing architectural LED lights supplier in Australia. The company is one of the few that specializes in LED and Fibre optic lighting technologies. Their products cater to medium and high-end projects. And are common in government, commercial areas, and residential projects.
The company has a team of people with extensive knowledge and experience in the lighting industry. Apart from Australia, they have managed to make impressive sales in UAE and Asia as well. Their products can be customized as per the customer's preference. Because of this and their excellent customer service, they have remained at the top of Australia's LED lighting market.

Source: http://sulandlighting.com.au/
Location: Australia
Year Founded: 1998
Company Type: Manufacturer, Supplier
Key Products: LED Panel Lights
Suland is an Australian-owned and operated company that specializes in supplying industrial and commercial lighting solutions. The company sources all important components from the LED industry's leading brands; including brands like Meanwell, CREE, and Phillips. During its manufacturing process, Suland always maintains high standards and diligence; to ensure the products they produce offer clients long and efficient service.
The company also utilizes local expertise. They get lighting design end testing experts from LEDLab to ensure high quality and sustainability. A bonus is that they offer a full replacement warranty of 3-5 years for their products. Suland's main mission is to supply quality and energy-sufficient lighting products at cost-effective prices. A benefit for both the customers and the environment.

Source: https://nedlandsgroup.com.au/
Location: Australia
Year Founded: 2013
Company Type: Manufacturer
Key Products: LED Panel Lights
Nedlands Group is yet another credible manufacturer of LED lighting fixtures in Australia. It has its headquarters in Forestdale, Australia; where the company also has its sales and distribution centers. In a nutshell, this company's vision is giving certainty at the speed of light and its mission is to get Power-Lite® in every space. The company believes in values like consistency, efficiency, reliability, empathy, and respect. 
Moreover, Nedlands has a team of specialists who are friendly, knowledgeable, and passionate about serving customers. All their products have been certified and labeled safe for use in the Australian market. Even better, they have fast and free delivery for all online orders within Australia. Not forgetting, their products have a 2-year warranty; so, as a customer, you have peace of mind when you buy their products.

Source: https://www.greenguys.com.au/
Location: Australia
Year Founded: 2010
Company Type: Manufacturer
Key Products: LED Panel Lights
The Green Guys Group is a company that aims to cater to the growing demands for energy-saving solutions across Australia. It has offices in Victoria, South Australia, and Queensland. The company's mission is to provide sustainable, energy-efficient, and innovative LED lighting solutions. They design, manufacture, and supply products of high quality; as per Australian Standards. In fact, they even established Solar Solutions in 2017 to complement their LED business.
The Green Guys Group provides a seamless journey for their customers throughout the project and installation process. The best thing about this company is that they work with the government to help subsidize customers' LED lighting upgrades. The subsidies assist customers to reduce energy consumption and costs. Also, they are an approved and certified manufacturing company in terms of quality, occupational health, safety, and the environment.
Plusrite Australia Pty Ltd

Source: https://www.plusrite.com.au/
Location: Australia
Year Founded: 2011
Company Type: Manufacturer
Key Products: LED Panel Lights 
Plusrite Australia is a popular branch of Chinese manufacturer – Plusrite Electric. Its vision is to become a recognized leader in manufacturing high-quality LED products in Australia. The company has a keen interest in innovation and product development; as well as excellence in manufacturing. Also, their customer support services are top-notch. This brand manufactures and distributes LED technologies, Tungsten halogens, and HID (High-Intensity Discharge) technologies.
Other products include commercial LED lighting, LED floodlights, LED warehouse lighting, and industrial lighting. They have established themselves as the leader in the LED lighting industry. And that's because of their close relationship with customers and suppliers. This company is a trusted problem solver when it comes to LED Panel Lighting solutions.

Source: https://www.mondolux.com.au/
Location: Australia
Year Founded: 2013
Company Type: Manufacturer
Key Products: LED Panel Lights
Mondolux, a subsidiary of Aglo Systems, has definitely earned its spot on the LED manufacturer's high table. Its aim has always been to improve its customers' lighting experiences and lives. And they've achieved that by providing LED lighting solutions that have impressive lifespans and guaranteed quality.
Mondolux has made it easier for customers to find the right lighting fixtures by simplifying their website's navigation. Moreover, their products are fully tested, warranted, and certified to meet Australian, New Zealand, and European compliance standards. And in regards to service delivery, they often strive to fulfill online orders quickly. This is because of their warehouse and experienced assembly team in Melbourne. 
It's obvious:
Finding an LED panel light manufacturer in Australia is easy because there are hundreds of them. However, to get the best, the list above offers you an ultimate guide.
Note:
Before purchasing an LED panel light, there are a couple of things you need to consider. These include your project's size, decor, dimensions, ease of installation, and budget.
Once you have all that information, it will be easier for you to pick an ideal supplier or manufacturer of the LED Panel Lights.
However, if you are looking for a company whose priority is to help you get your panel lighting project up and running; give you competitive rates; and guarantee you the best quality; ShineLong LED is your best option. 
Happy Shopping.
If you're looking for more LED panel lights manufacturers, check out the following articles:
Thinking about the environment and you!