Best 10 Security LED Light Manufacturers in Australia
Security LED lights are the best security solution for deterring break-ins, theft, and vandalism. It is a safety and protection device that can be used in outdoor premises like gardens, the backyard, school, industry, and factories. They can be easily installed in a variety of settings and are inexpensive to operate, making them an excellent investment for any business or homeowner.
ShineLong stocks a very wide range of styles, colors, and sizes to choose from. We sincerely believe that we have the right fit for you, with over 10 years of experience. We have listed top security LED light manufacturers in Australia.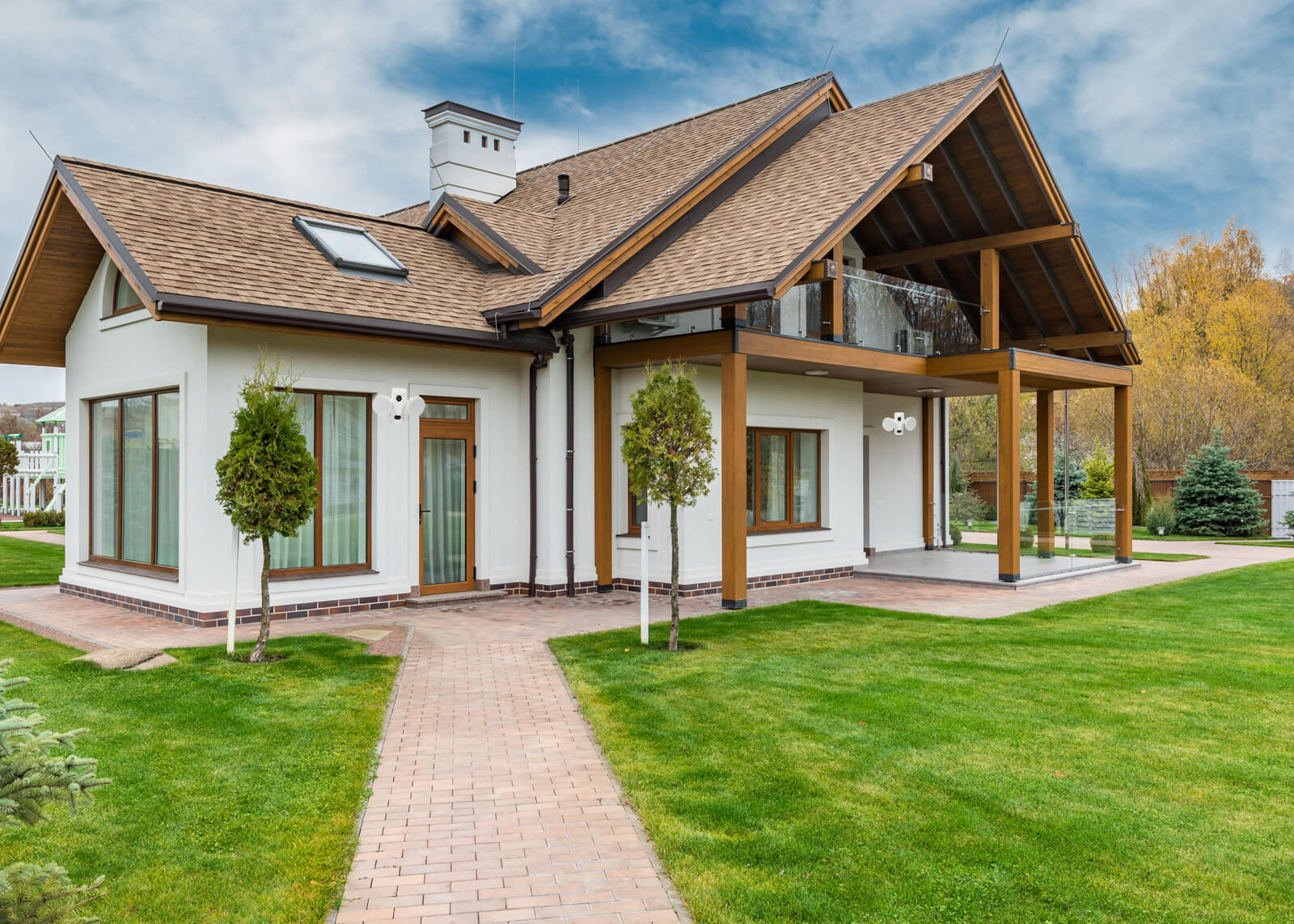 Source: https://brilliantlighting.com.au/
Brilliant beliefs in delivering innovative solutions for all your lighting, ventilation, electrical, and security needs. It is committed to making the world a better place by creating quality products that meet your needs. With products available in Melbourne, Queensland, and West Australia, Brilliant is one of the country's largest lighting warehouses and maintains a range of 3000 modern and innovative items on offer.
Nature of the Company: Supplier of innovative lighting and providing electrical and air movement solutions
Headquarters: Brilliant is located at 956 Stud Road, Rowville, Victoria Australia 3178.
Time of Establishment: Brilliant was established in Australia over 30 years ago.
Main Products: Brilliant is offering indoor, outdoor, and security solutions for your residential and industrial places. It is providing security cameras, security LED sensor lights, and security sensors. A few top LED Security lights are;
ALLY: Security Floodlight with Smart Wi-Fi Camera
ALSTON: Round Slimline LED Bunker with Sensor
BARNET: Oval Slimline LED Bunker with Sensor
COMMANDER: LED 2 Light Security Floodlight with Sensor
KEEPER: PAR38 Security Floodlight with Sensor
ESCORT: Smart Wi-Fi Security Floodlight with Sensor
MIDDLETON: Solar Powered Security Floodlight with Sensor
LAMY: Halogen 2 Light Security Floodlight with Sensor

Source: https://www.coolon.com.au/
Coolon Pty Ltd offers a range of products exclusively designed and manufactured by Coolon Australia in compliance with world standards. The Coolon range of lighting has all kinds of features to keep your LEDs going, including short circuit and open circuit protection. All products undergo rigorous testing in development and during manufacturing. Coolon is dedicated to manufacturing the highest quality LEDs in the industry and their commitment shows in the products they make.
Nature of the Company: Supplier of LED Lighting Products for Industrial, Architectural, and Commercial Applications
Headquarters: Coolon Pty Ltd Head Office is located at 12-14 Austral Place, Hallam, Victoria 3803, AU.
Time of Establishment: Coolon Pty Ltd was founded in 2001.
Main Products: Brilliant is offering Industrial and agricultural LED lighting solutions. It has huge collections of different LED lights. A few examples of industrial LED lights are;
AC2 LED Mining Lead Light
AZIZ LIGHT™ LED High Bay
BNS LED Batten Light
Bulkhead / EM Bulkhead LED Light
CP24 LED Flood Light
Rom Hopper Bin Indicator Depth / Distance Indicator Light
A few examples of agricultural LED lights are;
Aduro X2_Ultra-compact LED strip with optical control
Aduro X2 C_Ultra-compact LED strip with optical control and color output options
Alto_High-performance rigid LED strip with homogeneous light output
Aria RGBW_High-power RGBW linear AC floodlight with optical control
Liverpool_Pole-mounted feature luminaire
Founded in 2010, ShineLong LED Manufacturer has grown steadily into one of the most influential LED lighting manufacturers in China. ShineLong has been innovating and designing its commercial and industrial products for years. We aim to provide customers with first-rate LED products that are high-performing, efficient, and of premium quality.
Nature of the Company: Wholesale LED Lights Manufacturer
Headquarters: ShineLong, located at No. 35 Baolong 2nd Rd., Nanyue, Longgang Dist., Shenzhen City, Guangdong, 518116, China.
Time of Establishment: ShineLong is established in 2010.
Main Products: ShineLong is offering the following LED light products;
LED Flood Light
LED High-bay Light
LED Tunnel Light
LED Light Bar
LED Tube Light
LED Tri-proof Light
LED Panel Light
Custom LED Lights
Induction UVC Lamp
Led security light with sensor – ShineLong
ShineLong is one of the best-LED security light providers with a sensor. Our outdoor lighting solution will suit your needs, offering you superior quality and features. Getting is Led security light with a sensor is a great way to protect your property. It includes motion sensors that will alert you when someone enters the perimeter of your home, so you can scare them off even while it's dark.
Security camera with led light – ShineLong
Since security cameras are becoming more and more important, we're here to provide you with the best option we have on the market. Not only does it come at a good price point, but it also has an incredible set of features. Shine long is your one-stop-shop for all things surveillance. We have many variants of security cameras that come with different LEDs so you can find the perfect light for the task. Contact us and we'll suggest a product to fit your needs.
Wholesale security led sensor light – ShineLong
ShineLong offers the best quality lights with a focus on brightness, efficiency, and lifespan. If you need a wholesale LED light manufacturer, we might be the perfect solution. Our extensive list of products should have something to meet your needs! All you need to do is get in contact with us today.

Source: https://hpm.com.au/
Legrand Group is a leading global provider of products for electrical installations, like indoor and outdoor LED lights, as well as information networks serving domestic, commercial, and industrial markets. HPM offers a wide variety of products for various needs, all designed to be unpretentious and safety-conscious.
Nature of the Company: Electrical industry
Headquarters: Head office is located at HPM Legrand Nexus Industry Park Building 4, 43-47 Lyn Pde (off Kurrajong Road), Prestons, NSW 2170, AUS.
Time of Establishment: HPM Legrand was founded in 2007.
Main Products: HPM Legrand is offering the following types of indoor and outdoor products:
Indoor LED lights are;
LED Downlights
LED Panels & Oysters
LED Contemporary Lights
LED Globes
LED Battens
Outdoor LED lights are;
I.Y. LED Garden Lights
LED Floodlights
LED Contemporary Lights
LED Worklights
LED Bunker Lights

Source: https://haneco.com.au/
Haneco Lighting invests a lot of time and resources into product development and innovation. Around 20% of the technical team is involved in R&D, which is crucial for future success. The technical team tests the product to make sure that there are no faults and that the product does precisely what it is supposed to do.
Its friendly sales team is the best in the electrical industry and works with Australia's leading wholesalers. This partnership is what makes it possible to offer our extensive range of products to homeowners and contractors like you.
Nature of the Company: LED light manufacturer
Headquarters: Haneco Lighting is located at 262 Marion Road, Netley, SA 5037, Australia.
Time of Establishment: Haneco Lighting was founded in 2011.
Main Products: Haneco Lighting is offering the following LED lights;
Downlight
Surface Mount
Tracklight & LED Strip
Batten
Panel
Highbay & Lowbay
Exterior Lighting
Emergency Lighting
Lamps & Tubes | Retro Fit

Source: https://www.fuzionlighting.com.au
Fuzion Lighting is an Australian company with high quality, practical products, and professional customer service. It has a range of commercial and industrial light fittings which are supported by our energy-saving LED Floodlights, LED Panel Lights, and LED Tubes. Its luminaires are specifically made to be competitively priced and comply with all Australian standards. They come with features that save you time and money, as well as design features.
Nature of the Company: Commercial & Industrial Lighting Wholesalers
Headquarters: Fusion Lighting is located at U13 14-28 Ivan St Arundel, QUEENSLAND, 4214 Australia.
Time of Establishment: Fusion Lighting was founded in 2014.
Main Products: Fusion Lighting is offering the following products;
LED BATTENS
LED DOWNLIGHTS
LED SHOP LIGHTER
LED LOWBAYS
LED FLOODLIGHTS
LED PANELS
LED TUBES
LED CABINET
LED OUTDOOR FITTINGS
SECURITY LIGHTS

Source: https://www.sapowernetworks.com.au/
SA Power is set in South Australia, where it provides quality power solutions that keep our community connected and able to power their homes. Its team of highly skilled employees can build, maintain, and upgrade everything from poles to substations. It does this for around 900,000 homes and businesses across the country.
Nature of the Company: SA's Electricity Distributor
Headquarters: SA Power Networks is located in Keswick, South Australia, Australia.
Time of Establishment: SA Power Networks was founded in 1946.
Main Products: SA Power Networks is offering;
SA Power Networks is making the community safer and more secure by supplying, installing, and maintaining more than 240,000 new street lights in South Australia. It is also upgrading the existing public lighting with energy-saving LED fixtures.
SA Power Networks install floodlights in public spaces and other places to increase security and safety for people who may use them. Floodlights are designed to light up specific signs, car parks, or garden features. They can also be installed around a business or house to provide electricity.

Source: https://robus.com.au/
The LED Group ROBUS is an Irish-based company with a global presence and a solid reputation for delivering first-class customer service and innovative products. LED Group ROBUS was founded in 1984 and is headquartered in Dublin. It has branch offices in Britain, Australia, New Zealand, South Africa, and China.
Its products are built on sustainable technology, which results in lower energy, maintenance, and overall efficiency. The performance of the products is outstanding and the return on investment over time will be higher.
Nature of the Company: LED Lights Manufacturer
Headquarters: LED Group ROBUS is located at Suite B, Pittwin Road, Capalaba, QLD 4157, AUS.
Time of Establishment: LED Group ROBUS was founded in 1984.
Main Products: LED Group ROBUS is offering the following types of LED lights;
Industrial e.g. Horizon Linear
Commercial e.g. DALLAS Backlit Panel
Downlights e.g. GEM CCT4 Gimbal Dimmable Downlight
Outdoor lights e.g. REMY LED Flood Lights
LED Flexi Strips e.g. VEGAS LED Flexi-strip

Source: https://www.mercator.com.au/
Mercator has been supplying high-quality decorative lighting to leading retailers all over Australia for a combined total of nearly 50 years. This experience and longevity have given to this company the opportunity to provide a wide range of high-quality goods. Everyone complies with Australian standards, is of excellent quality, and comes with a warranty.
It has passionate people with a dedication to customer service. They have built up an established network of national customer support, aiming to ensure total customer satisfaction.
Nature of the Company: Quality Lighting, Ceiling & Wall Fans Store
Headquarters: Mercator Pty Ltd is located at Caribbean Park, 36 Lakeview Drive, Scoresby, Victoria 3179 Melbourne, VIC, Australia 3179.
Time of Establishment: Mercator Pty Ltd was founded in 1968.
Main Products: Mercator Pty Ltd is offering the following type of LED lights;
Pendants e.g. Adena Pendant
Table & Floor Lamps e.g. Addison Floor lamp
Downlights e.g. Aaydan LED Recessed Lens Downlight
DIY Lighting e.g. Anna DIY Ceiling Fixture
Task Lamps e.g. Ben Floor Lamp
Outdoor Lighting e.g. Alix Large Exterior Wall Light

Source: https://tropicairelectrical.com.au/
With 27+ years in the industry, TropicAir Electrical has worked on many residential and commercial projects. It supplies, installs, and maintains a range of energy-efficient systems. It provides efficient and cost-effective services such as air conditioner installation, security lighting, smoke alarms, and switchboard upgrades in homes in Townsville.
Nature of the Company: Residential and Commercial Electrical Supplier
Headquarters: TropicAir Electrical is located at 15 Laguna Ave, Kirwan QLD 4817.
Time of Establishment: TropicAir Electrical has over 27 years of experience.
Main Products: TropicAir Electrical supplies and installs a wide variety of security lighting both commercial and residential. This includes energy-efficient security lights and floodlights. For example;
Fluorescent security lights
Motion-Activated exterior security lights
HID outside lights
Halogen exterior floodlights
Wireless security lights
Security LED Lights are the perfect product for people who care about their home and workplace! They protect any setting. ShineLong is here to help you find the best-LED manufacturers in the business. We have a full range of high-quality lights including security and safety products, customizable led lights, and more.
If you're looking for more security LED lights manufacturers, check out the following articles:
Thinking about the environment and you!