Gauls Dali Dimming
IP68 LED Tri-proof Light
ShineLong's Guals Dali Dimming IP68 LED Tri-proof Light
| | | | |
| --- | --- | --- | --- |
| Article Number | Power (W) | Lumen (lm) | Working Current (mA) |
| SL-P68X2-20-XL | 20 | 2400 | 450 |
| SL-P68X2-30-XL | 30 | 3600 | 750 |
| SL-P68X4-40-XL | 40 | 4800 | 950 |
| SL-P68X4-50-XL | 50 | 6000 | 1200 |
| SL-P68X5-50-XL | 50 | 6000 | 1200 |
| SL-P68X5-60-XL | 60 | 7200 | 1400 |
* Where the first "X" represents diffuser type, it can be F(Frosted), T(Transparent)
  The number after the first "X" represents length of light. "2"=600mm, "4"=1200mm, "5"=1500mm
  The second "X" represents CCT, it can be W(3000K/4000K), P(5000K), C(6000K)
| | |
| --- | --- |
| Light Source | SMD2835 |
| CRI | >80 |
| Beam Angle | 120° |
| CCT | 3000K/4000K/5000K/6000K |
| AC Input | 220-240V/100-277V |
| DC output | 30-40V |
| SDCM | <4 |
| Power Factory | >0.95 |
| Operating Temperature | -20~+40℃ |
Cover                Standard                 Premium
Frosted               120lm/w                  140lm/w
Transparent        130lm/w                  150lm/w
Please note:
1. Above efficacy based on 4000K
2. All values are based on an ambient temperature of 25°C
3. Efficacy tolerance is ±10% and wattage tolerance is ±10%
4. If CRI>90, light efficiency will be reduced by 10-15%
LUMINOUS INTENSITY DISTRIBUTION DIAGRAM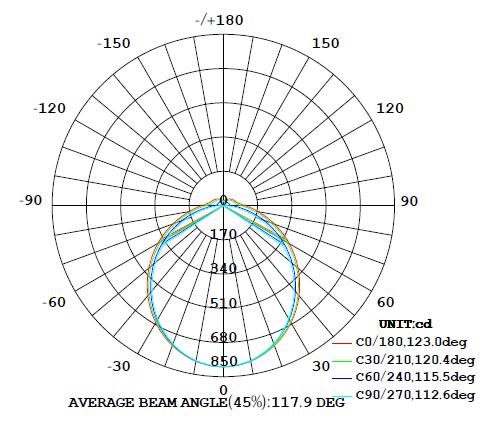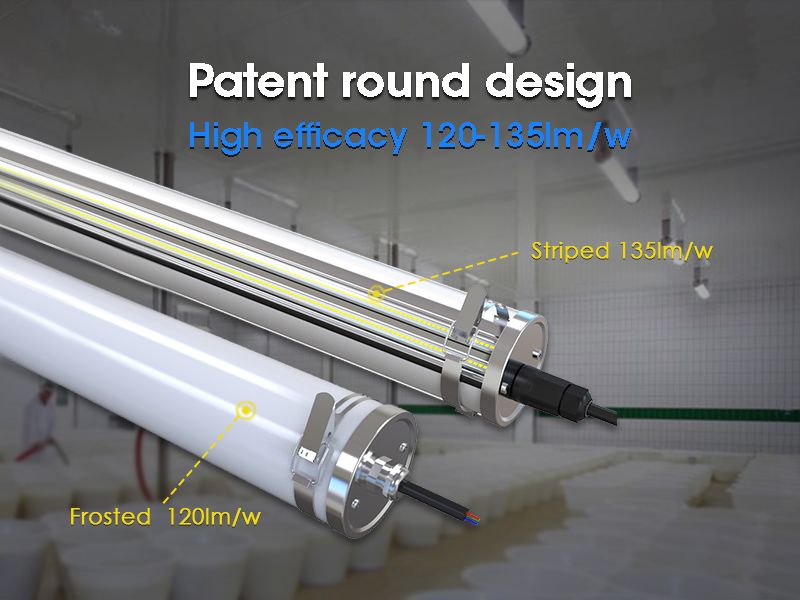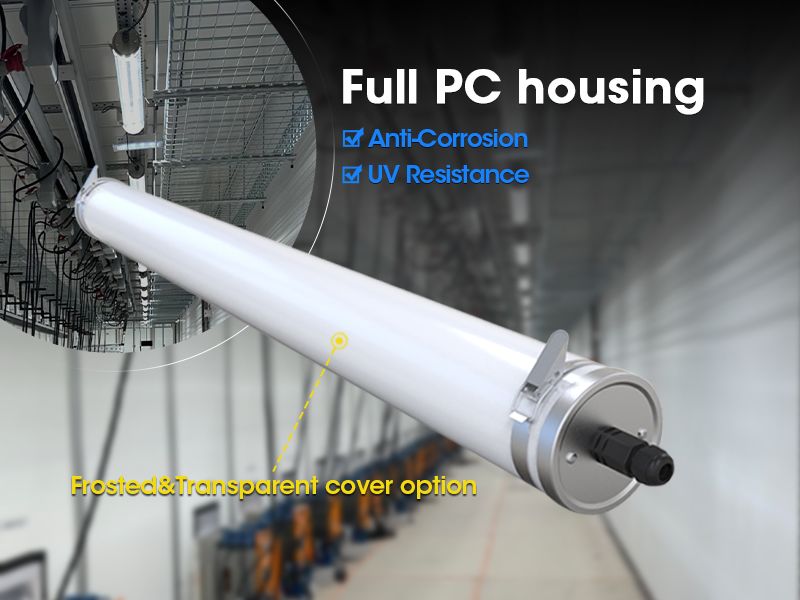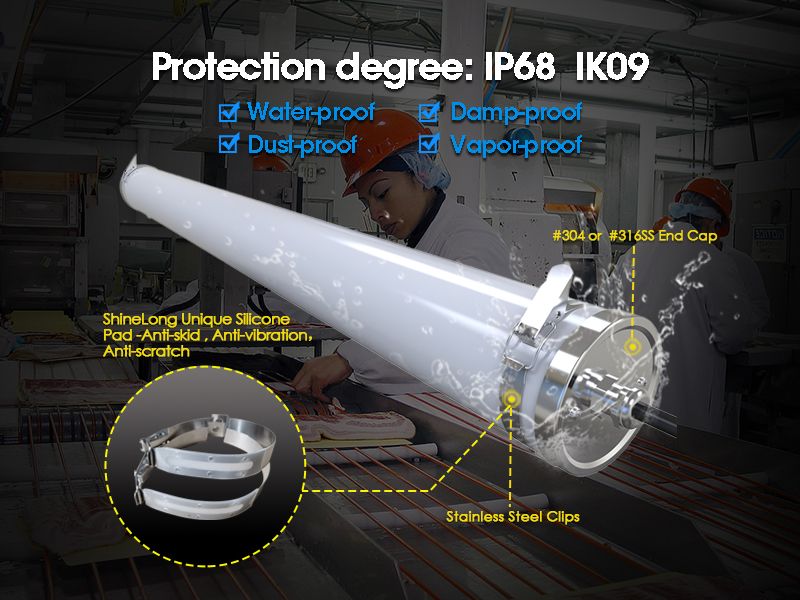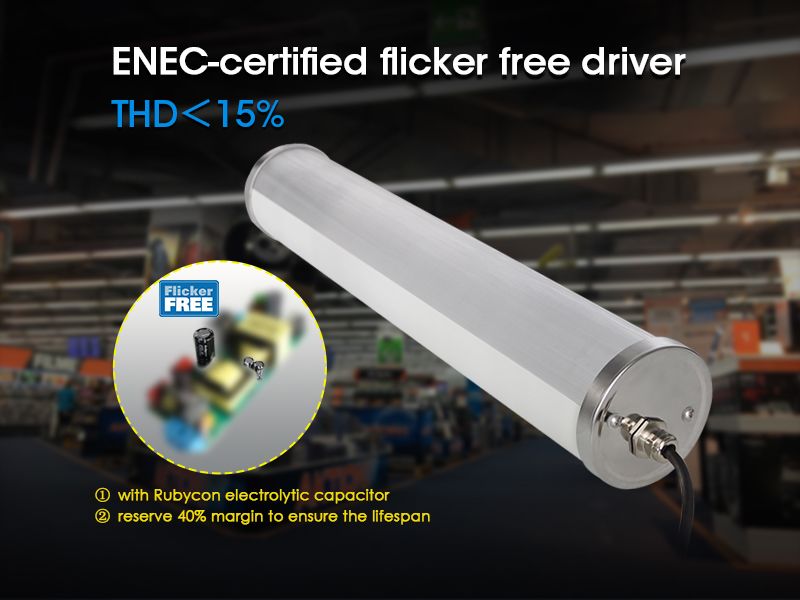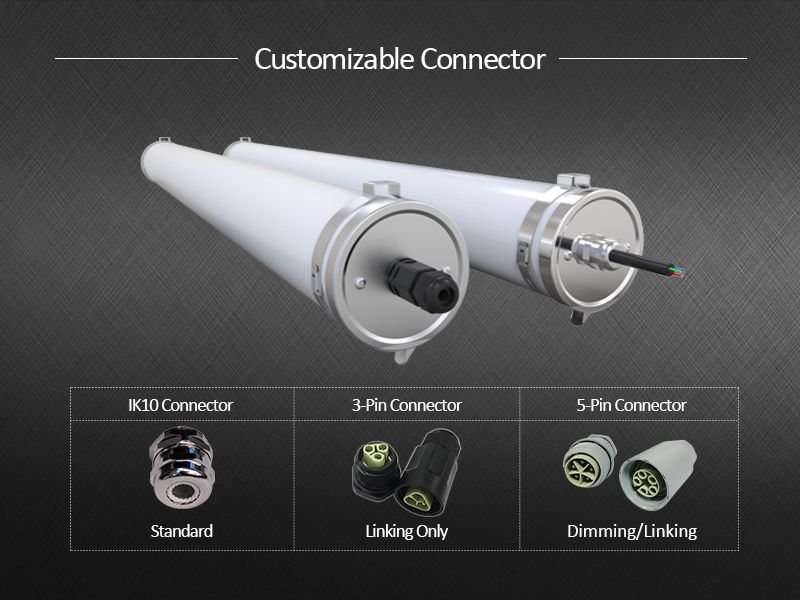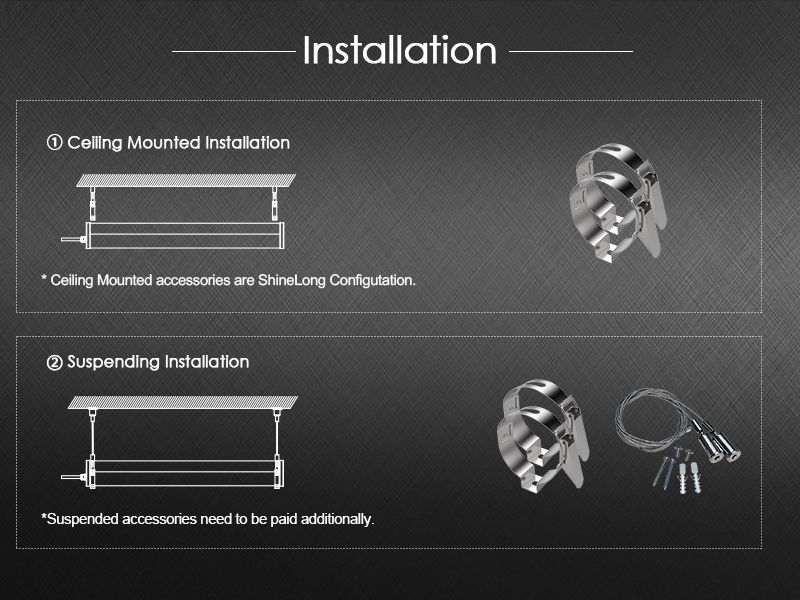 Gauls DALI Dimming IP68 LED Tri-proof Light Description
DALI dimming function is an advanced dimming technology that allows lamps to achieve different levels of brightness regulation in different scenes, for better lighting effects. Its working principle is to control the lamp by using a digital signal, and to regulate the brightness of the lamp by changing the voltage and pulse width. DALI dimming function is widely used in various lighting scenarios, both indoors and outdoors.
The difference between DALI dimming function and 1-10V dimming is as follows:
When there is no signal input, the brightness is minimum;
The LED output end is a safe low-voltage circuit (SELV) and double-insulated from the mains, but connecting a dimmer may reduce the insulation rating to basic insulation;
The signal terminal should not be damaged by input +/-20V;
The current size of the signal terminal output is between 10uA-2mA;
The maximum voltage of the signal terminal should not exceed 11V;
The brightness is minimum at 0-1V, adjustable at 1-10V, and maximum at 10-11V.
In conclusion, DALI dimming function and 1-10V dimming are important topics in the field of modern lighting. Understanding their concepts and working principles, as well as their differences and connections, can help us better understand and apply these technologies, and improve lighting quality and user experience.
Thinking about the environment and you!