Gauls IP68
Emergency Triproof LED Light
ShineLong's Guals IP68 Emergency Triproof LED Light
| | | | |
| --- | --- | --- | --- |
| Article Number | Power (W) | Lumen (lm) | Working Current (mA) |
| SL-P68X2-20-XB | 20 | 2400 | 450 |
| SL-P68X2-30-XB | 30 | 3600 | 750 |
| SL-P68X4-40-XB | 40 | 4800 | 950 |
| SL-P68X4-50-XB | 50 | 6000 | 1200 |
| SL-P68X5-50-XB | 50 | 6000 | 1200 |
| SL-P68X5-60-XB | 60 | 7200 | 1400 |
* Where the first "X" represents diffuser type, it can be F(Frosted), T(Transparent)
  The number after the first "X" represents length of light. "2"=600mm, "4"=1200mm, "5"=1500mm
  The second "X" represents CCT, it can be W(3000K/4000K), P(5000K), C(6000K)
| | |
| --- | --- |
| Light Source | SMD2835 |
| CRI | >80 |
| Beam Angle | 120° |
| CCT | 3000K/4000K/5000K/6000K |
| AC Input | 220-240V/100-277V |
| DC output | 30-40V |
| SDCM | <4 |
| Power Factory | >0.95 |
| Operating Temperature | -20~+40℃ |
Gauls Emergency Battery Information
Article Number        Emergency Power        Battery Parameters
SL-P68X2-20-XB                    3W                          3.6V 2600mAh
SL-P68X2-30-XB                    3W                          3.6V 2600mAh
SL-P68X4-40-XB                    4W                          7.2V 2500mAh
SL-P68X4-50-XB                    8W                          3.6V 4400mAh
SL-P68X5-50-XB                    8W                          3.6V 4400mAh
SL-P68X5-60-XB                    8W                          3.6V 4400mAh

Remark:
1. Indicator color (Green – Recharging & Working, Yellow – malfunction) 
2. Battery can be recharged at least 500 times. In order to maintain the battery well it must be discharged every 3 months.
Cover                Standard                 Premium
Frosted               120lm/w                  140lm/w
Transparent        130lm/w                  150lm/w
Please note:
1. Above efficacy based on 4000K
2. All values are based on an ambient temperature of 25°C
3. Efficacy tolerance is ±10% and wattage tolerance is ±10%
4. If CRI>90, light efficiency will be reduced by 10-15%
LUMINOUS INTENSITY DISTRIBUTION DIAGRAM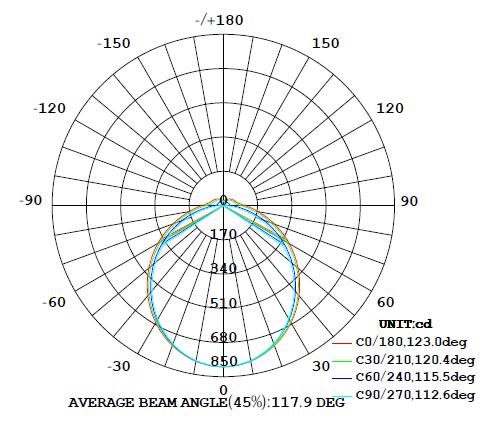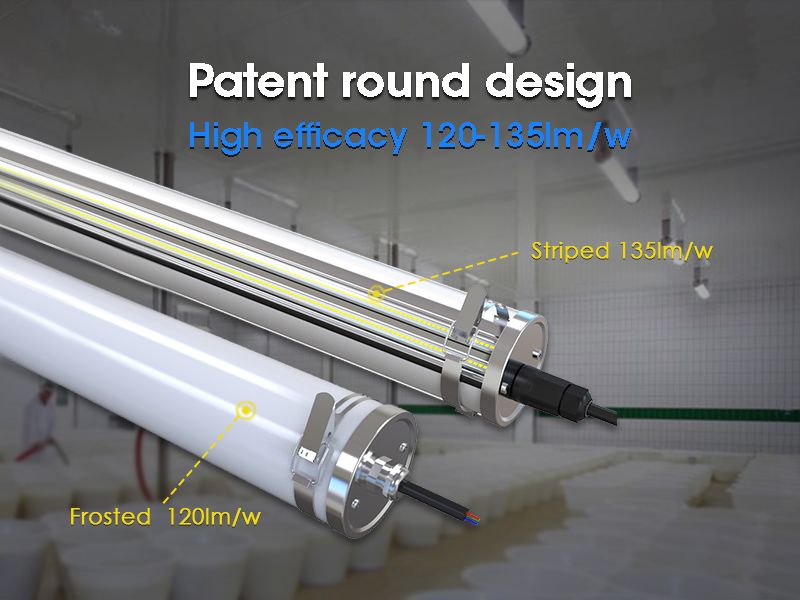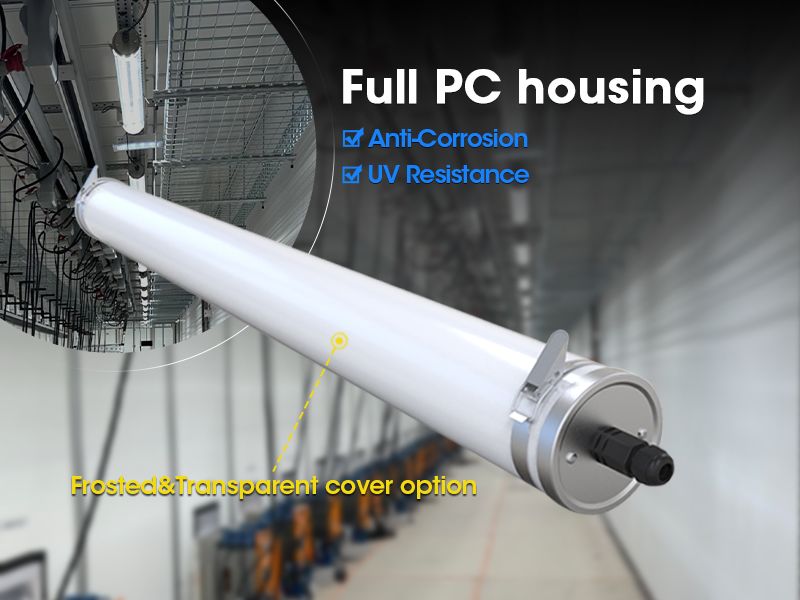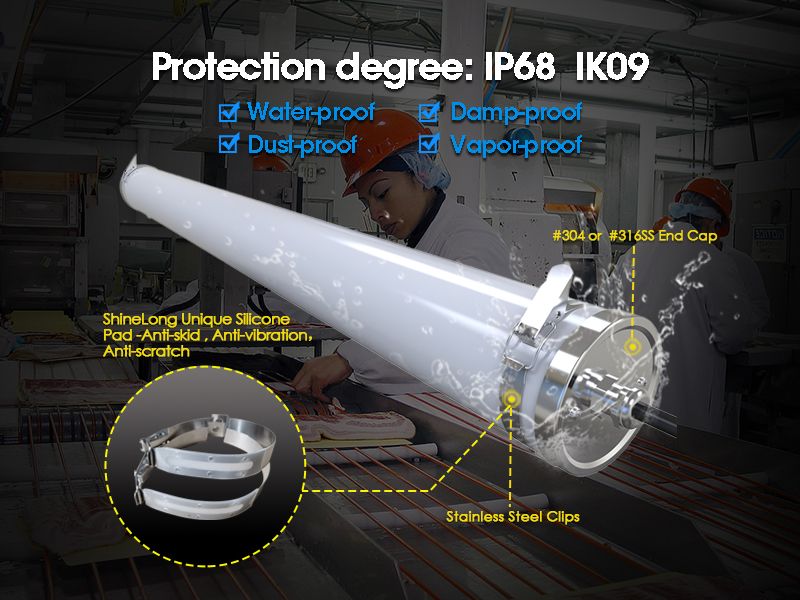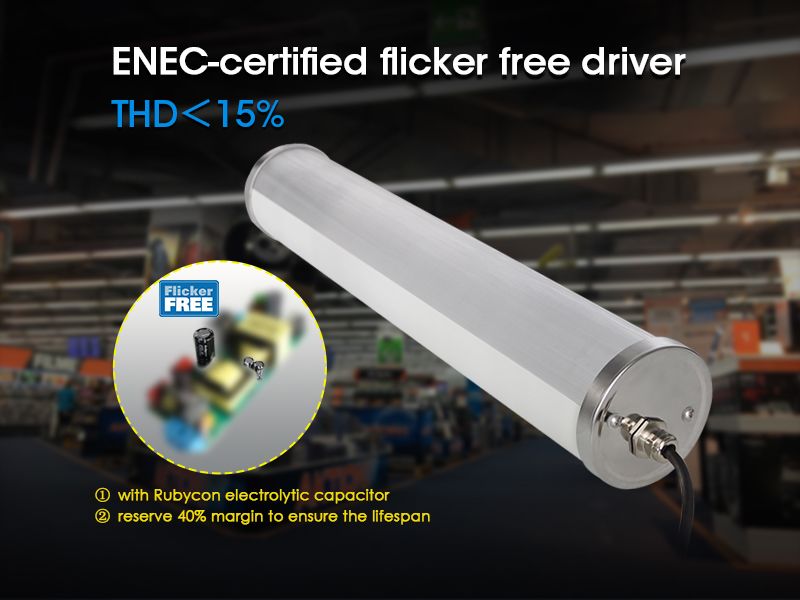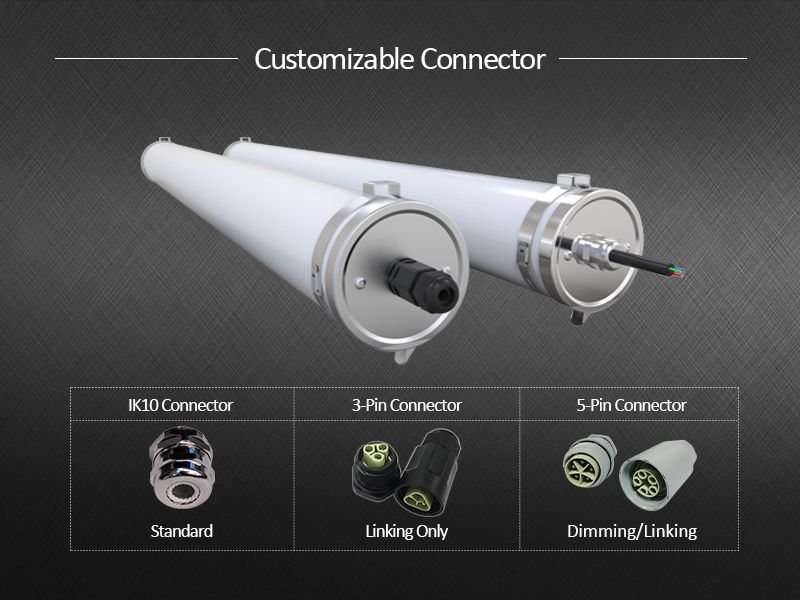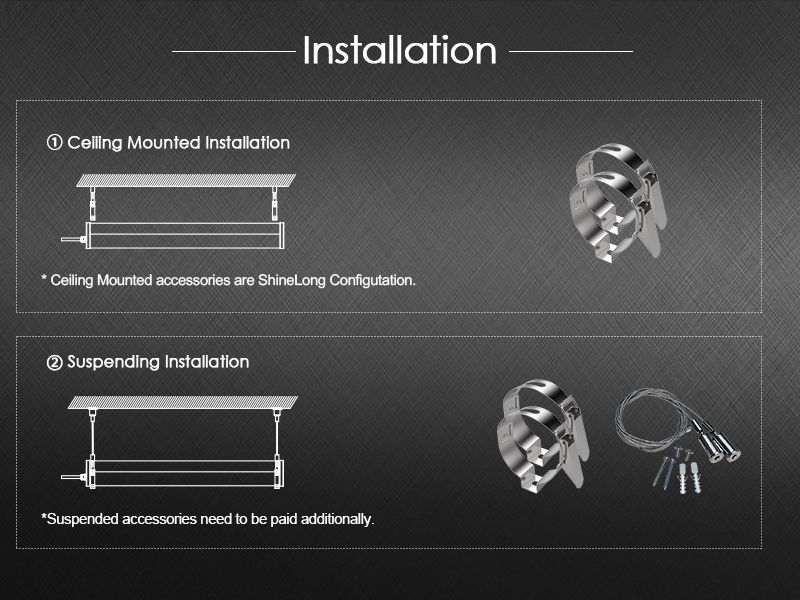 Gauls IP68 Emergency Triproof LED Light Description
The Emergency LED Tri-Proof Light is a tough and reliable lighting solution suitable for a variety of industrial and commercial settings. With its waterproof construction and high-quality LED technology, it can withstand harsh environments and provide efficient illumination. It has an emergency mode that activates automatically during power failures, making it ideal for safety-critical areas such as hospitals, warehouses, and parking garages. It's tri-proof design makes it resistant to dust, water, and other environmental factors, requiring little maintenance and enhancing durability. The light is easy to install and energy-efficient, giving you excellent value for your money.
Thinking about the environment and you!