EcoMini
1-10V Dimmable Tri-proof LED Light
ShineLong's Ecomini 1-10V dimmable tri-proof led light
| | | |
| --- | --- | --- |
| Article Number | Power (W) | Lumen (lm) |
| SL-M65X2-20-X-D | 20 | 2600 |
| SL-M65X4-35-X-D | 35 | 4550 |
| SL-M65X5-45-X-D | 45 | 5850 |
* Where the first "X" represents diffuser type, it can be F(Frosted), T(Transparent)
* The number after the first "X" represents length of light. "2"=600mm, "4"=1200mm, "5"=1500mm
* The second "X" represents CCT, it can be W(3000K/4000K), P(5000K), C(6000K)
* DIP Switch Power optional:
* DIP Switch CCT optional:
3000K/4000K/5000K & 4000K/5000K/6000K
| | |
| --- | --- |
| Light Source | SMD2835 |
| CRI | >80 |
| Beam Angle | 120° |
| CCT | 3000K/4000K/5000K/6000K |
| AC Input | 220-240V |
| DC output | 35-170V |
| SDCM | <4 |
| Power Factory | >0.95 |
| Operating Temperature | -20~+40℃ |
Cover                Standard                Premium
Frosted               135lm/w                  145lm/w
Please note:
1. Above efficacy based on 4000K
2. All values are based on an ambient temperature of 25°C
3. Efficacy tolerance is ±10% and wattage tolerance is ±10%
4. If CRI>90, light efficiency will be reduced by 10-15%
LUMINOUS INTENSITY DISTRIBUTION DIAGRAM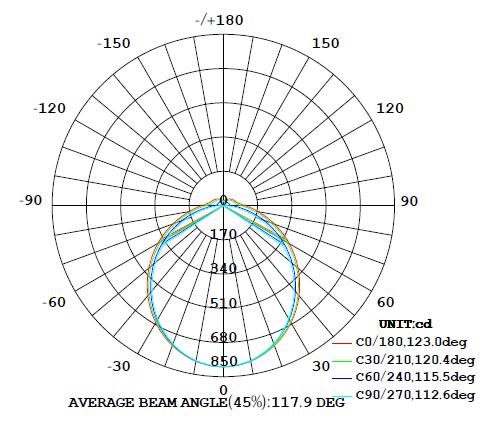 EcoMini IP65 Tri-proof Light Details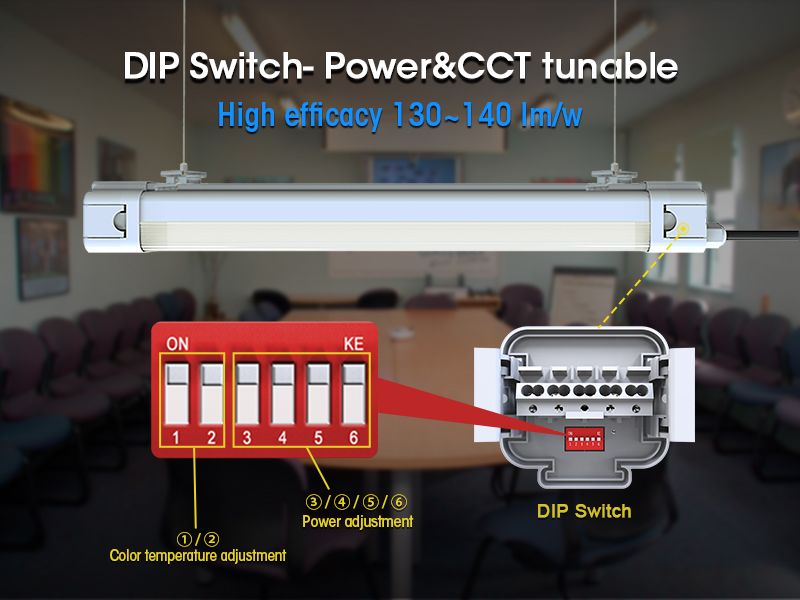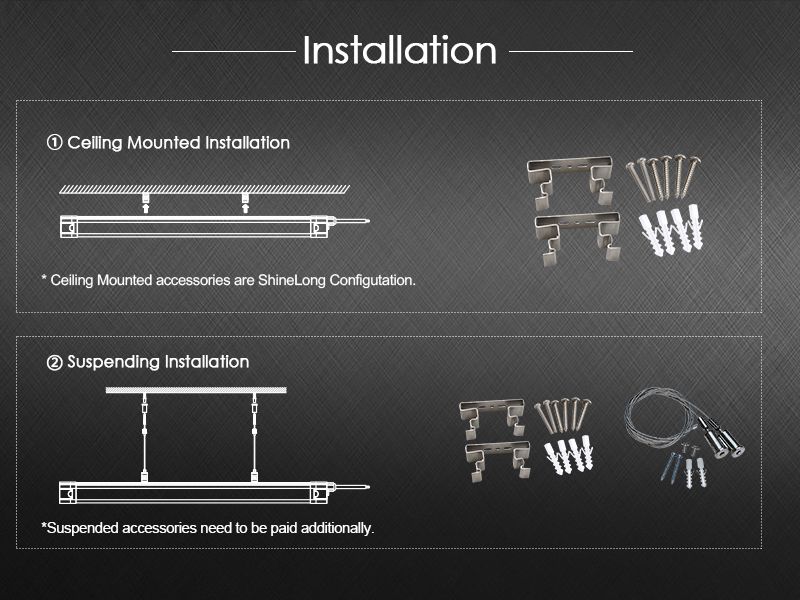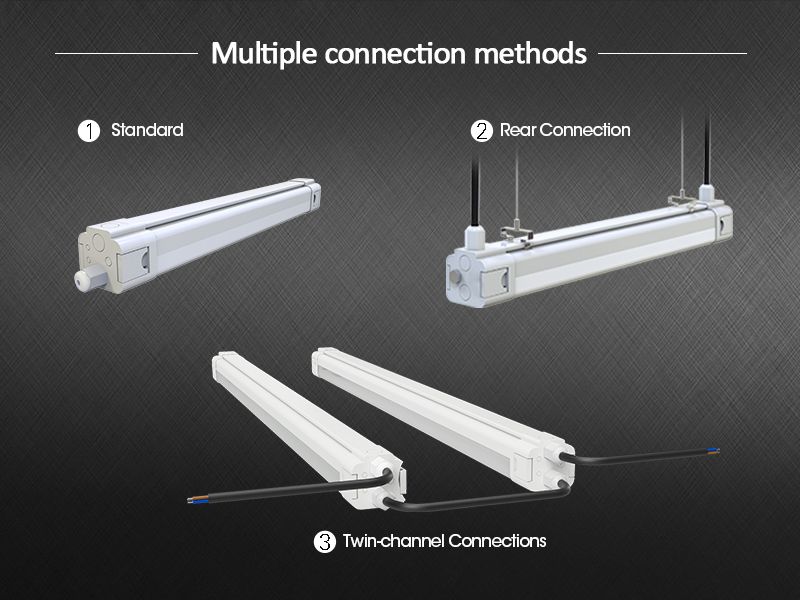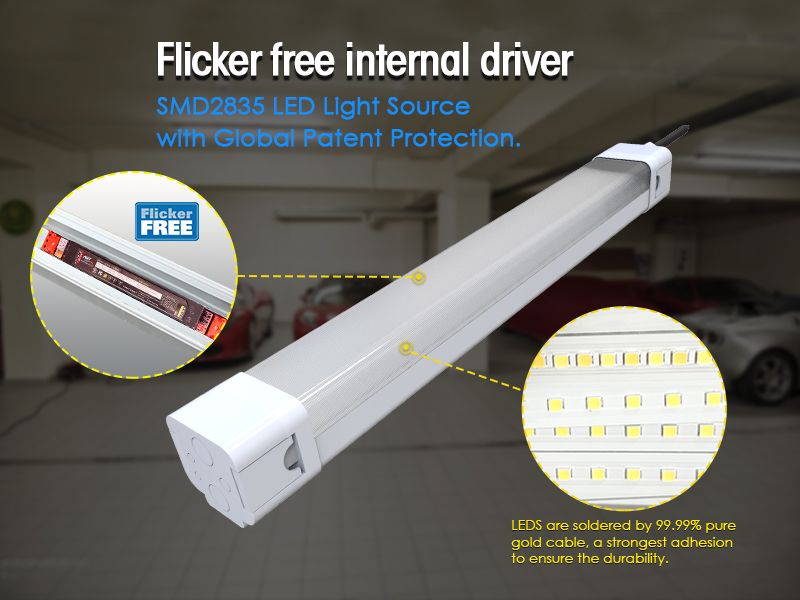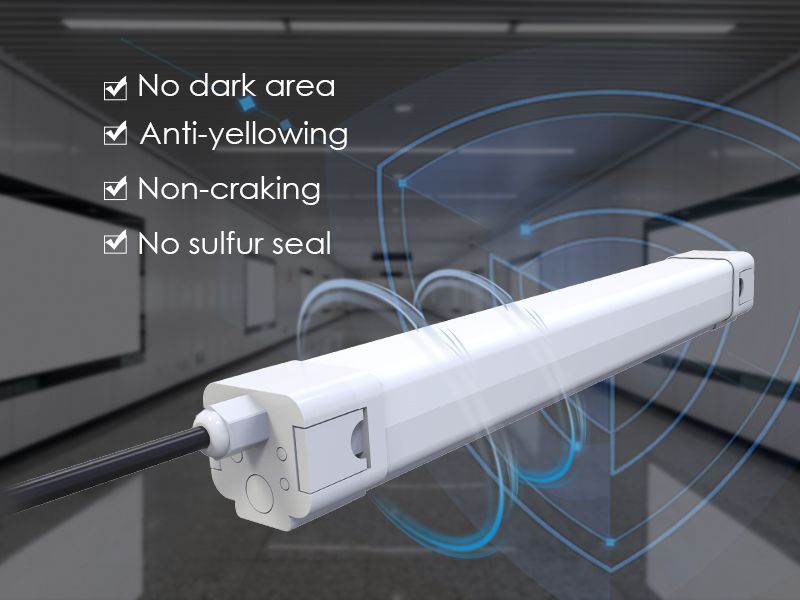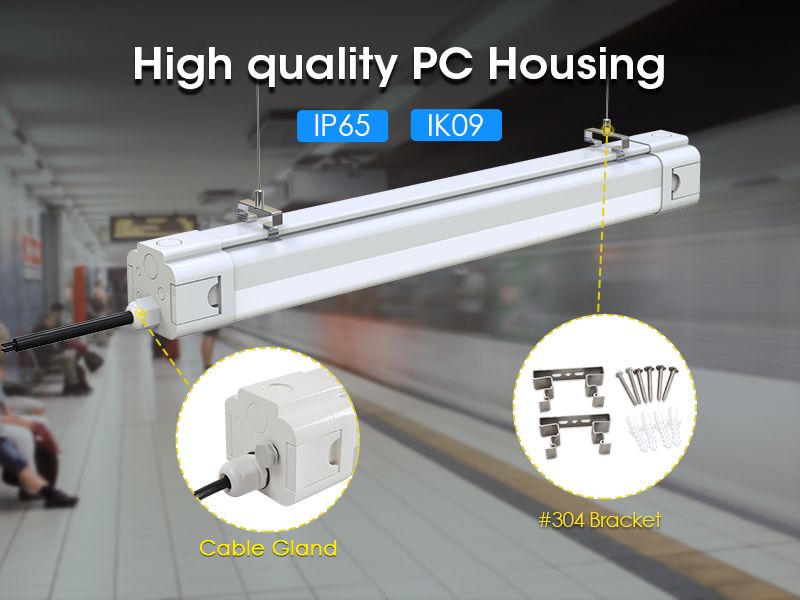 EcoMini Tri Proof LED Light Applications
EcoMini IP65 Tri-proof LED Light Description
This is a high-quality product that can adapt to various indoor environments, It has the following features that distinguish it from other IP65 LED lights:
It has an IP65 waterproof rating, which means it can resist water, dust, and moisture. This makes it suitable for places such as garages, warehouses, factories, parking lots, supermarkets and more.
It has a switch color temperature and power adjustment function, which allows the user to choose from four color temperature options (3000K, 4000K, 5000K or 6000K) and different power levels. 
This enables the user to customize the light according to their needs and preferences.
It has a high cost performance ratio, which means it can save up to 80% of energy consumption compared with traditional light sources. 
This reduces the electricity expenses and the environmental impact of the product. 
It has a long life span of 50000 hours, which minimizes the maintenance costs and the waste generation of the product.
It has a Tool-free series installation function, which means it can be easily and securely installed on the ceiling or hanging line with 316 stainless steel buckles. 
These buckles ensure the water tightness of the product and allow the user to connect multiple light fixtures without difficulty.
It has a 1-10V/DALI dimming system function, which means it can adjust the brightness level according to the ambient light or the user's preference. 
It also has a Microwave induction function that can turn the light on or off automatically when it detects movement.
The IP65 waterproof light is a reliable and efficient product, that provides uniform and bright lighting effects for various indoor occasions. 5-years warranty that guarantees the quality and performance of the product. EcoMini is a product that deserves the user's attention and consideration.
Thinking about the environment and you!