Leaders of the Municipal Market Supervision Bureau Visit ShineLong Technology
On April 7, 2023, Zhong Xin, director of the Agricultural Industry Development Department of the Shenzhen Municipal Market Supervision Administration, and Ren Xiaoxiong, section chief, and his party, under the recommendation and company of Chairman Li and Secretary General Zhang of the Shenzhen Agricultural Association, went deep into ShineLong Technology to guide the work , and highly appraised our company's innovative achievements in the field of LED bio-illumination, and awarded ShineLong the vice-chairman institution plaque of Shenzhen Facilities Agriculture Industry Association for 2023-2024.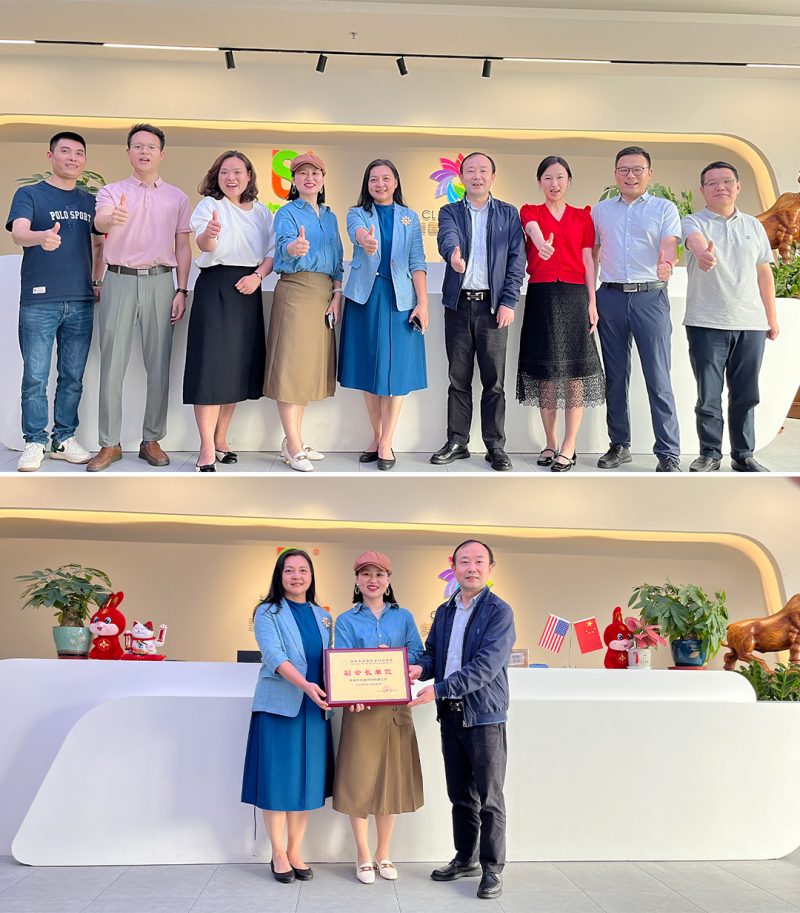 As one of the top ten bio-lighting brand companies in Shenzhen, ShineLong Technology is a company that focuses on high-end LED manufacturing. With the brand concept of "Defending Quality and Elevating 'Made in China'", it actively develops agricultural application markets at home and abroad. Committed to providing advanced lighting solutions and quality assurance for global agricultural development.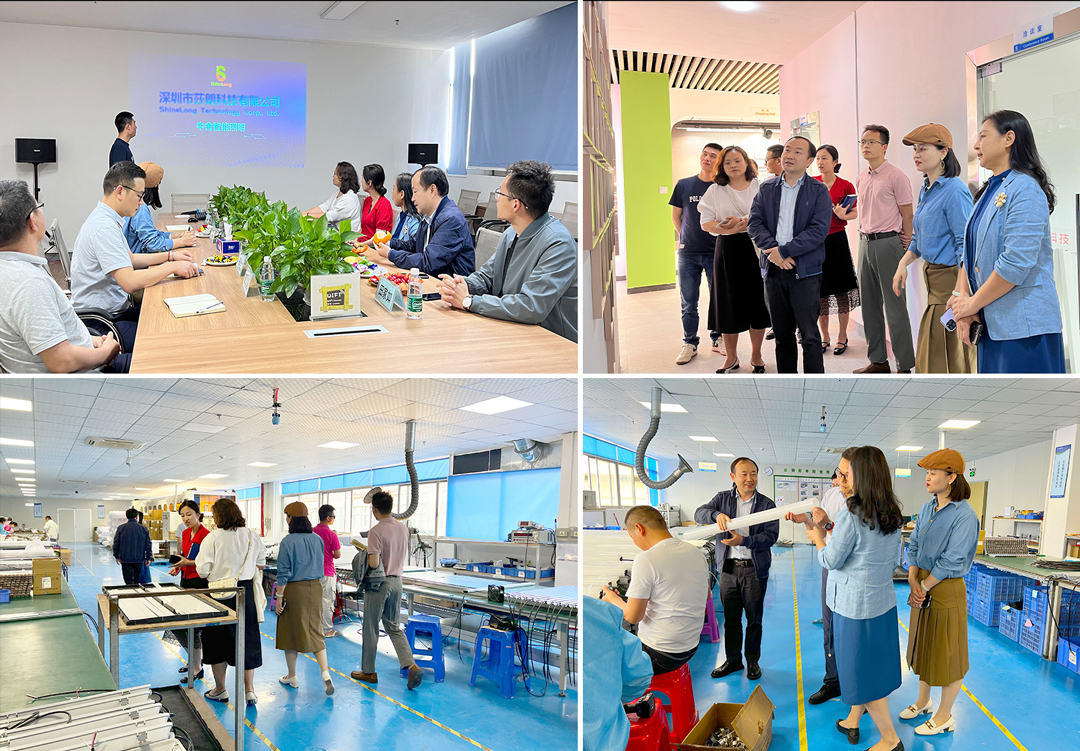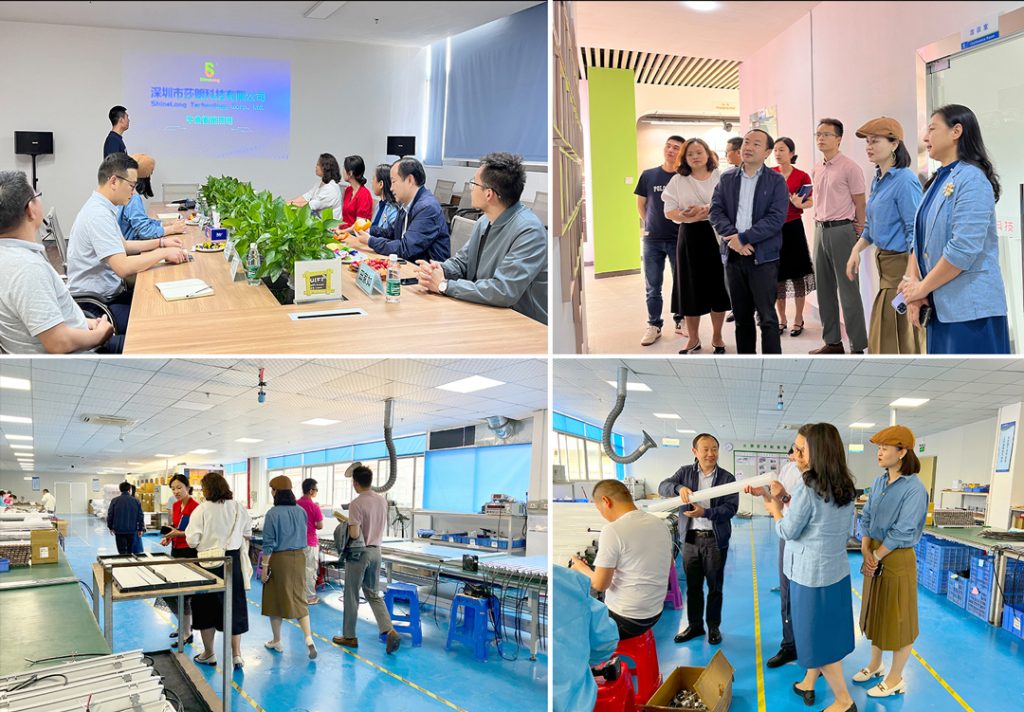 Accompanied by Executive Vice President Connie and Chief Assistant Zhou Jing, the leaders visited the exhibition hall and production workshops of ShineLong Technology, and learned more about our company's technical characteristics and application cases in LED bio-illumination.
ShineLong Technology used the self-developed lighting control system to collect and analyze the cowpen data of the top-ranked Middle East customers in the global animal husbandry industry, and found that the milk production of cows in cowpens with LED bio-illumination was higher than that of cowpens without LED bio-illumination up 10-15%. This shows that a scientific and reasonable lighting environment can promote the healthy growth of animals, improve the quality of meat and milk, and thus increase agricultural benefits. In addition to animal husbandry, ShineLong Technology has also realized the application of LED biological lighting in the fields of fungi and fishery, and achieved remarkable results.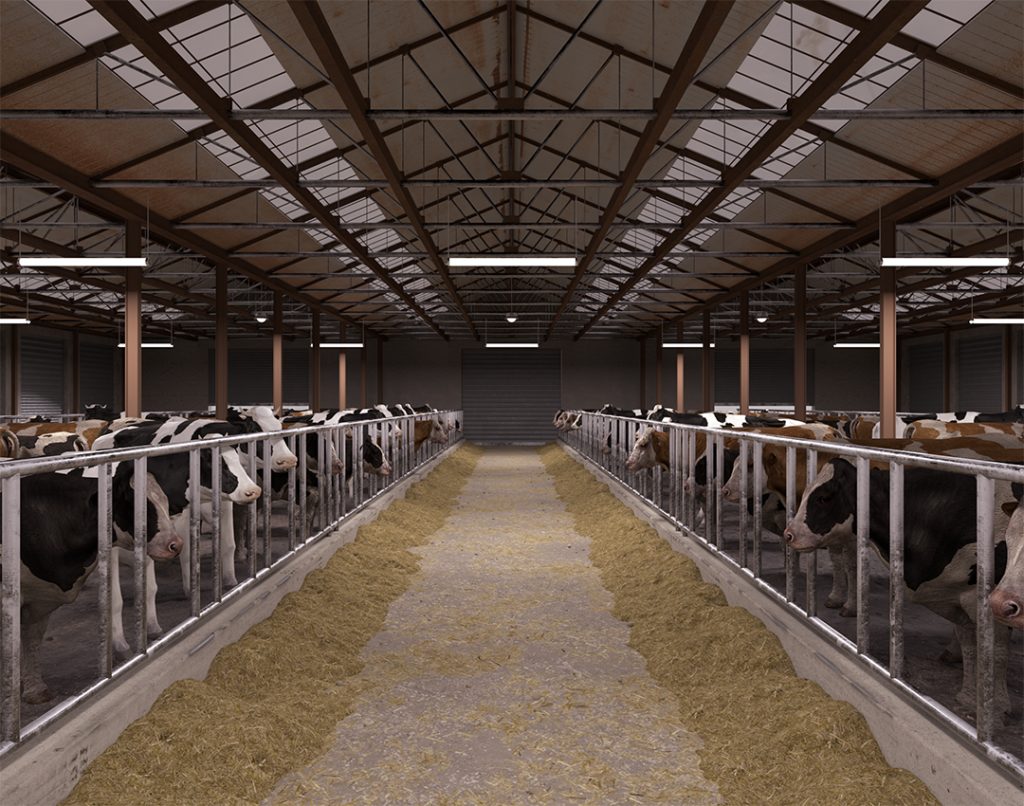 Director Zhong Xin expressed his appreciation for our company's innovation ability and market development and application ability in the field of LED biological lighting, and said that he will further optimize the relevant policies and measures for the development of the agricultural industry, and support technology-based enterprises to inject new innovation into the development of Shenzhen's agricultural industry. It is believed that under the attention and guidance of the leaders, ShineLong Technology will also strive to adapt to the new favorable trend of the agricultural industry, and make more contributions within its capabilities to the global high-tech agriculture, smart agriculture, and poultry and animal welfare lighting.
Founded in 2010, ShineLong LED Manufacturer has grown steadily into one of the most influential LED lighting manufacturers in China. ShineLong has been innovating and designing its commercial and industrial products for years. We aim to provide customers with first-rate LED products that are high-performing, efficient, and of premium quality.
Nature of the Company: Wholesale LED Lights Manufacturer
Headquarters: BLDG. A & B, No. 12th Dakeng Rd., Tongle, Baolong street, Longgang, Shenzhen, China, 518118
Time of Establishment: ShineLong is established in 2010.
Main Products: ShineLong is offering the following LED light products;
Wholesale security LED-bio-illumination light – ShineLong
ShineLong offers the best quality lights with a focus on brightness, efficiency, and lifespan. If you need a wholesale LED light manufacturer, we might be the perfect solution. Our extensive list of products should have something to meet your needs! All you need to do is get in contact with us today.