The business model and commercial value of bio-lighting
Bio-illumination refers to a technology that uses light irradiation to promote plant growth, control pests and diseases, and improve the yield and quality of agricultural products. 
It can also affect the growth and reproduction of animals by adjusting the light time and light intensity, thereby improving breeding efficiency and production. 
It is playing an increasingly important role in promoting agricultural modernization.
With the maturity of LED lighting technology, the range of product applications is becoming wider and wider, and technological innovation and technological development, are being accelerated in the field of biological lighting.
Top 10 Bio-illumination Brand Enterprises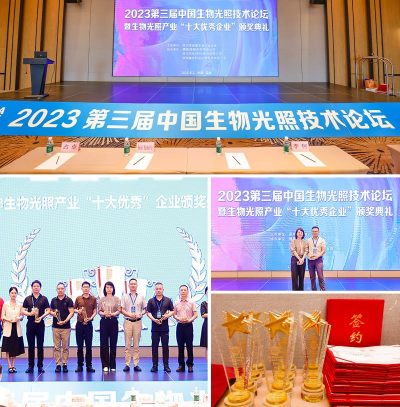 In June 2023, the 3rd China Bio-illumination Technology Forum, sponsored by Shenzhen Facilities Agriculture Industry Association, was successfully held as scheduled, and ShineLong Technology won the top ten bio-illumination brand enterprises in Shenzhen for two consecutive years. 
ShineLong is a participant in the formulation, of LED lighting industry standards for cattle and pig houses. 
ShineLong Technology has many years of experience, and technology accumulation in the field of LED lighting, and can provide customers with innovative and reliable solutions. 
At the same time, they can keep up with the development trend of the industry, and provide customers are supplied with the latest technological applications.
LED biological lighting technology provides customized solution design, according to animal breeding needs, and provides farm design and transformation solutions, including breeding environment design, lighting equipment installation and layout, etc., and helps farmers by providing a full range of services, improve farming efficiency and realize commercial value.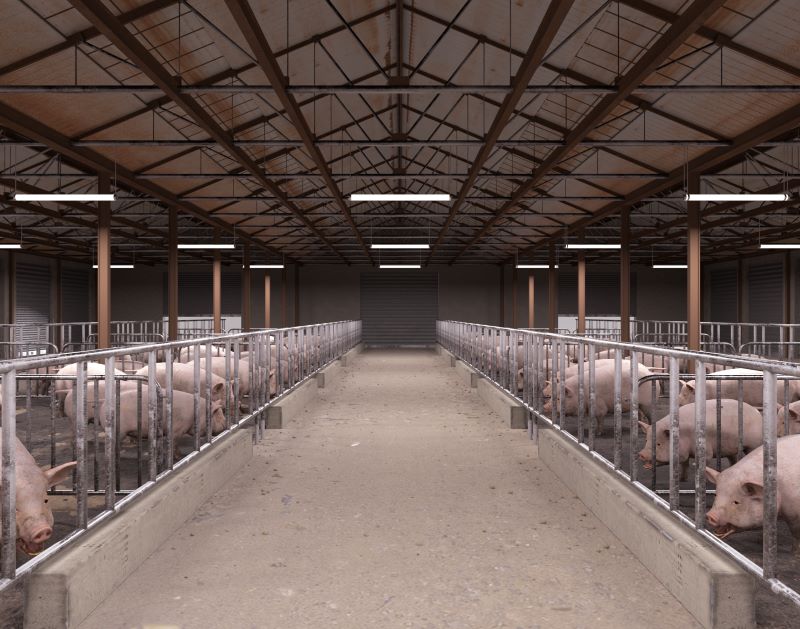 Pig house
LED biological lighting technology requires the use of specific LED lights, lighting controllers and other farming equipment and accessories to help farmers provide the best lighting solutions and quality assurance.
ShineLong Technology used the self-developed lighting control system, to collect and analyze the cowpen data of the top-ranked Middle East customers in the global animal husbandry industry, and found that the milk production of cows, using LED bio-illumination cowpens, was higher than that of unused cowpens up 10-15%. 
This shows that a scientific and reasonable lighting environment can promote the healthy growth of animals, improve meat and milk quality, and thus increase agricultural benefits.
Intelligent Lighting Control System
LED biological lighting technology has broad application prospects in the field of animal breeding.
Welcome to work with us to jointly develop new technologies and provide more advanced and efficient lighting breeding equipment.
Committed to improving the most competitive products and services for the majority of farming users, in order to maximize the business model and commercial value.
Thinking about the environment and you!