Parkade 1-10V Dimming
LED Tri-proof Light
| | | | |
| --- | --- | --- | --- |
| Article Number | Power (W) | Lumen (lm) | Working Current (mA) |
| SL-A65X2-20-XD | 20 | 2600 | 450 |
| SL-A65X2-30-XD | 30 | 3900 | 750 |
| SL-A65X4-40-XD | 40 | 5200 | 950 |
| SL-A65X4-50-XD | 50 | 6500 | 1200 |
| SL-A65X5-50-XD | 50 | 6500 | 1200 |
| SL-A65X5-60-XD | 60 | 7800 | 1400 |
* Where the first "X" represents diffuser type, it can be F(Frosted), S(Striped)
The number after the first "X" represents length of light. "2"=600mm, "4"=1200mm, "5"=1500mm
The second "X" represents CCT, it can be W(3000K/4000K), P(5000K), C(6000K)
| | |
| --- | --- |
| Light Source | SMD2835 |
| CRI | >80 |
| Beam Angle | 120° |
| CCT | 3000K/4000K/5000K/6000K |
| AC Input | 220-240V/100-277V |
| DC output | 30-40V |
| SDCM | <4 |
| Power Factory | >0.95 |
| Operating Temperature | -20~+40℃ |
Parkade 1-10V Dimming LED Triproof light Efficacy Version
Cover                Standard                 Premium
Frosted               130lm/w                  150lm/w
Striped                140lm/w                  160lm/w
Please note:
1. Above efficacy based on 4000K
2. All values are based on an ambient temperature of 25°C
3. Efficacy tolerance is ±10% and wattage tolerance is ±10%
4. If CRI>90, light efficiency will be reduced by 10-15%
LUMINOUS INTENSITY DISTRIBUTION DIAGRAM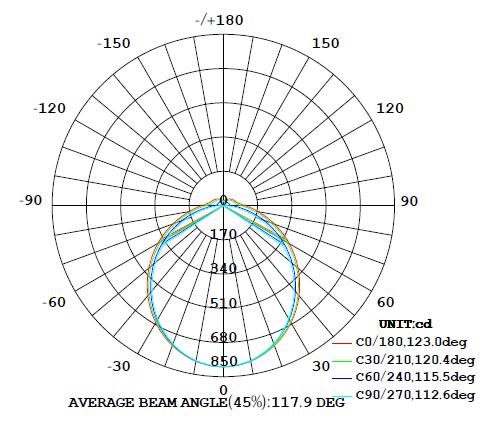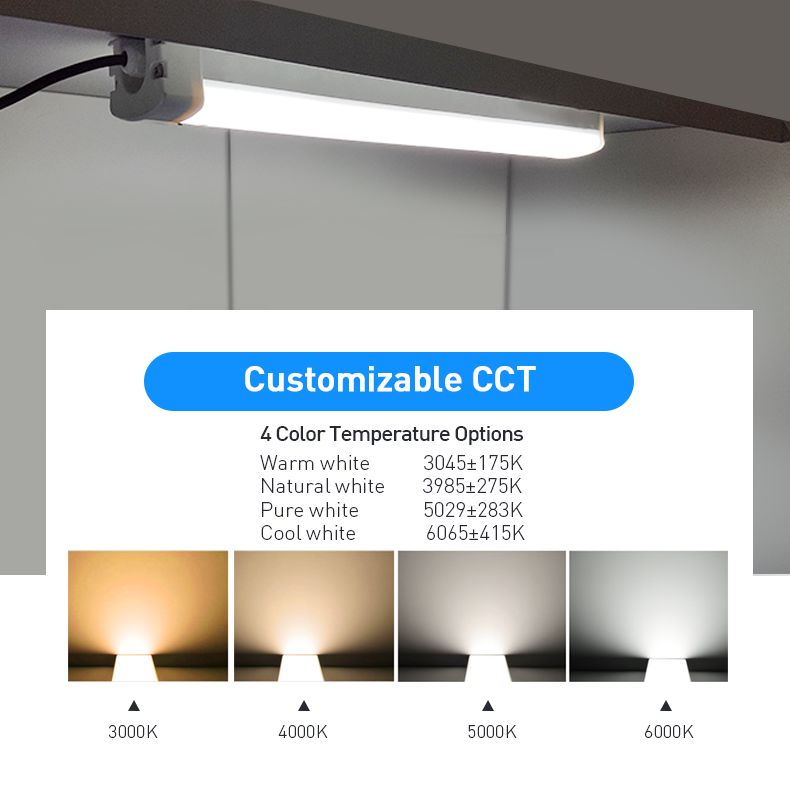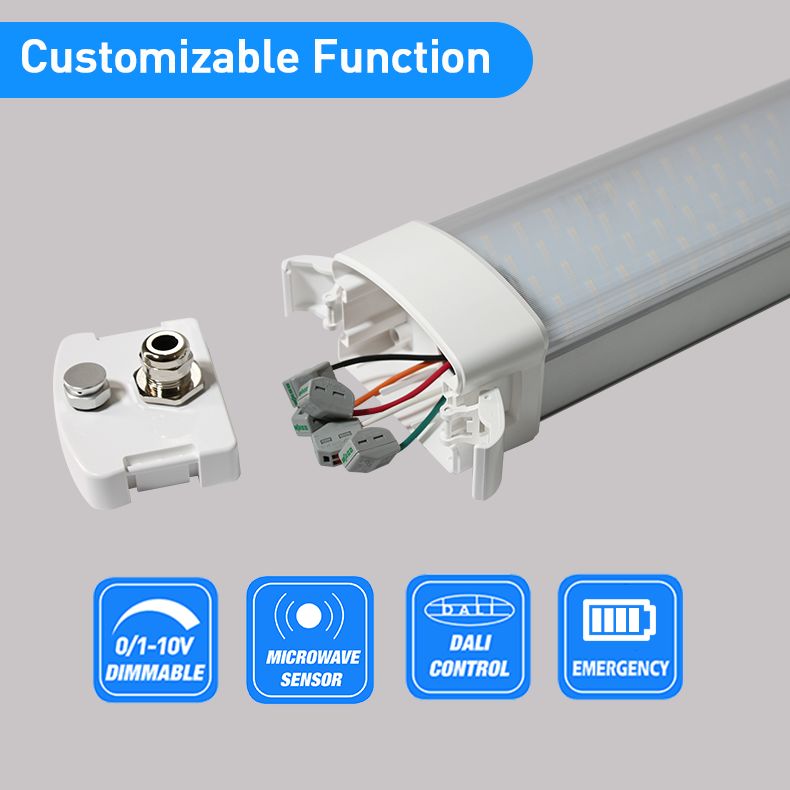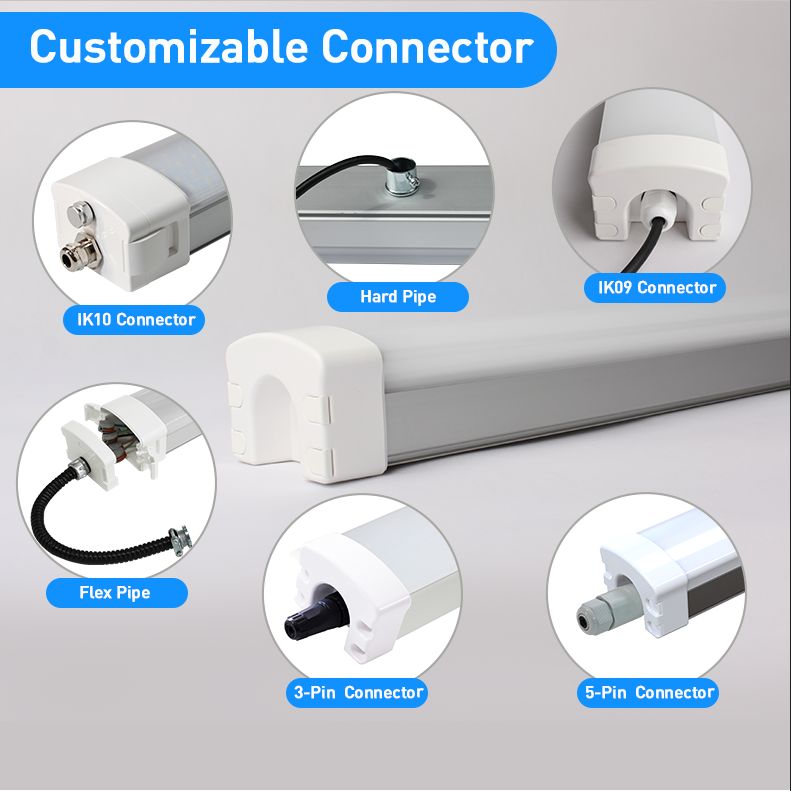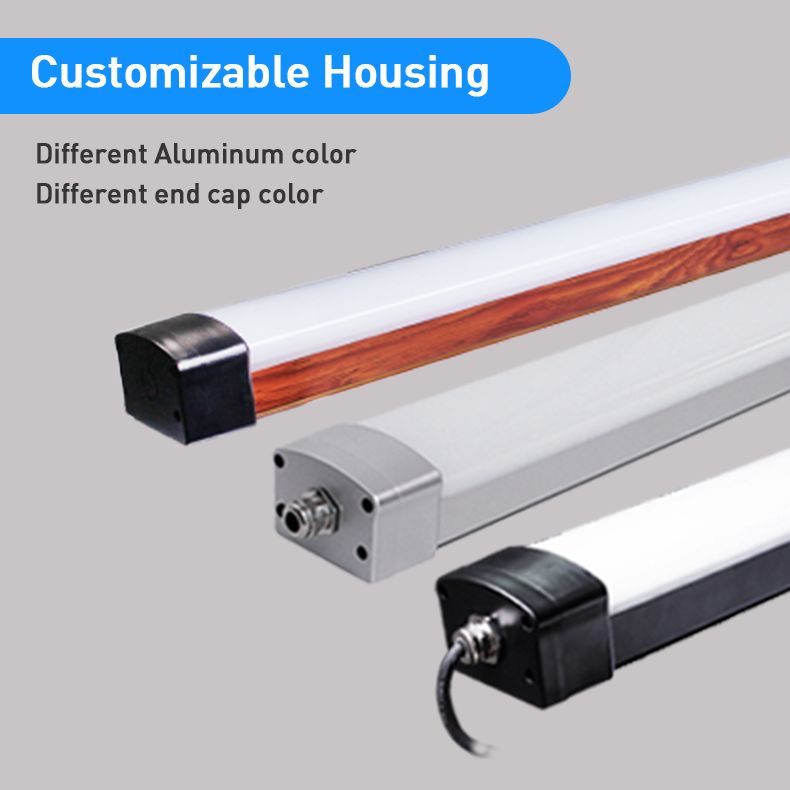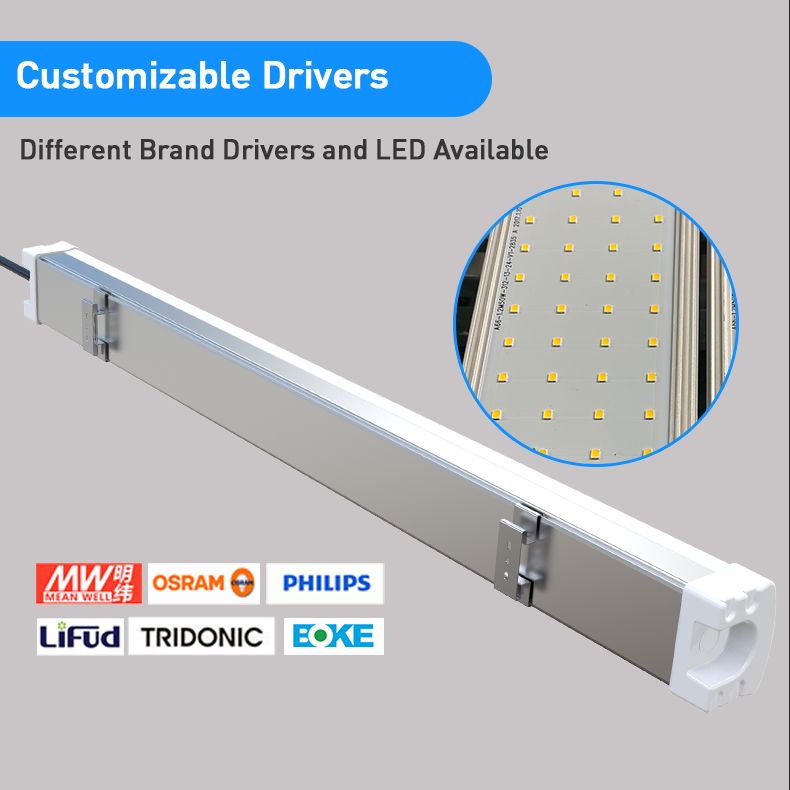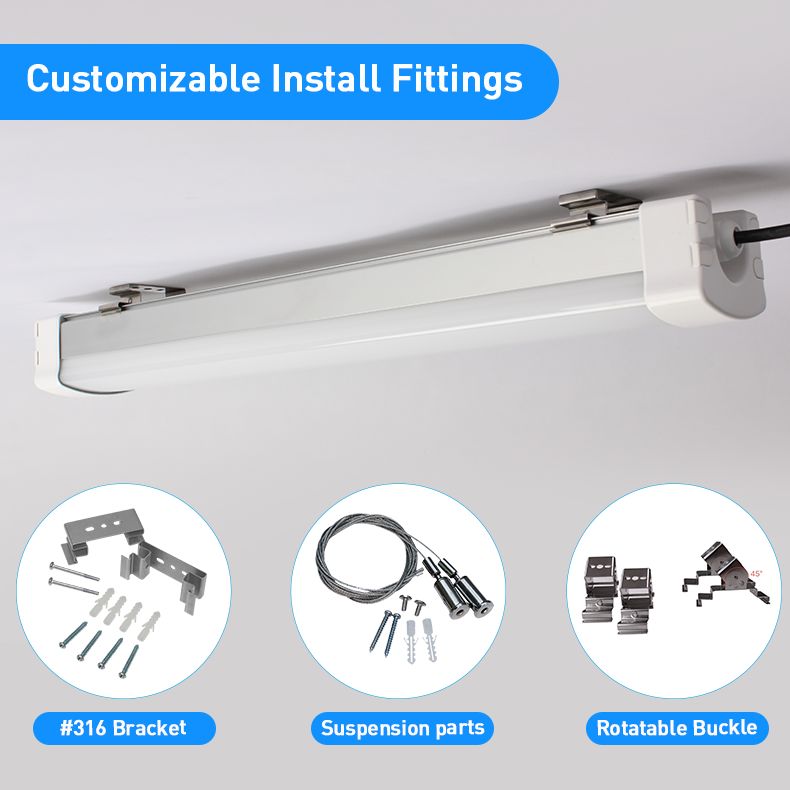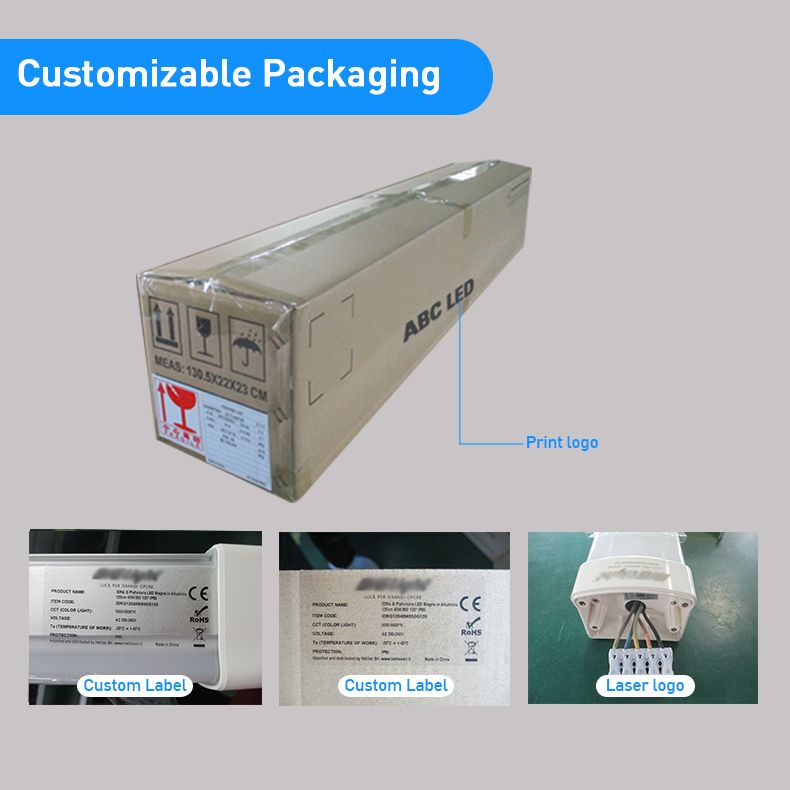 Parkade 1-10V Dimming LED Tri-proof Lights Description
Parkade 1-10V dimming LED tri-proof lights are designed for places where controlling the brightness is essential, making them a suitable option for a variety of settings. This type of light features advanced technology that allows adjusting the brightness by employing a 0/1-10V input signal. This enables further control over the lighting and saves energy by reducing the power consumption of the lights.
LED tri-proof lights are designed to withstand harsh environments, meaning they are waterproof, dustproof, and moistureproof. Therefore, they are ideal for humid or dusty places, such as industrial facilities, garages, parking lots, or warehouses. A dimming feature reduces the amount of light emitted and, consequently, reduces energy consumption, making them a more eco-friendly and cost-effective lighting solution.
Overall, Parkade 0/1-10V dimming LED tri-proof lights offer a versatile and durable lighting solution with a range of applications in different settings. So, it can be a wise decision for those looking for a reliable and efficient lighting solution.
Thinking about the environment and you!