Top LED Market Trends to Watch out for in 2018

Several industries all over the world are making huge strides when it comes to new technologies and trends. However, out of all these industries, the LED industry is undoubtedly a leader. Initially, LEDs were used for backlighting applications in the LCD screens of various devices. The main reason for this was the high cost of the LED technology, which greatly affected the growth of the industry.
However, in the past decade or so, the LED industry has experienced heavy investments from several companies. This has led to the emergence of new and innovative LED technologies that are more affordable. As a result, LED products have become more affordable, which in turn, has led to the exponential growth of the industry.
As of 2017, the LED market is worth around $33.1 billion, an excellent improvement from the $29.6 billion in 2016. The market penetration of the LED lighting products has also reached an impressive 52%, which shows just how popular LEDs are all over the world. Even better news than this is that experts and stakeholders in the industry are predicting an even better growth come 2018, with the industry expected to reach around $37 billion. The impressive growth will be brought about by several market trends that will to transform the industry, and boost its growth. Below is a look at some of these trends.
1. A decrease in the price of LED products
During the early stages of the LED industry, the LED products were quite expensive due to the to the expensive nature of the existing LED technology. Over the years, LED manufacturers have come up with new and cost-effective technologies, which have helped to lower the price of LED products. However, as it stands right now, the industry is not there yet, but this might change in 2018 as it is expected the prices of LED products will drop by a significant amount.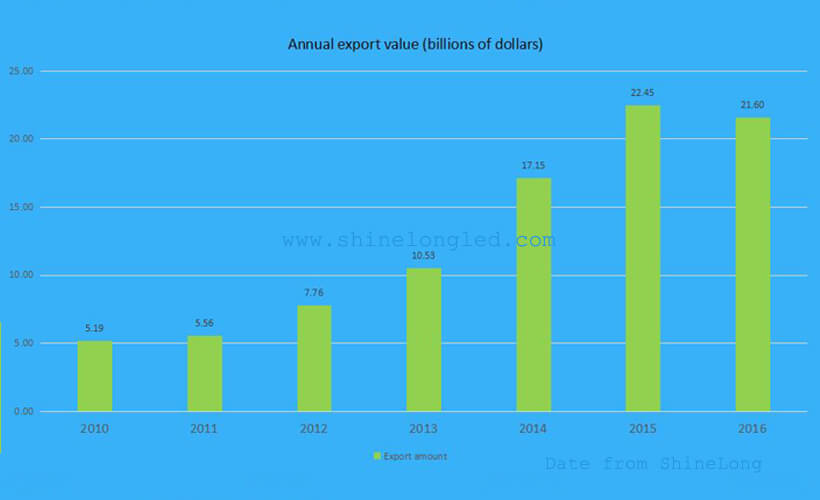 Some of the reasons why LED products are expected to drop significantly in 2018 include:
a) An increase in the popularity of LED products
In the past few years, LED products have become very popular due to the several benefits they offer, from energy saving benefits, a longer lifespan, eco-friendliness, and many others. As a result, more and more people are replacing traditional lights with LED lights, which has helped to increase the market size of the LED industry. Consequently, manufacturers are able to make a good profit margin, which has motivated them to lower the market prices.
In 2018, you can expect to see the popularity of LED products continue growing, which will lead to an even larger market for LED products. Consequently, LED manufacturers all over the world will lower the prices of their products to attract these new potential customers.
b) Aggressive promotions by manufacturer
The impressive growth of the LED industry in the past decade has made it attractive to several entrepreneurs and investors. As a result, within just a short period, the LED market has become oversaturated with many manufacturers, which has led to aggressive competition. In 2017, one of the most popular strategy that many LED manufacturers were using to gain an edge over the competitors was aggressive promotion, which usually featured huge price cuts. In 2018, this trend will continue, especially with an anticipated growth in the number of LED manufacturers.
c) Cost cutting solutions
LED lighting technology is always growing, which means that LED manufacturers are always coming up with new cost-cutting solutions for LED products. In 2018, you can expect to see LED manufacturers introducing more cost-effective solutions in the design and development of LED chips, LED drivers, and other LED components. This will have an overall effect of lowering the prices of LED products even further than the current prices.
What will be the effect of the cheaper products in the industry?
As you can see from above, several factors and trends will contribute to a significant drop in the prices of LED products in 2018. As a result, the LED market will be flooded with affordable lighting products, perhaps, even more, affordable than the conventional lights. The effect of this will be a surge in popularity of LED products, both residential and commercial LED lighting products, which will see more and more people replacing their current lighting fixtures with LED fixtures.
2. China's continued dominance of the global LED industry

It is no longer news that the Chinese LED market is the largest in the world. In the past two decades or so, China has been a dominant player in the global lighting market, and it continued its dominance even in the global LED market. Now, the LED industry is almost synonymous with China, and nearly everyone all over the world knows that China is the best country to source for LED lighting products. In 2018, China's dominance of the LED market is set to continue, mostly due to a number of factors such as:
a) Enthusiastic government support
For years now, the Chinese government has been offering LED manufacturers various incentives such as financial subsidies, tax benefits, land, and other benefits in an effort to promote the growth and expansion of the Chinese LED industry. This has helped to attract several LED manufacturers into the Chinese LED industry over the years, leading to its exponential growth. In 2018, the support offered by the Chinese government to LED manufacturers will continue and perhaps even increase, especially with the government committed to seeing the country's global LED market share increasing to 25%.
b) A vibrant LED market at both local and international levels
The mass production of LED lighting products, a huge local population that is committed to promoting the countries LED products, affordable products, and a reputation for high-quality goods have helped China to cultivate a very vibrant local and international LED lighting market. In 2018, you can expect to see the various segments of China's LED market – commercial LED market, residential LED market, industrial LED market, and outdoor LED market – performing extremely well in both the local and international levels, which will help to continue and even increase China's dominance of the global LED market share.
c) Implementation of LED standards
One of the main challenges that China's LED market has faced in the recent years is the growing concern of low-quality LED lighting products, which is mostly due to a number of unscrupulous manufacturers out to make a quick buck. However, the Chinese government has been working tirelessly to solve this issue through several solutions. In 2018, one of the solutions that will be employed by the government is the implementation of LED lighting quality standards. These standards will help to weed out unscrupulous LED manufacturers and distributors, which will help to make China become a destination that is known for high-quality LED lighting fixtures. This will help to further cement the country's dominance in the global Led industry.
3. A growth in the use of non-visible LED light applications

Non-visible LED applications are LED fixtures that operate in the non-visible light spectrum, i.e., UV and IR LEDs. These types of LED fixtures are less popular than the visible LEDs (which are used in lighting and backlighting applications). However, in the past few years, a number of LED manufacturers have been diversifying their products to include non-visible LED products. You can expect this trend to carry on in 2018, fueled by a number of factors such as:
a) Diversification of products
The intense competition in the LED market and the oversaturation of the market with visible LED lighting products has forced several manufacturers to look for alternative products that can give them an edge over the competition and still earn them a profit. The UV and IR LED lighting products are one of the top alternative products that LED manufacturers are investing in. Since these products are relatively new to the LED industry, their market is less competitive. Therefore, manufacturers who make them stand to gain a lot from this less competitive sector of the industry.
b) A growing market for UV and IR LEDs
One of the main reasons why non-visible LED products will become a huge hit in 2018 is that there is a growing market for them, regardless of how small it is compared to the market for visible LED lights. The UV LED light products are used in the industrial, commercial, food, beauty, and healthcare sectors for various applications such as curing and drying of materials, water, and air sterilization, disinfection of bacteria and virus, disinfection of surfaces, hygiene and infection control, tanning, fluorescent inspection, and more. IR LED fixtures, on the other hand, are used in remote control applications, in security applications as sensors, and in mobile applications.
These markets, while still relatively small, have been growing steadily for a while, and you can expect them to continue growing and even soar in 2018 and onwards. Non-visible LED manufacturers are also counting on the new emerging markets such as biometrics, biomedical, and agricultural industries, where these products are becoming extremely popular.
c) Non-visible LED products have a bigger profit margin
The LED lighting technology for visible LED lighting products has evolved greatly over time, which has made the products more affordable. However, the technology for non-visible LED lighting products is still young and expensive, which has created a technological barrier for many manufacturers.
On top of that, manufacturers have to deal with other challenges such as customization of the products. As such, these products are quite expensive, but since they are essential, they are very marketable. And with only a handful of manufacturers in this sector of the economy, those who invest in them stand to gain a huge profit margin when they sell them.
The profitability of these products is thus attracting a good number of manufacturers to the market segment, but not too many such that the market is becoming saturated.
4. An increase in the number of customized LED products in the market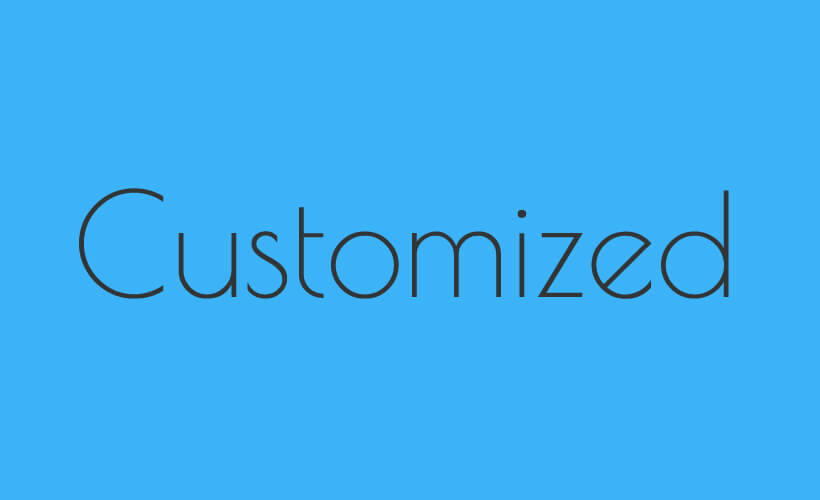 Bespoke (customized) LED products were quite a hit in 2016 and 2017 as a good number of manufacturers sought to diversify from generic LED products such as bulbs, tubes, and panels. You can expect this trend to continue in 2018, fueled by factors such as:
a) Oversaturation of the market by generic LED manufactures
The main reason why manufacturers have been diversifying to bespoke LED products is due to the oversaturation of the LED market with generic products. With 2018 predicted to see more manufacturers (especially those interested in these generic products) entering the market, you can expect that there will be an increase in the number of manufacturers investing in customized products.
b) Growing popularity of customized products
While most bespoke LED manufacturers were only aiming to gain an edge in the highly competitive LED lighting market, these customized products have since become a huge hit. They are now being widely used in interior décor, hotels and bars, commercial offices, outdoor places, parking lots, and other areas. In 2018, you can expect the demand for these products to grow, which will be a huge boost to the customized LED lighting sector, as well as the overall LED global market.
5. The growth of smart LED

Of all the other trends in the LED industry, smart LED lighting is the newest and perhaps the most transformative one. Unfortunately, in recent months, the hype that had been created by the introduction of smart LED products has been dying out due to lack of innovation. However, this is all set to change in 2018 and onwards due to factors such as:
a) An increase in the innovation of smart LED fixtures
So far, only a few LED manufacturers have introduced smart LED fixtures. However, other manufacturers have been working on this technology, and you can expect more innovative fixtures to be introduced to the market in 2018. The introduction of these new products will lead to an exponential growth of the smart LED sector, something that will help to boost the growth of the global LED lighting market.
b) Competitive edge in the LED lighting market
Due to the saturation of the LED lighting market, LED manufacturers are always looking for various ways to outdo each other. When it comes to smart LED lighting, the global lighting brand Philips was the pioneer, with their introduction of smart lighting system Philips Hue. Since then, a good number of LED manufacturers have introduced their own lighting systems in order to maintain their market positions, and many others are currently working on smart LED lighting systems and fixtures. You can expect some of these products are to be introduced in the market in 2018 onwards, something that will help to boost the growth of the sector.
c) The emergence of internet of things
The internet of things is the concept of connecting devices with network capability to the internet, for example, cars, home appliances, medical and fitness devices, and for the LED lighting industry, lighting fixtures. The internet of things will be one of the hottest technological trends in 2018, and it will have a huge effect on the LED industry. One of the effects you can anticipate the internet of things to have on the LED industry is a shift from the traditional LED lighting products to controllable products that can be connected to the internet or with other networked devices.
d) An increase in the applications of smart LED products
Another factor that will boost the growth of smart LED lighting fixtures in 2018 is the increase of their applications. Initially, smart LED light fixtures were only a luxury, but this has changed in the recent months. Now, intelligent LED lights are being used for applications such as indoor residential lighting (for decorative and convenience purposes); security lighting in residential homes, commercial premises, and even in public spaces (for example, streets); energy efficiency lighting in residential and commercial spaces; human-centric lighting in homes, offices, and healthcare facilities; horticulture lighting solutions, and more. The number of consumers using smart LED light fixtures for these and other applications will grow considerably from 2018 onwards, which will help to boost the sector.
In recent years, the LED lighting industry has performed impressively. In 2017, the industry was marked by an exponential growth, as well as the emergence and continuance of several trends. Most of these trends, which have been discussed above, are set to continue on come 2018, and experts have predicted that some of them will even lead to a huge revolution in the industry. Therefore, all that remains is to wait and see what the future holds for the industry – and it already seems very bright.